CBD is widely acclaimed for the many therapeutic benefits and medicinal properties it offers. However, care must be taken when choosing a CBD product for use, as even seemingly minor details can have a huge impact on your health and well-being.
When picking out a CBD product, here are three things you need to consider first.
Your Reason for Using CBD
Before you begin shopping for CBD products, reevaluate your needs. Why are you looking to use CBD? What particular ailment or aspect of your health do you wish to treat/improve through this?
CBD products are used for a number of things, from treating sleeplessness and anxiety to managing chronic pain and fatigue. Your purpose can help you select the product type best suited for your needs. For instance, CBD creams are effective for alleviating muscle pain and inflammation. When you purchase CBD products, it's better to decide the main goal of using this supplement. On the other hand, CBD tinctures work best for regulating sleeping patterns.
Standard CBD Terminology
Another thing you need to familiarize yourself with is the terminology used for different CBD products. These include:
CBD isolate: The CBD here is isolated from all other cannabinoids and compounds in the hemp plant extract, including THC.
Full spectrum CBD: The CBD extract isn't isolated and includes the other naturally occurring elements such as terpenes, flavonoids, fatty acids, and other cannabinoids such as THC.
Broad spectrum CBD: The CBD extract contains all other naturally occurring compounds present in full spectrum extracts, except THC.
Product Safety & Brand Reputation
All authentic and reliable CBD products are third-party lab tested. This is done to ensure that the quality of the CBD and determine its potency as well as purity. Typically, CBD suppliers mention these details on their websites or at their stores.
The brand you choose to buy from should also have a good reputation. Look for customer reviews online to see what previous buyers have to say about their products. Read up about the brand's history and experience in the industry. It's also a good idea to get in touch with the brand and ask them a few questions to get an idea of their service and products.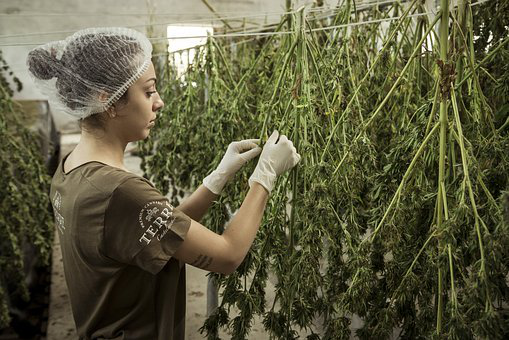 About Rena's Organic
The CBD used in our products is sourced from Colorado, where it is organically grown. It's free of GMOs, and is third-party tested for potency, purity, and overall effectiveness. This ensures that each of the CBD products available at Rena's Organic is of the highest quality, and is completely safe for use.
You can browse through our range of CBD dietary supplements, pain relief CBD creams, CBD tinctures, and CBD beauty products to select the product that suits your needs best.
Buy organic CBD online today!