You can use CBD to treat specific health conditions or to improve quality of life. Regular use of CBD has shown to provide many health benefits, including lifting mood and keeping anxiety at bay.
Check out these simple ways to incorporate CBD in your daily routine:
1. Drink it With Your Morning Tea, Coffee, or Smoothie
Do you find yourself feeling anxious in the mornings? You aren't alone.
Whether it's the dread of the long commute or the stress from work, morning anxiety is extremely common in hypercompetitive societies.
Employees are overworked, physically, and emotionally exhausted, and don't get enough time to relax.
Morning anxiety stems from the spike in cortisol we experience during the first 30–45 mins of the day; this is known as the Cortisol Awakening Response (CAR). For some, heightened anxiety prompts them to take action, but for others, anxiety is counterproductive. It takes a toll on their performance and productivity.
Adding a few drops of CBD to your morning coffee, tea, or smoothie can help start the day right. CBD will help reduce anxiety and stress, allowing you to tackle the day's issues head-on without feeling overwhelmed.
2. Add it to Your Beauty Regimen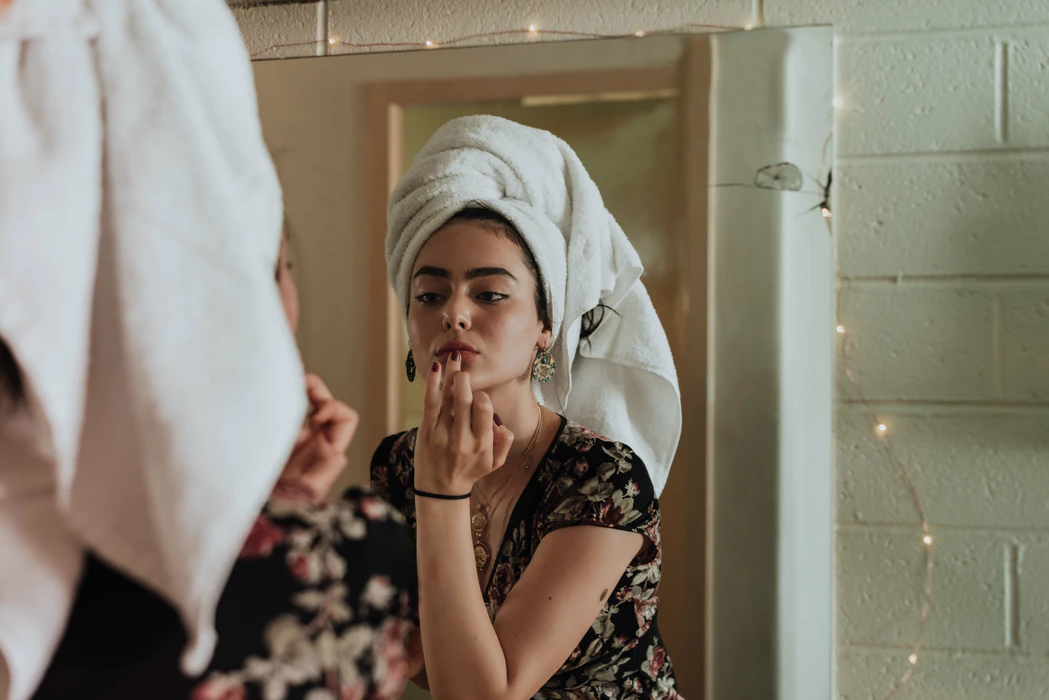 Image File Name: Woman-getting-ready-for-the-day
Image Alt Text: Woman finishing her beauty regime.
CBD can do wonders for inflamed skin. Unlike the ingredients in conventional skincare products, CBD is all-natural; it's packed with antioxidants that help flush toxins from the body, reduce inflammation, and promote cell regeneration.
Studies have found that CBD's anti-inflammatory properties can prevent skin issues like acne and rosacea. It can even improve the appearance of dark circles around your eyes, and "lift" your face, so it looks younger and fresher.
You can use CBD anti-aging creams as part of your daily skincare regime. You can even pour a few drops of CBD oil tinctures on your palms and rub them into your face.
3. Pour It In Your Bath
Everyone can use a hot, relaxing bubble bath after a long day. Adding a few drops of high-quality CBD to your bath can help reduce muscle tension and relax.
CBD oil is lightweight and easily seeps in through the skin. You'll notice your muscles ease up, and feelings of relaxation and calmness take over.
Feel free to add other essential oils like spearmint and lavender into the mix for some much-needed aromatherapy.
If you're looking for top-quality CBD products with high-potency, you've come to the right place.
Rena's Organic offers a complete collection of premium CBD products. Find CBD oil tinctures of various strengths (300mg, 600mg, 1500mg), CBD Superfood, CBD anti-aging, and pain relief creams.
Place your order today.