Anxiety is a common and normal byproduct of living in the current chaotic world with radical individuals and an unstable economy. Not all anxiety is bad for you as it can help you become more aware of dangers and can help you stay motivated and take calculated risks.
However, when anxiety starts affecting your daily life and becomes a struggle that you must deal with every day, it's time to act before it leaves a lasting negative impact on your physical and mental health. If left unchecked, it can turn into chronic anxiety or generalized anxiety disorders, which can significantly reduce your quality of life and start affecting every aspect of your life, such as your career, your health, and your relationships.
Here are some of the most natural ways of reducing anxiety in your daily life without using heavy prescription medication:
Meditation
The first step to combating anxiety is gaining control over your chaotic thinking. Meditation is a great way to slow down the thoughts racing through your mind causing you to become more anxious and stressed. There are various meditation techniques such as yoga, mindfulness and hypnosis that can help soothe your nervous system and help mitigate the negative effects of anxiety.
Breathing Techniques
One of the most natural ways of encouraging your body to relax is through breathing techniques. Consistently high cortisol levels that occur due to anxiety can leave a lasting impact on your health and prevent you from being able to focus and relax. Certain breathing patterns can help your nervous system relax and reduce cortisol levels in the body, which are produced by anxiety.
Avoiding Alcohol and Smoking
Bad habits such as consuming too much alcohol or smoking only help in increasing your anxiety levels. Alcohol is a depressant and acts a natural sedative that might work in the short term by numbing your system and calming the nerves. However, once the buzz is gone, your anxiety will return with a vengeance increasing the risk of substance abuse. Similarly, the nicotine components of a cigarette and other chemicals inhaled in the body by smoking can alter the neural pathways and exacerbate the condition into a full-blown anxiety disorder!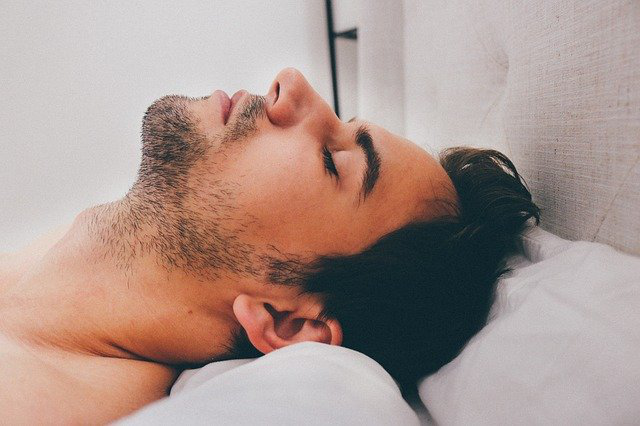 Healthy Eating and Sleeping Habits
Healthy eating and sleeping habits are essential for managing anxiety. People who are prone to anxiety and stress should avoid caffeine as it can worsen anxiety disorders. You should also include healthy food in your daily diet, such as salmon, various nuts, and leafy greens, which provide essential nutrients that help strengthen the immune system and balance hormone production in the body.
Not getting enough sleep can also lead to increased risks of anxiety and stress when dealing with difficult situations. Getting a good night's sleep also helps the body recover and repair from the daily stress and allows you to have the strength to get through the next day.
Using CBD Products
CBD oil has become a popular remedy for managing anxiety and stress in recent years. Research suggests that the cannabidiol compound found in various CBD products interacts with the endocannabinoid system in the body and helps modulate serotonin, which plays a key role in anxiety regulation. Taking CBD every day can help reduce anxiety levels in various situations, including social anxiety and generalized anxiety disorder.
Get Quality CBD Products to Manage Anxiety
Only high-quality CBD products made with pure CBD oil can help you manage your anxiety and enhance your quality of life. At Rena's organic, we offer a range of premium CBD products made with potent, 100% organic, medical-grade CBD oil to help our clients enjoy the maximum benefits of CBD.
Check out our topical and ingestible CBD products such as CDB organic tinctures, CBD pain relief cream, CBD superfood and ciders, and more, and begin your journey of natural healing today!
Contact us for any questions or queries, or check out our FAQs for more information!
Note: The effectiveness of CBD varies from person to person. We suggest you consult your physician before using CBD, especially if you have a medical condition or if you take prescription medications.