Depression and anxiety continue to be some of the most common mental health problems around the world. In the US alone, depression affects over 17.3 million adults, which is almost 7% of the population.
Untreated depression paves the way for drug abuse, loss of relationships, jobs and unhealthy habits that may cause social isolation. With time, prolonged depression will begin to impact physical health as well, putting the patient at risk of heart attacks, strokes, coronary artery diseases and more.
Unfortunately, 30-60% of patients don't respond to anti-depressants. These medications also come with many side-effects, which is why patients are advised to use them in moderation.
Treating Depression With CBD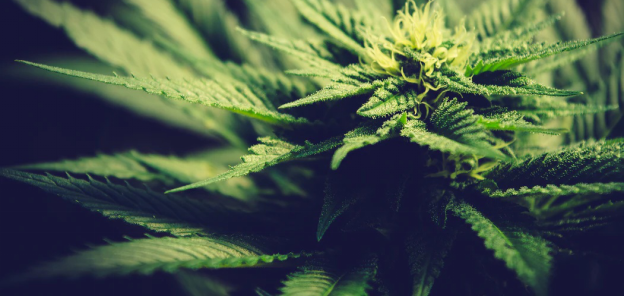 CBD has proven to be a safer alternative to anti-depressants. Unlike anti-depressants that consist of potentially harmful substances, CBD is all-natural. It's an active compound found in the cannabis plant which reacts with the body's cannabinoid receptors.
CBD improves depressive symptoms by adapting the actions of endocannabinoids which are responsible for physiological and cognitive processes. These substances bind to receptors and regulate levels of serotonin which in turn reduce stress and improve mood.
CBD has shown to have similar effects to antidepressants and anxiolytic on the brain, but it doesn't come with any of the side-effects. CBD doesn't have the psychoactive and addictive properties of its sister plant,marijuana, and its compounds either; patients can use it freely without worrying about their health.
In addition to helping with depression, CBD also alleviates anxiety which usually goes hand in hand with depression.
That being said, CBD does affect everyone differently, some people are more receptive to it than others.
If you're suffering from depression and are looking for safe and natural solutions to the problem, consider incorporating CBD in your daily routine.
CBD Products From Rena's Organic
Rena's Organic offers a wide selection of high-quality CBD products that can reduce inflammation in the body and brain, strengthen the immune system, improve vision, and enhance your mood. Our CBD products include full spectrum tinctures, CBD ciders, pain relief creams and more.
Our medical-grade products were designed using a combination of organic ingredients that remove toxins in the body, boost the immune system and reduce inflammation. With regular use, they can help to reduce depressive symptoms and give you the energy you need to live a happy and fulfilling life.
Check out our products online, see which ones are most suitable for you and place your order.