Cannabis and coconut oil have been used for their incredible properties for centuries. However, people have only recently started to explore the benefits of combining these two healing ingredients. Needless to say, the results have been astounding.
Over the past few years, cannabis coconut oil has become a staple in the beauty and wellness community. If you're curious about how to make and use it, we'll walk you through the process in this blog! Let's take a look at its benefits first.
The Benefits of Cannabis Coconut Oil
Consistent, lasting pain relief
Reduced anxiety
Improved metabolism
Improved heart health
Lasting hydration
Reduced inflammation
Skin healing
How to Make It
Creating this powerful cocktail is a fairly straightforward process. Start by getting your hands on high-quality, medical grade, organic CBD tinctures and unrefined coconut oil.
For every 6 teaspoons of coconut oil, add 10 drops of the CBD tinctures. While this ratio is recommended, feel free to take the reins depending on the intended use of the concoction. However, avoid going overboard. Using a large quantity of CBD tinctures infused oil in proportion to the coconut oil is not recommended.
Store the solution in a clean oil dispenser bottle and you're good to go! You can also store it in a jar or a bottle depending on your preferences.
How to Use It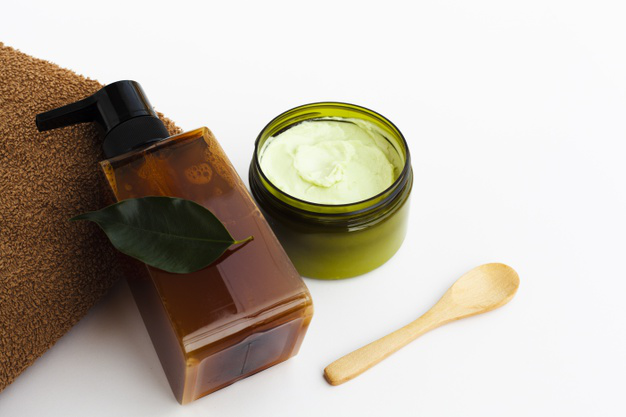 Cannabis coconut oil can be used in a myriad of unique ways. You can directly apply it to your body to relieve musculoskeletal tension and aches or soothe a sunburn. You can also add it to your tea, coffee, smoothies with olive oil, or food.
As the temperatures drop, your body can lose moisture and appear cracked and scaly. Apply a generous amount of cannabis-infused coconut oil to hydrate the affected area. You can also add a few drops to your face for prolonged moisture and a beautiful glow!
Feel free to experiment with the powerful concoction. Whether you use it to cook your eggs or to give yourself a massage, you'll manage to reap the powerful benefits of the two key ingredients: cannabis and refined coconut oil.
Now that you've made your own batch of cannabis coconut oil, start branching out into other healing balms to make the most of the power of CBD cannabis oil for making cannabis coconut oil. Try our nourishing CBD Pain Relief Cream to relieve discomfort and infuse your skin with nutrients. The healing salve comprises organic, full-spectrum CBD infuse coconut oil and menthol, each of which deeply penetrates the skin to relieve soreness, stiffness, discomfort, and musculoskeletal tension.
Our collection also comprises a smoothing, firming, and softening CBD Anti-Aging Beauty Cream. Explore the rest of our products to find own cannabis coconut oil – the perfect solution for your needs.