Here is your first time buyer special on 1500 MG. CBD Tincture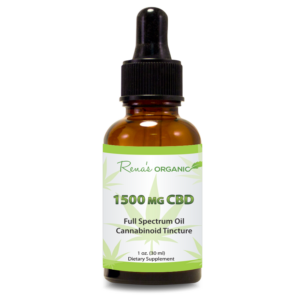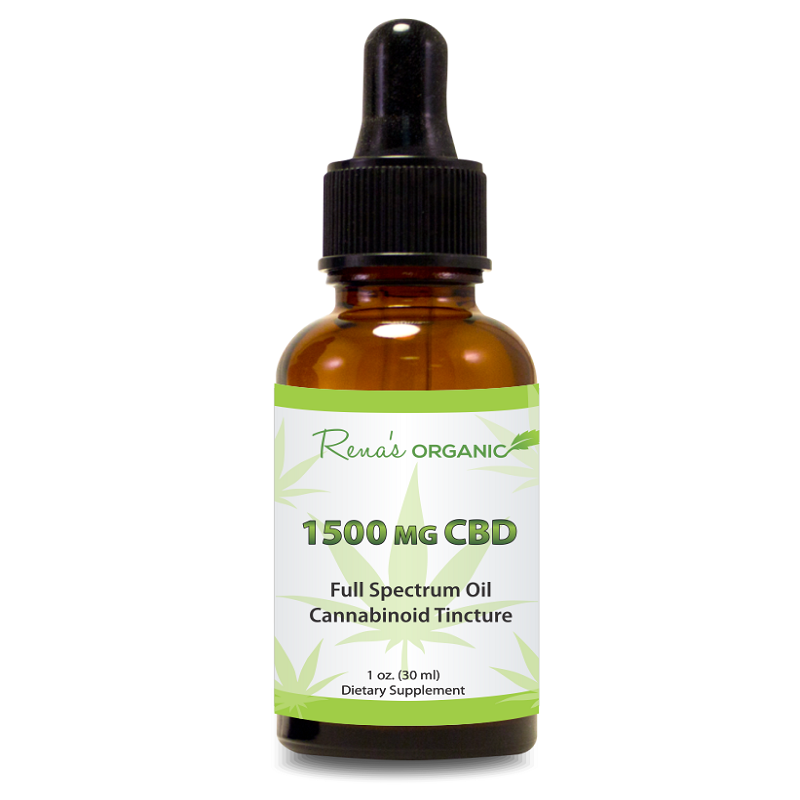 Optional:
GET DUAL-ACTION PAIN RELIEF
WHEN YOU ADD 1000 MG. CBD PAIN-ERASING CREAM
Say goodbye to painful muscles and joints. Supercharge your CBD Super Cider benefits with 1,000 MG CBD Pain Relief Cream.
1 discounted jar: only $59.99 (CLAIM $70 SAVINGS INSTANTLY!)

---
CBD Super Cider and 1000 MG CBD Pain Erasing Cream are not sold in any store worldwide. Supplies are severely limited. Please act now, take advantage of these great savings, so you don't miss out! Our CBD is the highest quality available, organically harvested in the great state of Colorado, always 3rd party tested for purity.
Choose Your Package
Regular Price:

$239.85

Instant Savings: $90

$149.85

(This is a one time payment)
FREE SHIPPING
100% MONEY BACK HAPPINESS GUARANTEE
At Rena's Organic® , we do everything to insure that our products are of the highest quality, every step of the way. We want you to be completely happy. That's why we give you the opportunity to take your time and try our products, risk-free with our full 30-day 100% satisfaction guarantee.
What is in 1500 MG. Organic CBD Tincture?
This powerful tincture consists of the highest potency pure, organic, pharmaceutical grade, full-spectrum, high quality CBD available in the marketplace.
We use absolutely no fillers. Rena's Organic CBD tincture is pure, medical grade, potent CBD in organic MCT (coconut oil) with a drop of organic orange essential oil. Orange essential oil is known to carry powerful mood elevating components.
How is this different from other CBD formulas?
I encourage you to please do your own research. One of the things that motivated me to create my own line of CBD products is the amount of deception out there about CBD.  There is some amazing scientific research on the incredible effectiveness of CBD. It is being called the miracle pain eraser of our time.
Yet at the same time, I've seen tinctures that are heavily marketed, and yet if you read the fine print, sometimes there's only 100 MG. CBD in the whole bottle!  Compare that to this amazing formula that has 15 times that amount, at an amazing price!!!
How can I do that? Because of my commitment to help people get out of pain and misery, ease depression, and get off harmful and expensive pharmaceuticals, if they are able.  I keep my overhead dollars as low as possible so you can experience the relief that you deserve.
When you try CBD, I want you to have the real thing to get real results! That's the motivation behind Rena's Organic.
What if it doesn't work for me?
No worries!  In the highly unlikely event that you decide that our potent 1500 MG Organic CBD Tincture is not for you, you can return it for a full 30 days and get a 100% refund (less shipping).  It's super easy. Just email or call our United States based customer support team to take advantage of our full month money back guarantee.
How much should I take?
Every body is different. I recommend that you experiment to find the dose that is best for you. This is a potent tincture. Each dropper-full contains 50 MG medical grade, full spectrum CBD.  We have some clients that love to take a full dropper before bed and they tell us they sleep like a baby. Others just need a few drops at a time to feel the energizing, calming and anti-inflammatory effects.
How does CBD 1500 MG work?
CBD is the most powerful Cannabinoid in the world.  It works by communicating with the receptors of your body's own Endo-cannabinoid system. The Endo-cannabinoid system has receptors throughout your body, though they are most abundant in the brain and in the immune system.
That's why the benefits of medical grade, authentic CBD are so far reaching and affect every system of your body. The Cannabinoid, CBD, improves communication between all your internal bodily systems, bringing homeostasis, or balance, which is why so many aspects of your health begin to improve, when you take CBD, consistently.
What's the best way to take it?
This powerful tincture is most effectively when you take it under your tongue.  After placing the desired amount under your tongue, hold it in your mouth and then swish it around before swallowing. This method of taking the CBD sublingually assists its immediate absorption into your bloodstream.
Meet Rena Greenberg
Rena Greenberg, Celebrity Health & Wellness Speaker and Coach, has been helping people lose weight and get healthy for 30 years. Since 1990, her wellness programs have been reviewed and sponsored in 75 hospitals and 100+ corporations across America, including Disney and AT&T.
She is the best selling author of the Hay House book, The Right Weigh and The Craving Cure. Her success has been featured in over 150 TV and newspaper stories including on CNN, Good Morning America, ABC-TV Nightline, The Doctors Show, FOX News, NBC TV, Woman's World Magazine and her own show on PBS.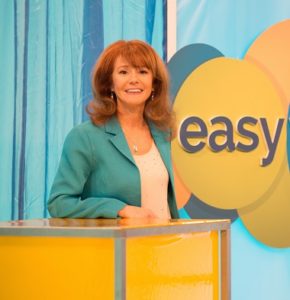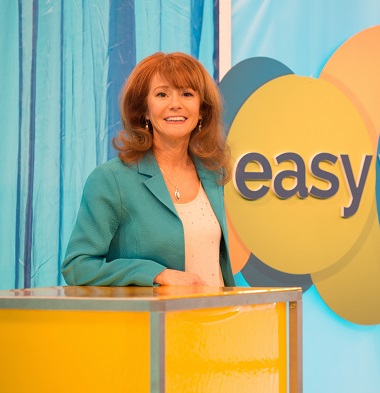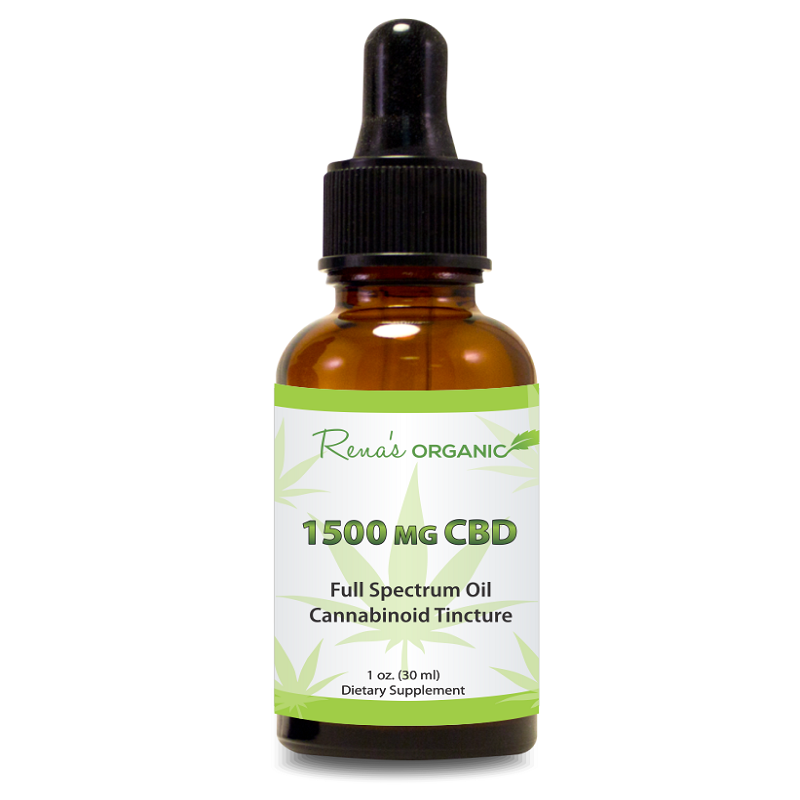 Rena's Organic® 1500 MG. CBD Tincture

This CBD Tincture is by far the most potent CBD formula on the market today.  The Medical Grade, Full Spectrum CBD in Rena's Organic is extracted using a multi-phase patented process, insuring the highest quality, organic CBD in every drop.
The combination of this powerful oral CBD tincture along with 1000 mg. CBD pain cream, has helped thousands to eliminate pain and get off harmful medications.  It is known as a strong and effective inflammation fighter. Additionally people report feeling more peaceful, sleeping better and having more balanced blood sugar and more balanced hormones.
Pharmaceutical Grade CBD helps improve how you sleep, eat, move, think, and even your sexual desire.