Here is your first time buyer special on 300 MG. CBD Tincture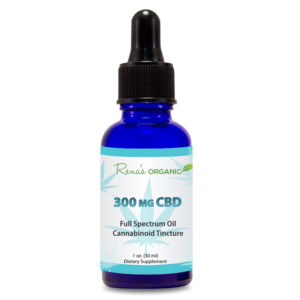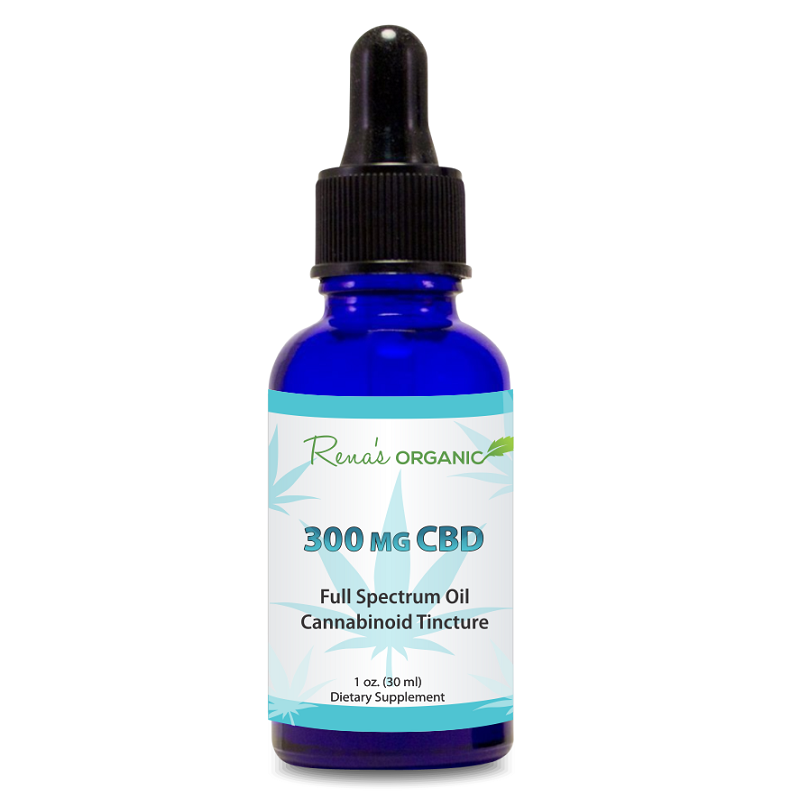 Optional:
GET DUAL-ACTION PAIN RELIEF
WHEN YOU ADD 1000 MG. CBD PAIN-ERASING CREAM
Say goodbye to painful muscles and joints. Supercharge your CBD benefits with 1,000 MG CBD Pain Relief Cream.
1 discounted jar: only $79.99 (CLAIM $40 SAVINGS INSTANTLY!)

---
CBD Super Cider and 1000 MG CBD Pain Erasing Cream are not sold in any store worldwide. Supplies are severely limited. Please act now, take advantage of these great savings, so you don't miss out! Our CBD is the highest quality available, organically harvested in the great state of Colorado, always 3rd party tested for purity.
Choose Your Package
Regular Price:

$239.85

Instant Savings: $90

$149.85

(This is a one time payment)
FREE SHIPPING
100% MONEY BACK HAPPINESS GUARANTEE
At Rena's Organic® , we do everything to insure that our products are of the highest quality, every step of the way. We want you to be completely happy. That's why we give you the opportunity to take your time and try our products, risk-free with our full 90-day 100% satisfaction guarantee.
How do I take Rena's Organic 300 MG CBD?
The best way to take it is to simply put a few drops under your tongue. Swish it around for a moment and then swallow. This sublingual method increases absorption in the bloodstream.
Is 300 MG a good potency to start with?
The higher the potency with CBD, the more powerful the effect.   The benefit of our premium 1500 MG CBD is that most people feel the effects instantly, even with taking just a couple of drops.
Even still, 300 MG. is a great potency to start off with.  Experiment to find your perfect dose. If you are sensitive, even small amounts can have a healing, energizing effect.  The wonderful thing you can be assured of is that at any dose, Rena's Organic CBD is the finest and most potent, powerful, medical grade CBD on the market.
What makes Rena's Organic CBD special?
For starters, we use only USA grown CBD.  Some CBD out there claims to be grown in the United States, but it turns out the seeds were originally from China (because they are cheaper there).  Why is that an issue?  The Cannabis plant, which is the plant family that CBD is cultivated from, is a very absorbent plant.
In Colorado, where our CBD is harvested, from seed to sale, there are stringent laws protecting the consumer from toxic soil and air.  Our CBD is grown using strict organic farming guidelines.  In parts of the world where the air and ground are full of toxins, the CBD seeds are more likely to have absorbed these impurities.
That's why we are very clear that the cultivation of our CBD in Rena's Organic products begins and ends in the clean State of Colorado.
Our CBD is organic, Full Spectrum—meaning it contains the whole plant including all the Cannabinoids, Phyto-nutrients, Anti-oxidants and Terpenes (plant essential oils).  The extraction method we use is labor intensive but most effective method: Super Critical CO2 extraction.
Our goal is to insure that you get the highest quality CBD on the planet, at any potency.
What results can I expect?
Everybody is different. When I first tried CBD, I definitely felt more relaxed and less stressed.  But the biggest surprise for me was when I went back to my Ophthalmologist, to be checked for a medical condition called: Glaucoma.
My eye doctor couldn't believe how much my eye pressures had improved since I started taking the CBD. That was when I realized I had to share this miracle plant compound with my own weight loss and wellness clients and others.
People experience varying benefits—but the one thing that is so gratifying to me, is that the results people share are all positive. For some people it's subtle and for others it's life changing.
Our customers say they have more energy, sleep sounder and need less sleep, feel much less anxious, and definitely experience a reduction in their pain (especially when they combine oral CBD with 1000 MG Organic CBD Pain Cream).
I've tried another CBD and I didn't feel anything. What if that happens again?
I'm so glad that you are wanting to give Rena's Organic CBD a try. I don't know what potency you were using, but you may want to go to a higher potency, like 1500 MG CBD, or take our most powerful blend: CBD Super Cider, which is combined with other amazing organic ingredients for a very powerful effect.
Since all our Rena's Organic products are using only the highest quality CBD, even the 300 MG CBD should give you the results you are looking for (since so many products out there only contain a disappointing 100 MG CBD).
The best part is that you have no risk at all. If it doesn't work for you, it's free.  I offer a full 30-day 100% money back guarantee, less shipping.  If you're not 100% happy with your results, call or email our customer service and take advantage of our 30-day money back refund policy.
What's in 300 MG CBD?
Rena's Organic 300 MG CBD is completely pure.  The powerful, organic 300 MG CBD is in a base of pure MCT (Organic Coconut) oil, with a drop of organic orange essential oil.  That's it. Our tinctures contain absolutely no fillers. There is no psycho-active component.
Meet Rena Greenberg
Rena Greenberg, Celebrity Health & Wellness Speaker and Coach, has been helping people lose weight and get healthy for 30 years. Since 1990, her wellness programs have been reviewed and sponsored in 75 hospitals and 100+ corporations across America, including Disney and AT&T.
She is the best selling author of the Hay House book, The Right Weigh and The Craving Cure. Her success has been featured in over 150 TV and newspaper stories including on CNN, Good Morning America, ABC-TV Nightline, The Doctors Show, FOX News, NBC TV, Woman's World Magazine and her own show on PBS.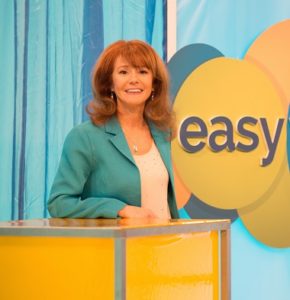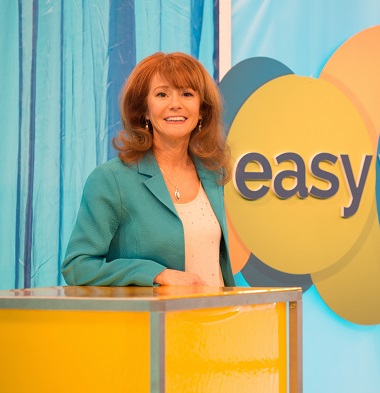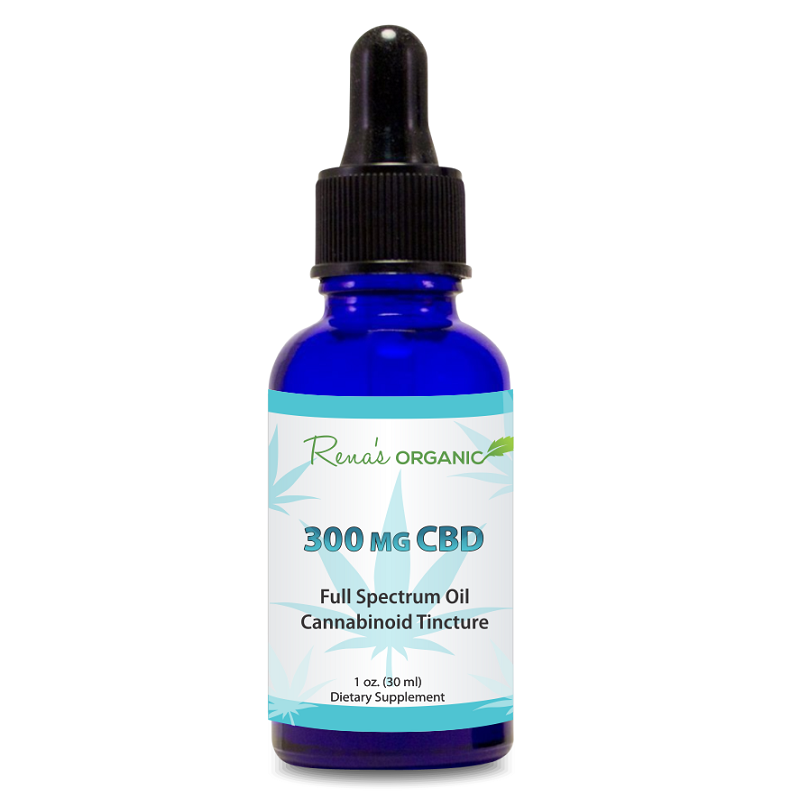 Rena's Organic® 300 MG. CBD Tincture

A great potency for new users, Rena's Organic 300 MG. Organic CBD is cultivated using exclusive patented genetics of the Cannabis plant to assure the highest quality possible and state of the art growing methods.  Absolutely no harsh chemicals or solvents are used during the Super Critical CO2 extraction process.
Studies have shown that CBD is a powerful Cannabinoid that interacts with the body's innate Endo-Cannabinoid system to enhance immune response, energy, blood sugar, stress response and improve sleep.