Here is your first time buyer special on CBD 500 mg. Pain Relief Cream
Optional:
GET DUAL-ACTION PAIN RELIEF
WHEN YOU ADD 1000 MG. CBD PAIN-ERASING CREAM
Say goodbye to painful muscles and joints. Supercharge your CBD Super Cider benefits with 1,000 MG CBD Pain Relief Cream.
1 discounted jar: only $59.99 (CLAIM $70 SAVINGS INSTANTLY!)

---
CBD Super Cider and 1000 MG CBD Pain Erasing Cream are not sold in any store worldwide. Supplies are severely limited. Please act now, take advantage of these great savings, so you don't miss out! Our CBD is the highest quality available, organically harvested in the great state of Colorado, always 3rd party tested for purity.
Choose Your Package
Regular Price:

$239.85

Instant Savings: $90

$149.85

(This is a one time payment)
FREE SHIPPING
100% MONEY BACK HAPPINESS GUARANTEE
At Rena's Organic® , we do everything to insure that our products are of the highest quality, every step of the way. We want you to be completely happy. That's why we give you the opportunity to take your time and try our products, risk-free with our full 90-day 100% satisfaction guarantee.
Who should use 500 MG CBD Pain Cream?
Anyone who struggles with pain from neuropathy, fibromyalgia, joint pain, muscle pain, stubborn muscle spasms, shoulder pain, neck pain, hip pain, knee pain or any other kind of pain.
People are gratefully telling us that they're finally able to throw away their pain pills thanks to Easy Herb Power.
How do you recommend using 500 MG CBD Pain Cream?
Simply rub the Salve directly on the inflamed areas or specific pain points on your body.
If you are suffering with nerve pain or feeling achy or sore, we recommend applying 500 MG Pain Cream topically on the area of your body that is in pain, as well as taking CBD Super Cider orally.
Slow down the pain receptors inside your body by drinking CBD Super Cider or taking CBD Tincture. At the same time, the powerful 500 MG CBD pain cream absorbs into your skin to relieve inflammation and tenderness exactly where it hurts.
This way you are attacking the pain and inflammation with a double action approach.
What is in 500 MG. Organic CBD Pain Relief Cream?
The active ingredient is a whopping 500 MG of pure, organic, medical grade, USA grown CBD. Our Full Spectrum, medicinal CBD is carefully extracted using a state of the art Super Critical CO2 Extraction method to insure the highest potency.
Our CBD is grown according to the highest standards. Each batch is analyzed for quality and shipped with a certificate of analysis from a 3rd party tester.
Our cutting edge formula is designed with organic and all natural ingredients, to bring you relief from even the most stubborn pain.
How long does it take to get results?
Many people feel instant relief. We recommend you use the healing salve for at least 30 days, applying it once or twice per day.
We get love letters from our customers constantly.  It's so gratifying to hear from people who have been suffering, who are now free of pain. People who could barely get through the day have called and written to thank us for this potent, effective product.
Recently one 75-year old woman called us to ecstatically share her miraculous result. She told us that she's now moving easily—even dancing and playing golf again!  She was using the 500 MG CBD Pain Cream for about 6 weeks.
I've tried so many other products for pain. Why should this be different?
I understand how frustrating it is to get your hopes up only to be disappointed. . . . especially when you are suffering and in pain.
That's why I want you to have the freedom to try Organic CBD 500 MG. or Organic CBD 1000 MG. Pain Cream, risk-free.  I feel so confident that this amazing all-natural Pain Relief Cream with high doses of organic CBD is more powerful and more effective than anything you have tried in the past. I've seen the results myself and I want you to have the blessed relief that you deserve.
That's why I'm offering you a full 90 days to try the product and experience the amazing pain dissolving benefits.  If you're not completely satisfied, simply contact our USA based customer service for a complete 100% refund, less shipping.  At Rena's Organic, we stand behind all our products with a full 90-day money back guarantee. So you have nothing to lose – except that nagging inflammation and pain!
Meet Rena Greenberg
Rena Greenberg, Celebrity Health & Wellness Speaker and Coach, has been helping people lose weight and get healthy for 30 years. Since 1990, her wellness programs have been reviewed and sponsored in 75 hospitals and 100+ corporations across America, including Disney and AT&T.
She is the best selling author of the Hay House book, The Right Weigh and The Craving Cure. Her success has been featured in over 150 TV and newspaper stories including on CNN, Good Morning America, ABC-TV Nightline, The Doctors Show, FOX News, NBC TV, Woman's World Magazine and her own show on PBS.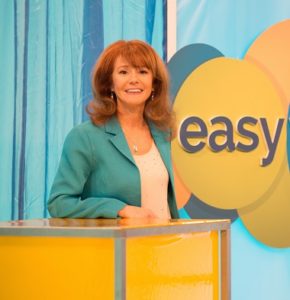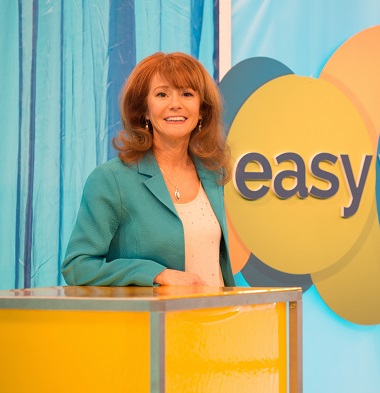 Rena's Organic Easy Herb Power® CBD 500 mg. Pain Relief Cream
Our advanced Level One Pain Cream is infused with 500 MG. Organic CBD.  Combined with active and all natural inflammation fighting compounds, this formula works to dissolve even the most stubborn aches and pains.
500 MG. Organic CBD Pain Cream provides deep pain relief, in many cases, instantly.  Our customers, who apply CBD 500 Pain Cream on troubling, sore, achy or tender areas, on a daily basis, have reported amazing, life-changing benefits.
We are proud of the fact that the CBD we use in Rena's Organic 500 mg. Organic CBD Pain Cream is rich in all-natural pain dissolving compounds and is of the highest quality available.