Social anxiety, aka social phobia, is defined by psychologists as an intense fear of being negatively evaluated, judged, and rejected by others in social situations.
People with this condition are overly cautious about what they say and how they act in front of others. If it was up to them, they would avoid social situations altogether. The thought of being in social gatherings can trigger anxiety nausea, excessive sweating, and even panic attacks in some cases.
Although most people with social anxiety know that they are being unreasonable, they often feel helpless in fighting their anxiety. The problem with social anxiety is that it can prevent people from growing in their personal and professional lives. For example, an individual with social anxiety may turn down a managerial position in the company simply because they struggle with networking and giving presentations.
Treating Social Anxiety
Social anxiety is usually treated using selective serotonin reuptake inhibitors (SSRIs), paroxetine, sertraline, beta-blockers, and other antidepressants and anti-anxiety medication.
The anti-depressants and anti-anxiety medicines prescribed to patients come with a long list of side-effects that include nausea, dizziness, drowsiness, insomnia, fluctuations in weight, nervousness, and restlessness.
In some cases, it can end up making matters worse in the long-run.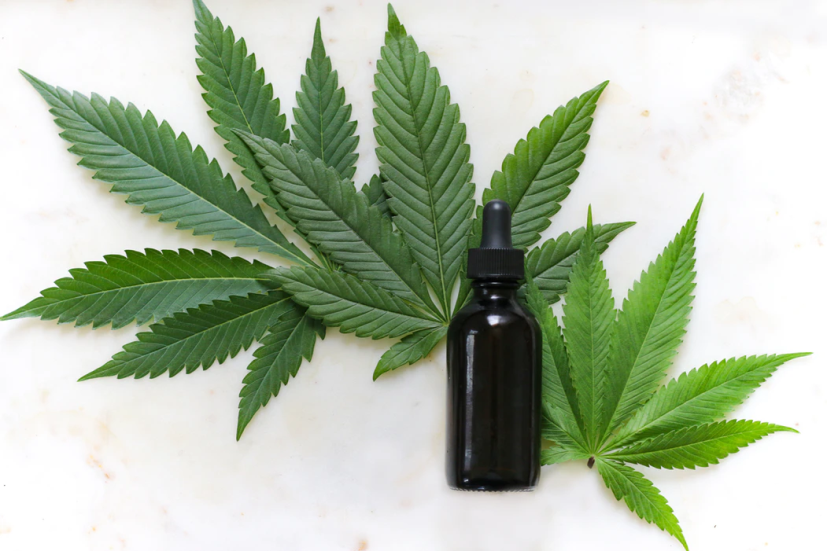 CBD For Social Anxiety
CBD is an all-natural alternative to the anti-anxiety and antidepressants available in pharmacies. Our bodies have inbuilt cannabinoid known as endocannabinoids, these are responsible for controlling our cognitive and physiological processes.
Studies have found that regular use of CBD can reduce anxiety, cognitive impairment, and overall discomfort significantly. Participants of studies that were given CBD felt calmer, happier and they rated themselves higher in self-assessments.
CBD is so great at treating anxiety, it can even counter the anxiety caused by other medication and marijuana strains containing THC.
CBD Products From Rena's Organic
Rena's Organic provides a wide range of high-quality, medical-grade CBD products that can reduce inflammation in the body and brain, strengthen the immune system, improve vision, and enhance your mood. Our CBD products include full spectrum tinctures, CBD ciders, pain relief creams, and more.
Each of our CBD products consists of a powerful combination of organic ingredients that can help to remove toxins from the body, improve the immune system and reduce inflammation. With regular use, they can assist in reducing symptoms of anxiety.
Check out our products online, see which ones are most suitable for you, and place your order.
Applying and Using CBD Cream 
CBD users can now pick from a variety of products including capsules, vapes, and CBD cream. In fact, CBD cream 1000 mg is growing in popularity as it has a host of antioxidant properties that are helpful in fighting the visible signs of aging. In addition to beauty products, there are several other CBD products marketed towards athletes such as a CBD pain cream. Below is information for how to correctly apply a CBD cream 1000 mg and find the required dose. 
Finding the Right Dosage of CBD Cream – When consuming CBD orally, users may be concerned about how much of the product they are ingesting. However, topical CBD is more localized and specific, so the specific dosage is not so worrisome. When using CBD creams, you can use the same amounts that you would with any other type of lotion or cream. To avoid wasting product, focus on applying CBD cream 1000 mg to common problem areas such as elbows, knees, and other joints. You can also apply the CBD cream 1000 mg to the feet, face, as well as neck and shoulder areas. When using CBD pain relief cream, dosing may be more precise. Many products will tell users how much CBD is contained in each pump so that you can measure out an accurate dose. It may be helpful to apply a small amount to an area and wait for 1 hour to see if you can feel the effects. If you don't experience any relief, you can apply more. Even the most effective CBD creams will require that you reapply every 3-4 hours. Always make sure that you wash your hands and the area that you are applying the CBD cream to. 
Rena's Organics carries only the highest quality CBD cream 1000mg on the market that can help moisturize the skin and promote healing. Rena's Organics CBD creams quickly absorb into the skin to reduce inflammation and improve skin health.