With everything going on in the world, there's one crisis that isn't getting the sort of attention it needs from the government or healthcare institutions—the opioid crisis.
Opioid addiction is a serious problem in the US; every year, thousands of people lose their lives to it. In 2018, 67,000 people died from opioid addiction, meaning that opioid dependency is a major threat.
So why do so many Americans continue to become addicted to opioids year after year?
How Opioid Dependency Became a Widespread Problem
Addictive Pain Relievers
Toward the end of the 1990s, Big Pharma assured the healthcare community that pain relievers weren't addictive, and that they were safe for prescription. Healthcare providers chose to believe pharmaceutical companies and began to prescribe pain relievers generously. As a result, thousands of patients began taking opioids regularly.
Big Pharma Racketeering
By the time the medical community realized that opioid pain relievers are addictive, the problem was already out of hand. Other than misleading the medical community, Big Pharma has also come under fire for bribing medical professionals to overprescribe medication.
With 130 people dying every day from opioid addiction in the USA every year, it's become critical for the US to take action and put an end to the epidemic.
The government and health institutions like the CDC have introduced guidelines to limit opioid prescriptions and to combat opioid dependency.
Because healthcare providers aren't able to prescribe opioids as easily as they did earlier, the medical community and patients are looking for alternate treatments.
CBD is being touted as a safer alternative to opioids in the market. Unlike opioids, CBD isn't addictive and doesn't have psychoactive properties. Preliminary studies show that CBD can reduce opioid cravings, and that it breaks the addiction cycle.
What Makes CBD the Safer Alternative?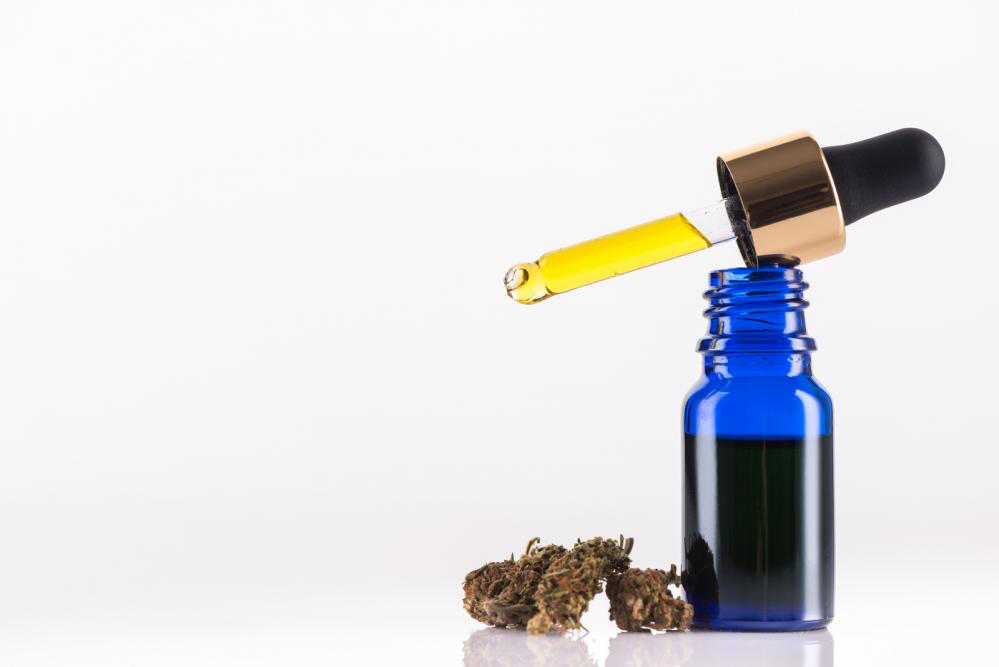 It's Non-Addictive and Not Hallucinogenic
CBD is the second most prevalent chemical compound in cannabis, but unlike other compounds in the plant, CBD doesn't have psychoactive properties. It can be used freely without hindering cognitive abilities or causing addiction.
Seeing how CBD effectively manages pain, many healthcare providers have started recommending it to patients suffering from chronic pain and undergoing chemotherapy.
Prevents Relapse
Just like with other drug addiction, people struggling with opioid addiction are prone to relapsing. Opioid dependency changes our brain's structure, so it craves frequent doses of opioids every day.
According to preclinical studies, the therapeutic properties of CBD can reduce cravings for psychostimulants, opioids and hard drugs like cocaine. CBD also rewires the brain's programming to lower the intensity of cravings, making it easier to break the opioid addiction.
Studies regarding the effectiveness of CBD in dealing with major healthcare conditions are still in their early stages; however, because CBD doesn't have side-effects, patients can always try it knowing their health won't be impacted negatively.
Rena's Organic CBD Products
Rena's Organic offers medical-grade CBD products that users can trust. We sell broad-spectrum and full-spectrum CBD products that include CBD pain relief creams in 500mg and 1000mg jars, CBD oil tinctures, CBD ciders, and CBD anti-aging creams.
They can be ingested sublingually, orally or applied topically.
Please note that everyone reacts differently to CBD; results from CBD use will vary from person to person. CBD is most effective as a complementary treatment.