There are many ways of using CBD; you can smoke it, inhale it, ingest it orally, apply it topically, or take it sublingually. Out of all of the ways of consuming CBD, taking it sublingually may be the least known.
Taking something sublingually means placing it under your tongue and holding it there until it's absorbed.
Consuming CBD sublingually is said to be far more effective than taking it any other way. Medical marijuana experts believe that the best way to get the most out of CBD is to place a few drops of potent CBD oil tinctures under the tongue.
If you don't take CBD sublingually, here's why you should try:
Fast Absorption
As with any form of medication, you'd want the benefits of CBD to kick in soon after you take it. When you take CBD sublingually, the absorption speed is much faster than it would be through other methods.
The mucous membrane under the tongue quickly absorbs the chemicals. Our tongues also have a layer of tissue under them containing lots of capillaries, so the CBD chemicals go straight into the bloodstream and skip the digestive process.
Level of Potency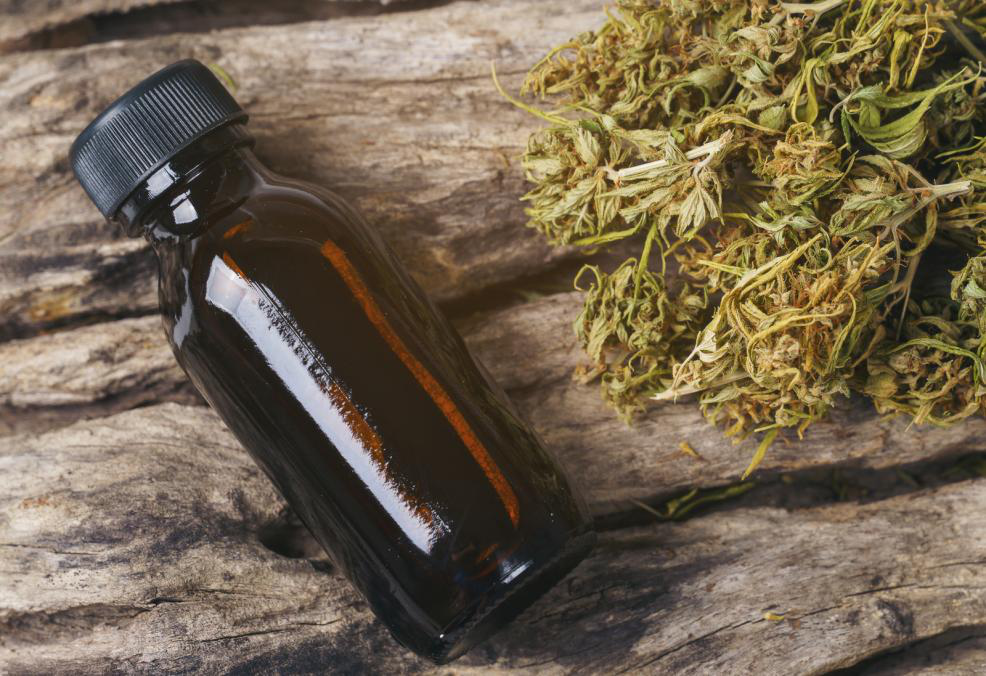 When CBD is ingested orally by swallowing a few drops of CBD oil tinctures, or through capsules and edibles, it has to go through the digestive tract, which reduces its potency.
The gastrointestinal tract contains acids, enzymes, bile, and stomach acid. These harsh chemicals attack foreign bodies and reduce the potency of CBD.
All particles absorbed by the stomach also have to go through the liver, which substantially reduces CBD potency.
By taking CBD sublingually, it bypasses the gastrointestinal tract and the liver and enters the bloodstream with high potency.
How Long Does Absorption Take?
CBD only takes 30 minutes to absorb when taken sublingually. After it's taken, its effects can last for 4-5 hours; they last longer because some contents will be swallowed and go through the digestive tract.
If you prefer to take CBD orally, take it when you're eating because the chewing mechanism causes a rise in blood flow in the mouth and maximizes the absorption rate.
Those who don't like the bitter taste and pungent smell of CBD can place a few drops of CBD oil under their tongues and hold it there for 45 seconds before swallowing it.
Rena's Organic sells a range of full-spectrum CBD products, including CBD oil tinctures of various strengths (300mg, 600mg, 1500mg), CBD Superfood, CBD anti-aging, and pain relief creams.
Check out products and place your order today.
Applying and Using CBD Cream 
CBD users can now pick from a variety of products including capsules, vapes, and CBD cream. In fact, CBD cream 1000 mg is growing in popularity as it has a host of antioxidant properties that are helpful in fighting the visible signs of aging. In addition to beauty products, there are several other CBD products marketed towards athletes such as a CBD pain cream. Below is information for how to correctly apply a CBD cream 1000 mg and find the required dose. 
Finding the Right Dosage of CBD Cream – When consuming CBD orally, users may be concerned about how much of the product they are ingesting. However, topical CBD is more localized and specific, so the specific dosage is not so worrisome. When using CBD creams, you can use the same amounts that you would with any other type of lotion or cream. To avoid wasting product, focus on applying CBD cream 1000 mg to common problem areas such as elbows, knees and other joints. You can also apply the CBD cream 1000 mg to the feet, face, as well as the neck and shoulder areas. When using CBD pain relief cream, dosing may be more precise. Many products will tell users how much CBD is contained in each pump so that you can measure out an accurate dose. It may be helpful to apply a small amount to an area and wait for 1 hour to see if you can feel the effects. If you don't experience any relief, you can apply more. Even the most effective CBD creams will require that you reapply every 3-4 hours. Always make sure that you wash your hands and the area that you are applying the CBD cream to. Rena's Organics carries only the highest quality CBD cream 1000mg on the market that can help moisturize the skin and promote healing. Rena's Organics CBD creams quickly absorb into the skin to reduce inflammation and improve skin health. 
FAQ
Should CBD oil be taken under the tongue?
When CBD oil is under the tongue, it will be absorbed directly in your bloodstream. The areas to focus on for this process are the mucous membranes and the capillaries under them. It's not clear how much of a benefit there is compared to taking CBD in other ways.
What happens when you put CBD oil under your tongue?
The surface area of the mouth is very large, and it has a lot of mucous membranes. The capillaries in these membranes are very narrow, so they help to maximize absorption into your bloodstream. When CBD oil is placed under the tongue, it enhances saliva production from glands in that area. This also serves to increase absorption through the mucous membranes.
What other ways can I take CBD?
You can take CBD through your stomach, which will also increase the saliva production. Some people prefer to take CBD sublingually, or under the tongue with a dropper because it is more targeted delivery method. However, since most of the absorption happens in the intestines with other methods, it's difficult to say if this makes much of a difference, or if it is really necessary.
How does CBD work in other ways?
There are a few different ways that CBD can be taken for almost all of the same benefits. There are sublingual sprays, sublingual tinctures, oral capsules, and even transdermal creams. The main difference is the time it takes for these methods to take effect. For example, an oral capsule may take 30-60 minutes to take effect, while CBD in the form of a cream can take several hours.