Could you be addicted to sugar?
Lisa Hoesch was . . . . until she found a fast, easy, lasting cure for her junk food cravings—and yours!
Some blessings come in the mail.  That's what happened to Lisa Hoesch.  Along with catalogs and bills one day, she found the cure for her junk-food cravings.  Finally!
A flat tummy.  That's what Lisa wanted.  Who doesn't?  But after 10 years of diets and crunches, the bulge was still there.
And the 46-year old Manchester, New Jersey, single mom knew why: her sweet tooth!  For Lisa, one candy bar wasn't enough.  And she could polish off an entire cake!
Just stop! She'd scold herself. But she couldn't.  Between binges, she'd eat healthy and hit the gym—so she wasn't huge.  But her belly stuck out, and nothing looked right on her.
Until she signed to a friend:  "I'll never lose these ten pounds because of all the junk food I eat"!  And the friend said, "You've got to read this book!"
When the package arrived, Lisa felt hopeful:  The Craving Cure seemed meant for her!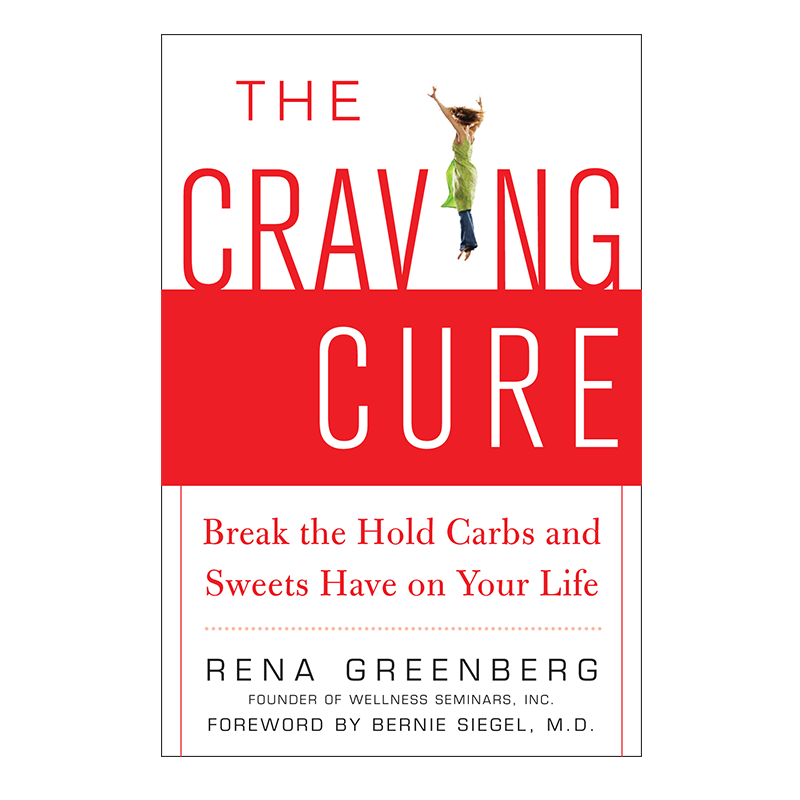 Sweets make you crave more sweets, author Rena Greenberg explained.  But her Mega-Nutrition Cleanse could stop the cycle.
Two weeks of juiced veggies like kale, spinach and carrots sounded awful.  But if it works, who cares?  Lisa figured.  And to her surprise . . .
A magic drink
It tastes better than I thought, she discovered as she sipped all day.  And with an egg white omelet for breakfast, grilled chicken salad for lunch and grilled steak with veggies for dinner—and carrots or cheese in between—she wasn't hungry.  And adding good carbs like whole grains back into her diet didn't trigger cravings like she feared.
Still, no donuts?  How long can I keep this up? Lisa wondered.
But being calm, confident and fulfilled zaps the need for sweets, Greenberg had found.  So meditate, focus on your strengths and do what makes you happy!
And just sitting quietly—eyes closed, breathing deeply—at her desk for a few minutes curbed Lisa's urge to hit the vending machine.  Reminding herself that she was a good mom, daughter, sister and friend felt good.  And the art class she signed up for made er happier than donuts ever had!  And within weeks, those 10 pounds were gone!
Six months later, Lisa's tummy is still flat—and her junk food cravings haven't come back!  I look better, I feel better and I have more energy!" she says.  "And if I could beat my sugar cravings, anyone can!"
Reprinted from: Home News Tribune