When it comes to CBD, chances are, you've got a lot of questions. While the cannabinoid itself is quite complex, the legality surrounding it seems even more muddied. Because of this, a lot of people are left wondering, "How old do you have to be to buy CBD in the first place?"
If you've found yourself asking this question, you're definitely not the only one. With the amount of ever-changing laws and regulations, sometimes, it can feel difficult to keep up. But, that's why Rena's Organic is here to explain. So, how old do you have to be to purchase CBD? What about certain CBD products? We find out.
CBD's Legality
Before we talk about CBD age limit requirements, let's discuss the legality behind CBD. Understanding state and federal CBD laws is the best way to fully grasp the complicated legal situation behind it all.
Until 2018, the hemp plant was not legal under the federal government. While some states had their own regulations on the plant, there weren't any nationwide laws. That was until the 2018 Farm Bill.
The 2018 Farm Bill legalized the production, processing, and sales of hemp across the country. It made the plant federally legal, and thus, so were products that came from it. Of course, this didn't come without its caveats. One of the biggest regulations behind CBD is its THC levels. You cannot grow federally legal hemp if it has more than 0.3% THC in it. If it does, then you've technically grown marijuana and it is no longer legal under the federal government. Thus, hemp-derived products can have 0.3% THC or less — any more and you're in big trouble with the law.
Though it took a few years, most states are now on board with the federal CBD laws the country has set in place. However, there still are a few states that have stricter CBD regulations than others. In Idaho, for example, your CBD products cannot contain any traceable amounts of THC. So, full-spectrum products are simply not allowed and you will not find them in your local health and wellness stores. Instead, you must stick to purchasing only pure CBD products. In places like South Dakota, CBD possession used to be a felony, making people still wary about the state's unclear laws today.
All in all, even though CBD is technically federally legal thanks to the 2018 Farm Bill, it's always best to double-check your state's laws before purchasing. This is the best way to ensure you're staying on the right side of the law and that you can enjoy your products in peace.
How Old Do You Have to Be to Purchase CBD Oil?
So, all of that leads us to the question: how old do you have to be to purchase CBD? According to federal law, you must be at least 18 years old to buy CBD in the United States. You will need to have a photo ID proving your age when purchasing.
In most states, you'll find CBD products at your local smoke shop or health and wellness stores. (You can even find pet CBD at pet stores!) However, to purchase, make sure you have your ID, as the employers are required to ask by law.
If you are not 18, do not even attempt to purchase CBD. Even when buying online, you will have to prove that you're of age. Buying and possessing CBD or CBD products as an underaged person can get you in trouble with the law if you're not careful — even though the products aren't psychotropic. Make sure you wait until you're of the legal age before trying to purchase your CBD products.
Don't be surprised if you get carded even though you look way older than 18. Some shops are extremely stringent about their CBD laws, especially in states with more conservative cannabis viewpoints. Even if you're 40, be prepared to show your age just in case you're asked. This will save you some time when checking out, anyway.
So, once again, in the United States, you have to be at least 18 years old to purchase CBD Product. You'll find these products online, at your local health shops, smoke shops, and even grocery stores. However, always purchase with caution and make sure the brand you're buying from is reputable and trustworthy. The best way to do this is by checking a company's third-party lab-test results on their website. If they don't have these test results available, that's the biggest sign to move along.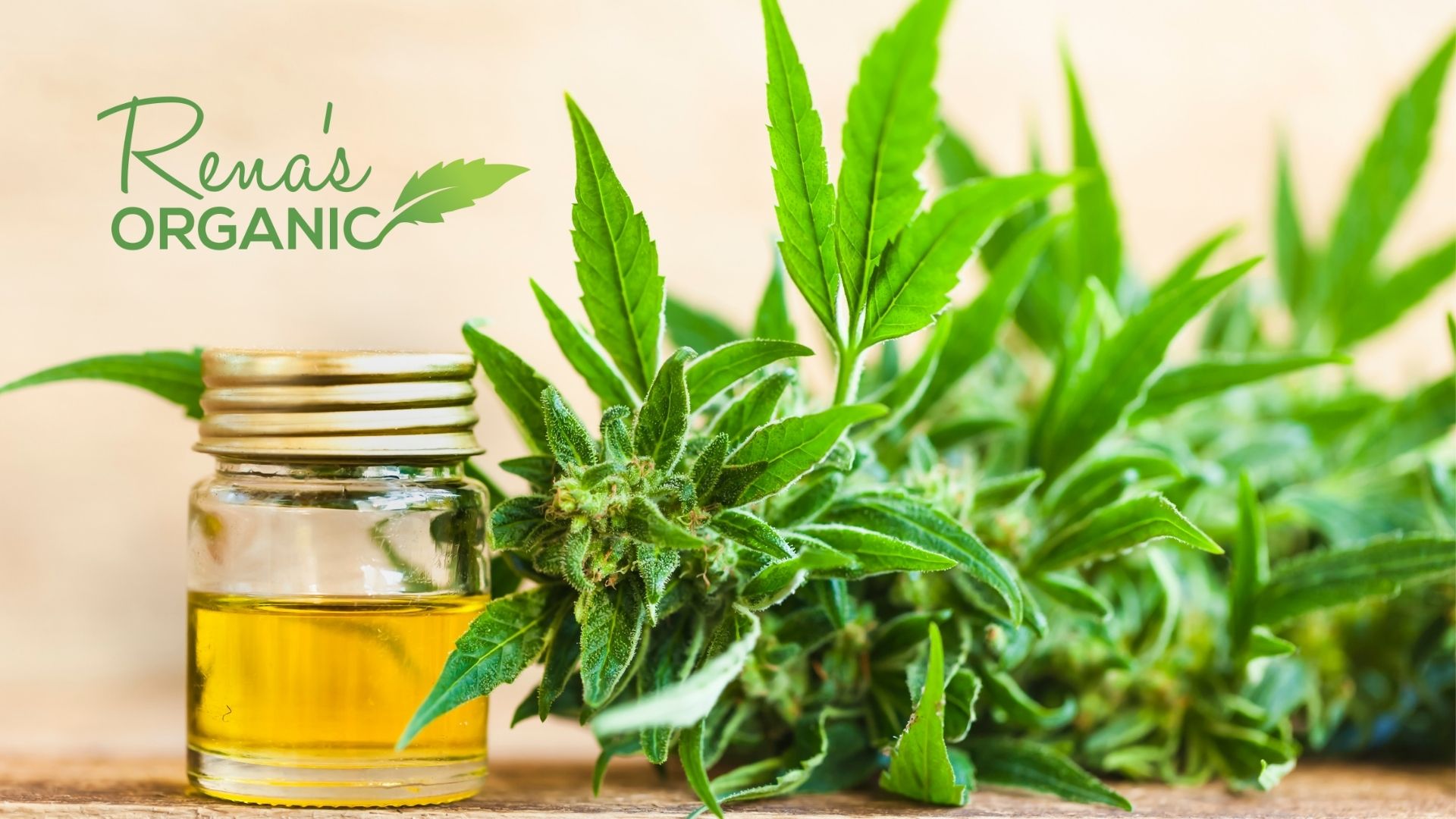 How Old Do You Have to Be to Buy CBD Products in Texas?
As we mentioned, some states have varying laws on CBD. A lot of people get confused about the age limit requirements in Texas because of their unique CBD federal laws. However, the case still stands: you must be at least 18 years old to buy CBD Oil in Texas.
We'll talk more about it later, but Texas has a unique program that allows medical cards for patients seeking CBD products with more than 0.3% THC. To get a card and purchase these products, though, you must go through the medical marijuana card holding process and prove you have a legitimate medical condition. Then, it won't matter what age you are: if you qualify, you'll gain access to these types of products. Typically, CBD products with more than 0.3% are only legal for those 21 and older in recreationally legal states.
If you're wondering, "How old do you have to be to buy CBD in Texas?" it's nothing too complicated. You have to be 18 for hemp-derived products with 0.3% THC or less.
Does Product Matter?
But, how old do you have to be to buy CBD gummies? Or other CBD products? Don't worry: in the US, the product doesn't matter.
As long as your CBD product comes from hemp and does not contain more than 0.3% THC, then you're in the clear to consume at age 18. CBD Oil gummies, CBD oils, different CBD edibles, CBD topicals or even flower don't have different age requirements. No matter what, as long as they follow 2018 Farm Bill federal guidelines, you won't have any issue purchasing CBD products if you're within the legal age limit. (Remember, that is 18 — not 21.)
The next time you're hoping to purchase some CBD, you don't have to ask yourself, "How old do you have to be to buy CBD Oil products?" As long as you're 18, you will be good to go.
CBD Age Limit Requirements
CBD age limit requirements, while a bit tricky, are incredibly necessary. Even though the cannabinoid itself isn't psychotropic and won't cause mind-altering effects, it's not a substance you want youngsters getting their hands on whenever they want. The compounds, while gentle, are still a bit unknown to the medical world, and having these age requirements ensures safety for everyone involved.
If the substance was more intoxicating, no doubt, the age limit would be higher and it likely wouldn't be federally legal. However, as we continue to learn more and more about this incredible compound, the potential benefits just can't be ignored.
It is important to keep in mind that just because you have to be 18 to purchase CBD doesn't mean those under the age of 18 can't consume it. In fact, the medical community has seen incredible results from CBD Oil usage in children and teenagers; the parents just have to be the ones to purchase the products. Think about Charlotte Figi: she was a toddler when her parents discovered CBD drastically reduced her grand-mal seizures. While this isn't commonplace, it showed that CBD's properties are gentle enough for children, even if they cannot access it on their own. (Obviously.)
CBD age limit requirements are in place for a reason, and it's important to follow them. There isn't any indication that these age requirements will change anytime soon, either! So, as long as you're 18 years old or older, you're safe and legal to enjoy your hemp-derived CBD.
How Old to Buy CBD From Hemp vs. Marijuana?
If you've been thinking, "Wait, I thought you had to be 21 to purchase CBD?" You're not entirely wrong. According to the 2018 Farm Bill, you have to be 18 to purchase hemp-derived CBD. This means that the CBD comes directly from the hemp plant in accordance with federal law. As we established, this applies to all 50 states unless a state creates its own regulations. However, this isn't the case with marijuana-derived CBD Products.
Real quick, let's take a step back. When we talk about cannabis, we're referring to the plant family of both hemp and marijuana. Hemp, as we've established, is legal in the US. Marijuana, on the other hand, is not federally legal.
As you know, many states have taken the steps to legalize marijuana consumption either for medical purposes, recreational purposes, or both. If you live in a state that has legal marijuana, then that state's residents have access to marijuana-derived CBD. But, with marijuana-derived CBD you must be at least 21 years old or have a licensed medical marijuana card. Even if you're 18, you cannot just walk into a dispensary and hope to purchase hemp derived CBD products. It simply doesn't work like that! If you want CBD products that come from marijuana, you have to make sure you're at least 21 years old. This is also because marijuana-derived CBD Products cannot be sold at regular stores or shops; you have to purchase them from licensed dispensaries.
So, how old do you have to be to purchase CBD? Well, what kind? If it's just hemp-derived CBD, then you have to be 18. But, if you live in a legalized state and are hoping to try out marijuana-derived CBD Products (or CBD with more than 0.3% THC) then you need to be 21 years old or have a medical card.
Where to Purchase CBD legal and How
Nowadays, purchasing CBD legal is beyond simple. You can find high-quality products all over town and all over the internet, leaving you with thousands upon thousands of products to choose from. But, what is the best place to purchase some CBD and how do you do it?
Buying CBD online is incredibly easy and you don't have to leave your house to do it. However, you want to make sure you're purchasing from trustworthy brands — like ours here at Rena's Organic. To prove our quality and transparency, Rena's offers all of our customers to have a look at our third-party lab-test results. These test results demonstrate everything we have in our products and the lack of harmful additives. We even display our third party test results for the master batch of CBD from which your product is derived, and the soil where our Hemp is grown. This way, we can prove our purity in all of our products, plus the high quality of the Hemp itself, and you can purchase with total confidence.
When purchasing CBD Products online through Rena's Organic, all you have to do is fill your cart and place an order. Then, Rena's Organic will be able to handle the rest from there. But, to make a purchase, you will have to prove that you're at least 18 years old. Again, make sure to double-check the CBD federal laws in your area before making an order, too. This way, you know that you're following state regulations to a T.
Turning to Rena's Organics
Ready to try some high-quality CBD Oil products for yourself? We know we are. The next time you're curious about CBD's properties and how they work, turn to Rena's Organic to find out more. Not only do we have a huge selection of products for you to choose from, but we have great CBD resources to help you learn all you need to know about the beneficial cannabinoid. Whether you're looking to buy CBD creams, powders, tinctures, or even apple cider vinegar products, Rena's Organic always has the perfect choices for you.
Start scrolling through our impressive online inventory and pick out all the CBD products that most appeal to you. Then, before you know it, your products will arrive safe and sound right at your doorstep — just a few days later. (Well, as long as you're at least 18 years old, that is.)