Oh the endless reported benefits of CBD! From amazing skin, to increased energy, better focus and mood and even happier pets, the list goes on.
What if we let you in on another secret?
CBD has been shown to also assist with healthy weight loss!
Unlike its cousin compound THC, CBD does not stimulate the appetite. THC binds with CB1, which is a receptor in our bodies' naturally occurring endocannabinoid system—CB1 increases your appetite, which is why people consuming THC get the 'munchies.'
CBD improves upon suppressed appetites, but does not increase your normal appetite. This is because CBD helps combat nervousness and mood swings, which uplift people emotionally and mentally to the point of developing a healthy appetite again. Anxiety tends to hinder appetite of those who suffer from it, and as a natural outcome of feeling calmer, people begin to eat again.
A study showed CBD 'browning' fat cells—which means, converting the fat that cushions your organs into the fat that gives you energy. The same study indicated that CBD vastly improves on the way our body interacts with fat in general, by making the process of fat-burning more efficient. Cannabinoids like CBD generally help burn fat this way and can be a breakthrough in dealing with obesity.
CBD also blocks off CB1 receptors—the same ones that THC activates. This is not good just for weight loss, but also for lowering the risk associated with developing diabetes, cholesterol and high blood-pressure.
Rena's Organic has tapped into CBD's benefits through two of our products: CBD Super Cider andCBD Super Food. Both products offer different benefits such as a naturally occurring and sustained energy boost, reduced discomfort as well as other benefits.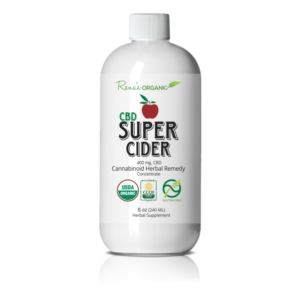 CBD Super Cider is a full-spectrum blend of 7 different cannabinoids including excellent, medical-grade highly potent CBD which is grown specifically for our product. CBD SuperCider is a blend of cannabinoids and other powerful herbs and ingredients such as organic apple cider vinegar to bring you improved digestion, calmer feelings, better skin and improved sleep. We can't recommend CBD enough for energy and focus, and all of these are important factors for weight loss.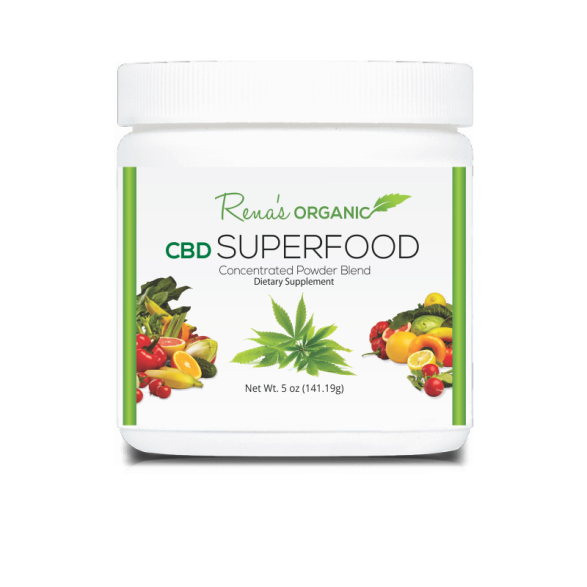 The CBD Super Food is an amazing CBD dietary supplement to support healthier blood sugar levels, improved memory and mood, better digestion, and improved bowel function. These are only a few of the benefits this nutrient-dense high-quality CBD product promises!
Trainers and experts recommend CBD to a lot of their clients and we agree, but remember that weight loss isn't easy and CBD isn't a magic pill. You need to take care of your body and mind if you truly want to see the best results.
Applying and Using CBD Cream
CBD users can now pick from a variety of products including capsules, vapes, and CBD cream. In fact, CBD cream 1000 mg is growing in popularity as it has a host of antioxidant properties that are helpful in fighting the visible signs of aging. In addition to beauty products, there are several other CBD products marketed towards athletes such as a CBD pain cream. Below is information for how to correctly apply a CBD cream 1000 mg and find the required dose.
Finding the Right Dosage of CBD Cream – When consuming CBD orally, users may be concerned about how much of the product they are ingesting. However, topical CBD is more localized and specific, so the specific dosage is not so worrisome. When using CBD creams, you can use the same amounts that you would with any other type of lotion or cream. To avoid wasting product, focus on applying CBD cream 1000 mg to common problem areas such as elbows, knees, and other joints. You can also apply the CBD cream 1000 mg to the feet, face, as well as neck and shoulder areas. When using CBD pain relief cream, dosing may be more precise. Many products will tell users how much CBD is contained in each pump so that you can measure out an accurate dose. It may be helpful to apply a small amount to an area and wait for 1 hour to see if you can feel the effects. If you don't experience any relief, you can apply more. Even the most effective CBD creams will require that you reapply every 3-4 hours. Always make sure that you wash your hands and the area that you are applying the CBD cream to.
Rena's Organics carries only the highest quality CBD cream 1000mg on the market that can help moisturize the skin and promote healing. Rena's Organics CBD creams quickly absorb into the skin to reduce inflammation and improve skin health.