Description
Product Description
Read your labels! By checking the label and reading the fine print, you won't get swindled into super low doses of CBD, or worse, a product that ends up consisting of only food grade Hemp and cheap oils.
With Rena's Organic®, you are sure to get the full medicinal and healing compounds that can be found in the plant.
Rena's Organic® CBD is made from pure Cannabidiol, which is the non-psychoactive component of the Cannabis plant. This is the compound in the Cannabis plant that is known to rejuvenate and heal.
Rena's Organic® 300 MG. CBD is scientifically formulated to be pure with no chemicals—no toxic "natural flavors"—just medium chain amino acid MCT oil, potent 300 MG. CBD, and a drop or two of pure, organic orange essential oil.
Our customers have reported that a few drops of Rena's Organic® CBD oil under the tongue daily helps to:
Relieve pain
Regulate blood sugar
Fight inflammation
Ease anxiety
Support restful sleep
Create overall balance
Restore the body to optimal health
Lingering pain can become a disease
According to the Chief of Pain Management at Stanford School of Medicine, "Lingering pain can become a disease in its own right . .  ." CBD is being called "the Pain Eraser of our time," and an "All Natural Painkiller."
This "miracle" plant compound has the ability to reduce or eliminate pain, especially with consistent use and in the right dosages. Rena's Organic's medical-grade 300 MG. CBD is a great dose to start with.
If you have physical pain, we highly recommend that along with 300 MG. CBD Tincture, you apply our potent 500 MG CBD or 1000 MG. CBD topical pain relief cream to any area of your body where you feel pain.
We purposely created all the Rena's Organic® products with potent and effective strong doses, because we want you to get the results that you are longing for.
No more throwing your money away on cheap products that don't work . . .
Imagine playing tennis, dancing, golfing or doing whatever you love to do and feeling great doing it?!
CBD has been proven to be an effective solution to resolve and relieve pain without the horrible side effects of pharmaceuticals.
Clinical studies have proven that CBD:
Reduces pain and inflammation
Helps to prevent obesity
Promotes better sleep
Helps to combat addiction
Regulates blood sugar
Protects nerves from damage
Has a calming, anti-anxiety effect
30 Day Money Back Happiness Guarantee
I am so proud and grateful to be able to bring you such a superior form of CBD—I truly believe it's the highest quality, most potent CBD you'll find anywhere.
My quest for the last 30 years has been helping to empower people to increase their own level of health and wellness. I want you to try Rena's Organic® CBD with no risk at all.
Feel comfortable knowing that you can take it daily for 30 days risk-free. I feel confident that during these 30 days, the results will meet or exceed your expectations for vibrant health and pain relief.
If you are not 100% happy for even a moment, please return it for a complete money back guarantee (less shipping). Just call or email our United States based Customer Service for your no-hassle refund.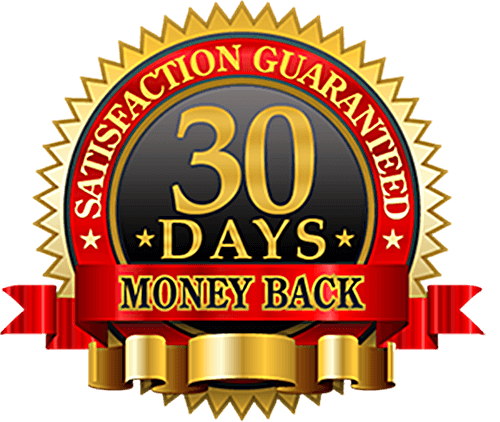 Commonly Asked Questions:
Why didn't I hear about CBD sooner?
Though every major civilization in history respected the healing power of Hemp as a nutritional and medicinal source, CBD had been a well-kept secret in the United States since the 1930s, due to a government ban. That's right. The government had banned Medicinal Hemp for decades, for no reason.
Due to public outcry, scientific research and the urgent need in the U.S. for an affordable, non-addictive, natural alternative to pain medicine, thankfully, CBD is once again fully legal.
Modern research on CBD is abundant. Science is only now fully discovering what the ancients knew long ago. Chinese, Greek, Roman and Persian Civilizations utilized Hemp for its remarkable healing and medicinal properties.
The efficacy of CBD is now being attributed to the newly discovered Endo-Cannabinoid System.
What is the Endo-Cannabinoid System?
Scientists have discovered that humans are wired with Cannabinoid receptors throughout the brain and body. These receptors are found in all bodily systems including the digestive system and the immune system.
The receptors and the Cannabinoids that activate them comprise what is called the Endo-Cannabinoid System (ECS for short).
The Endo-Cannabinoid receptors scientists have discovered are called CB1 and CB2. Cannabinoids supply the body with the nutrients it needs to activate the CB1 and CB2 receptors.
When the body's innate Endo-Cannabinoids activate these receptors, all bodily systems are able to communicate with each other and homeostasis—or vital balance—throughout the body occurs.
CBD is a powerful Cannabinoid that mimics the bodies own Endo-Cannabinoids, thus restoring the essential balance necessary for optimal health.
This is why CBD is widely sought after for its therapeutic benefit in so many areas: Insomnia, healing, pain control, anxiety relief, better immune response and improved digestion.
What is Industrial Hemp?
Scientists have discovered hundreds of phytochemicals that exist in the Industrial Hemp plant. CBD or Cannabidiol comes from the Industrial or Agricultural Hemp plant.
Industrial Hemp is not only rich in terpenoids and cannabinoids, but it's full of health promoting vitamins, minerals, enzymes, polyphenols, anti-oxidants, proteins and essential fatty acids.
What makes Rena's Organic® CBD superior?
At Rena's Organic®, we don't cut any corners. We use the best CBD you can find anywhere – guaranteed. Our CBD is grown in rural Colorado, cultivated from seed to sale, so we can vouch for its absolute purity. Rena's Organic® CBD is always 3rd party tested and each batch comes with its own certificate of analysis.
We use the best and most expensive method of extraction: Supercritical CO2, insuring the highest potency possible with no loss of nutrients.
Because we are using full spectrum CBD, and not cheaper isolates, Renas Organic® CBD has a robust composition of natural Cannabinoids, phyto-nutrients and terpenes. Since we're extracting from the whole plant, you get the tremendous added benefit of all the components of the plant working synergistically to bring healing.
Our plant source insures the CBD you are getting is literally a treasure-chest full of nutrition and medicinal compounds.
What's the difference between CBD, Industrial Hemp and Cannabis?
CBD is a Cannabinoid that comes from the Industrial Hemp plant. Industrial Hemp is part of the Cannabis Plant Family. Cannabis is the plant family that also produces Marijuana.
THC is the compound in Marijuana that makes you "High." With Rena's Organic® CBD you get just the medicinal Cannabidiol (CBD), without the THC. So you get to be pain free, energized and anxiety-free, and have absolutely no psychoactive effect.
With Rena's Organic® 300 MG CBD, you get all the health benefits without the unwanted "High."
Does CBD require a prescription?
No. The great news is that CBD is legal in all 50 States now, thanks to new legislation. No prescription is needed.
What is CBD 300 MG?
It's a tincture, which is an herbal extract remedy. Made with only 100% organic and natural ingredients – Full Spectrum, Organic 300 MG. CBD is combined with omega-3 rich MCT Oil, and a drop of pure, organic orange essential oil.
Are there any side-effects with Rena's Organic® 300 MG CBD Tincture?
The side effects are the benefits! Improved sleep, feeling more peaceful, having more sustained energy, less pain and greater concentration. No unwanted side effects have been documented with CBD, according to studies, even in large doses.
That's because the Endo-cannabinoid System has receptors in every part of the body except the brain stem. This is the center that controls breathing and heartbeat. Because there are no receptors in the brain stem, it would be impossible for these systems to shut down.
What's in it and how much should I take?
Rena's Organic® one ounce or 30 ml tincture bottle contains:
300 mg. full spectrum, organic CBD
Omega-3 rich, organic, MCT (coconut) Oil
A couple of drops organic orange essential oil
We suggest starting with 1/2 dropper of 300 MG CBD taken under your tongue, 2-3 times daily. That will give you about 5 mg. CBD with each half dropper.
We recommend you start with that and build up from there. Just those few drops three times a day is a great place to start.
Trust your body to tell you your own perfect dose.   Most people tell us that they feel the most benefit when they land on a 25-50 MG dose of Rena's Organic® CBD per day.