Product Description
I am so excited to offer you the MOST potent CBD on the market. You won't find such high quality, organic, 3rdparty tested, full spectrum medical grade CBD anywhere.  Discovering CBD has changed my life and has become a wonderful adjunct to my health and wellness regime. I want everyone to try it. That's why I'm offering it at a price that's an unbelievable value. With so much nonsense and low quality product, with no medicinal value, out there, I want you to experience the real thing.
This CBD Tincture is by far the most potent CBD formula on the market today.  The Medical Grade, Full Spectrum CBD in Rena's Organic is extracted using a multi-phase patented process, insuring the highest quality, organic CBD in every drop.
The combination of this powerful oral CBD tincture along with 1000 mg. CBD pain cream, has helped thousands to reduce discomfort and turn their lives around.   Additionally people report feeling more peaceful, sleeping better and having more balanced blood sugar and more balanced hormones.
Pharmaceutical Grade CBD helps improve how you sleep, eat, move, think, and even your sexual desire.
Rena's Organic® CBD 1500 MG Tincture can help you
Breeze through your day without discomfort
Feel calmer
Experience more inner peace, balance and creativity.
Sleep better.
Be in a better, happier mood.
Have a more balanced blood sugar.
Enjoy easier digestion and elimination.
Balance hormones.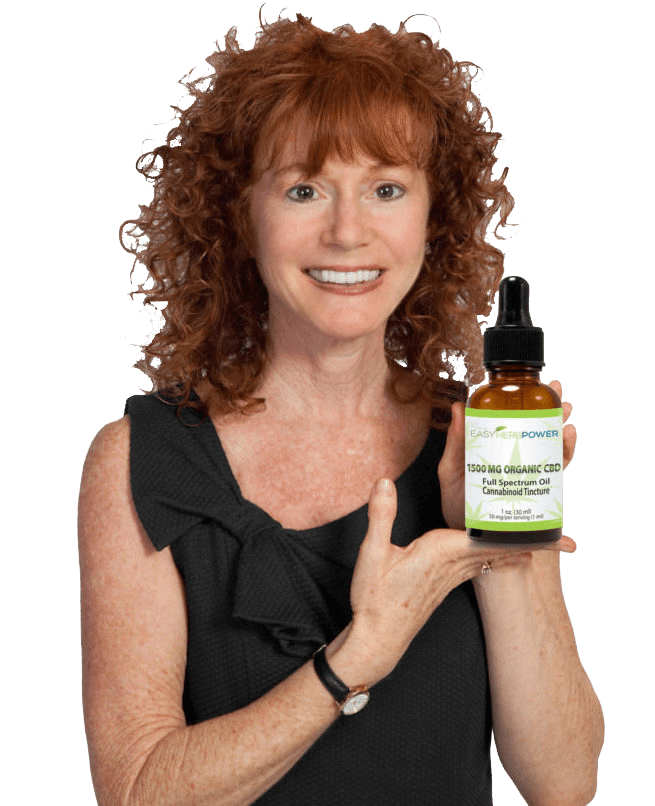 What is in 1500 MG. Organic CBD Tincture?
This powerful tincture consists of the highest potency pure, organic, pharmaceutical grade, full-spectrum, high quality CBD available in the marketplace.
We use absolutely no fillers. Rena's Organic CBD tincture is pure, medical grade, potent CBD in organic MCT (coconut oil) with a drop of orange essential oil. Organic Orange essential oil is known as a powerful mood booster.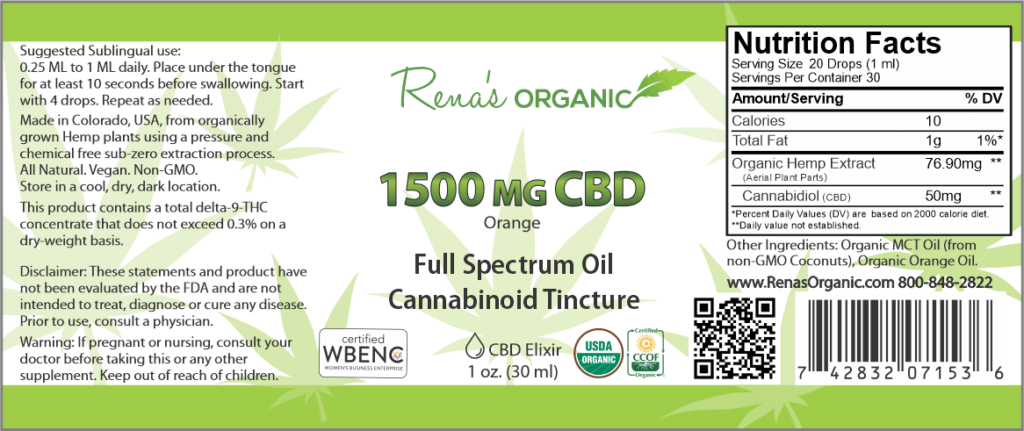 1500 MG Full Spectrum Organic CBD
Organic MCT Oil (with short chain amino acids)
Organic Orange Essential Oil
30 ml Tincture Bottle
How is this different from other CBD formulas?
I encourage you to please do your own research. One of the things that motivated me to create my own line of CBD products is the amount of deception out there about CBD. There is some amazing scientific research on the incredible effectiveness of CBD. It is being called the miracle plant compound of our time.
Yet at the same time, I've seen tinctures that are heavily marketed, and yet if you read the fine print, sometimes there's only 100 MG. CBD in the whole bottle! Compare that to this amazing formula that has 15 times that amount, at an amazing price!!!
How can I do that? Because of my commitment to help people get out of suffering and misery, and begin to feel more energetic and happier, I keep my overhead dollars as low as possible so you can experience the relief that you deserve.
When you try CBD, I want you to have the real thing to get real results! That's the motivation behind Rena's Organic.
What if it doesn't work for me?
No worries! In the highly unlikely event that you decide that our potent 1500 MG Organic CBD Tincture is not for you, you can return it for a full 30 days and get a 100% refund (less shipping). It's super easy. Just email or call our United States based customer support team to take advantage of our 1-month money back guarantee.
How much Rena's Organic® CBD should I take?
Every body is different so it's best to listen to your body. I recommend that you experiment to find the dose that is best for you. 1500 MG CBD is medical grade and is probably the most potent form of CBD you can take, so I recommend you start with just a few drops under the tongue. Each dropper-full contains 50 MG medical grade, full spectrum CBD. 25 MG full spectrum CBD would be about 1/2 dropper.
We have some clients that love to take a full dropper before bed and they tell us they sleep like a baby. Others just need a few drops at a time to feel the energizing, calming and balancing effects.
For best absorption, we recommend that you take CBD 1500 MG. sublingually, meaning you put a few drops under your tongue, swish it around and swallow it slowly. Most people really enjoy the feeling of the CBD going down.
The great news about CBD is that researchers have found it to be completely safe, even in high doses. Experiment to find your perfect dose. Yet, for many, just a few drops, taken in small doses throughout the day, can be healing to so many systems in the body.
How does CBD 1500 MG work?
CBD is the most powerful Cannabinoid in the world. It works by communicating with the receptors of your body's own Endo-cannabinoid system. The Endo-cannabinoid system has receptors throughout your body, though they are most abundant in the brain and in the immune system.
That's why the benefits of medical grade, authentic CBD are so far reaching and affect every system of your body. The Cannabinoid, CBD, improves communication between all your internal bodily systems, bringing homeostasis, or balance, which is why so many aspects of your health begin to improve, when you take CBD, consistently.
What's the best way to take it?
This powerful tincture is most effectively when you take it under your tongue. After placing the desired amount under your tongue, hold it in your mouth and then swish it around before swallowing. This method of taking the CBD sublingually assists its immediate absorption into your bloodstream.
The explosion of scientific research on CBD reveals that CBD possesses potential. In fact, currently, a search for scientific articles discussing the benefits of Cannabinoids results in over 20,000 articles!
CBD is the strongest and most powerful cannabinoid on the planet. CBD works because it attaches to receptors throughout the body, creating homeostasis within, or balance, from head to toe. More and more people are reaching for CBD for natural relief.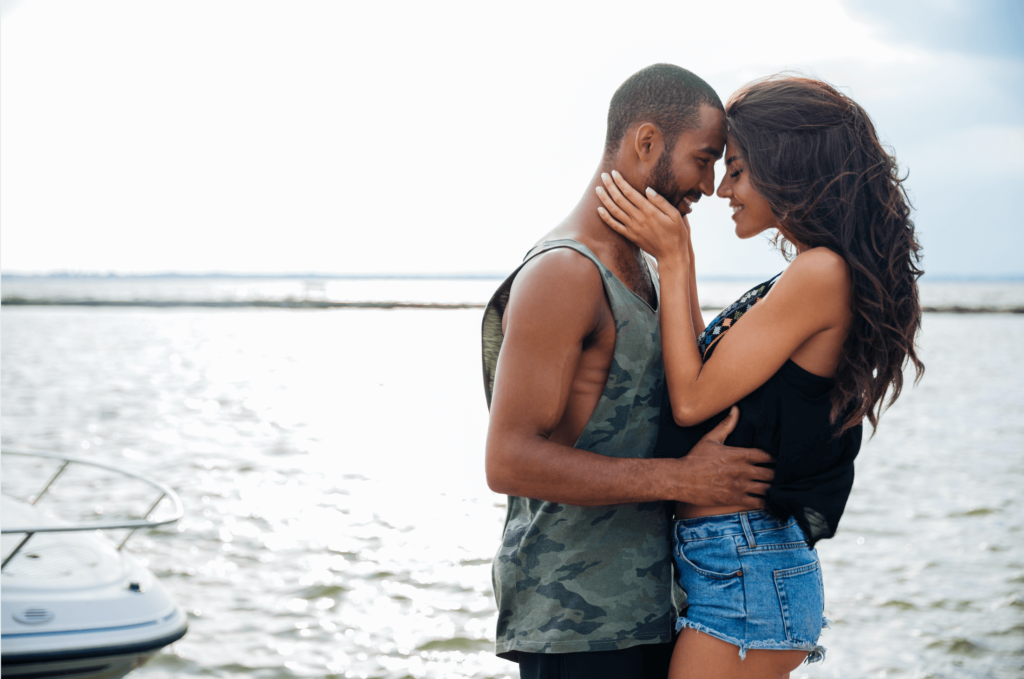 What makes CBD so safe and effective? As a healthcare provider and wellness advocate, I am always skeptical about fads or "magic formulas" that promise miraculous results. Still, I wanted to learn more . . .
I began to study the vast research on CBD. When I saw the immense interest that not only doctors and scientists, but even the U.S. Government was taking in this amazing compound, I became very excited about the potential.
I first put CBD to the test myself when I tried it to lower my eye pressures, with remarkable results. After ingesting 25-50 MG CBD daily for only one week, my eye pressures were significantly lowered. But what most impressed me were all the side benefits.
I felt relaxed and calmer, yet I was getting so much more done. Mentally, I began to feel completely focused and more creative. I was sleeping deeper, but needing less sleep and waking up, energized, ready to jump on my trampoline. No more morning fatigue or grogginess.
I discovered that what makes CBD and other Cannabinoids as effective as they are, is the newly discovered system in the human body that is critical to human health and survival: the Endo-Cannabinoid System.
The Endo-Cannabinoid System effects how we eat, sleep and think. In fact, it is considered by some scientists to be the most important human
physiological system when it comes to maintaining health. Endo-cannabinoids and their receptor cells are located throughout the body: in the organs, glands, tissues, immune cells and in the gut and the brain.
No matter what function they are performing, the main task of Endo-cannabinoids is always the same: to bring homeostasis. Their job is to maintain a stable internal environment in the body despite what's going on externally.
CBD actually mirrors the behavior of natural Endo-cannabinoids in the body.
This is why CBD seems to provide relief for so many conditions. CBD is able to link up with Endo-cannabinoid receptors that:
Ease stress and discomfort
Protect your body, brain and nerves
Support healthy blood sugar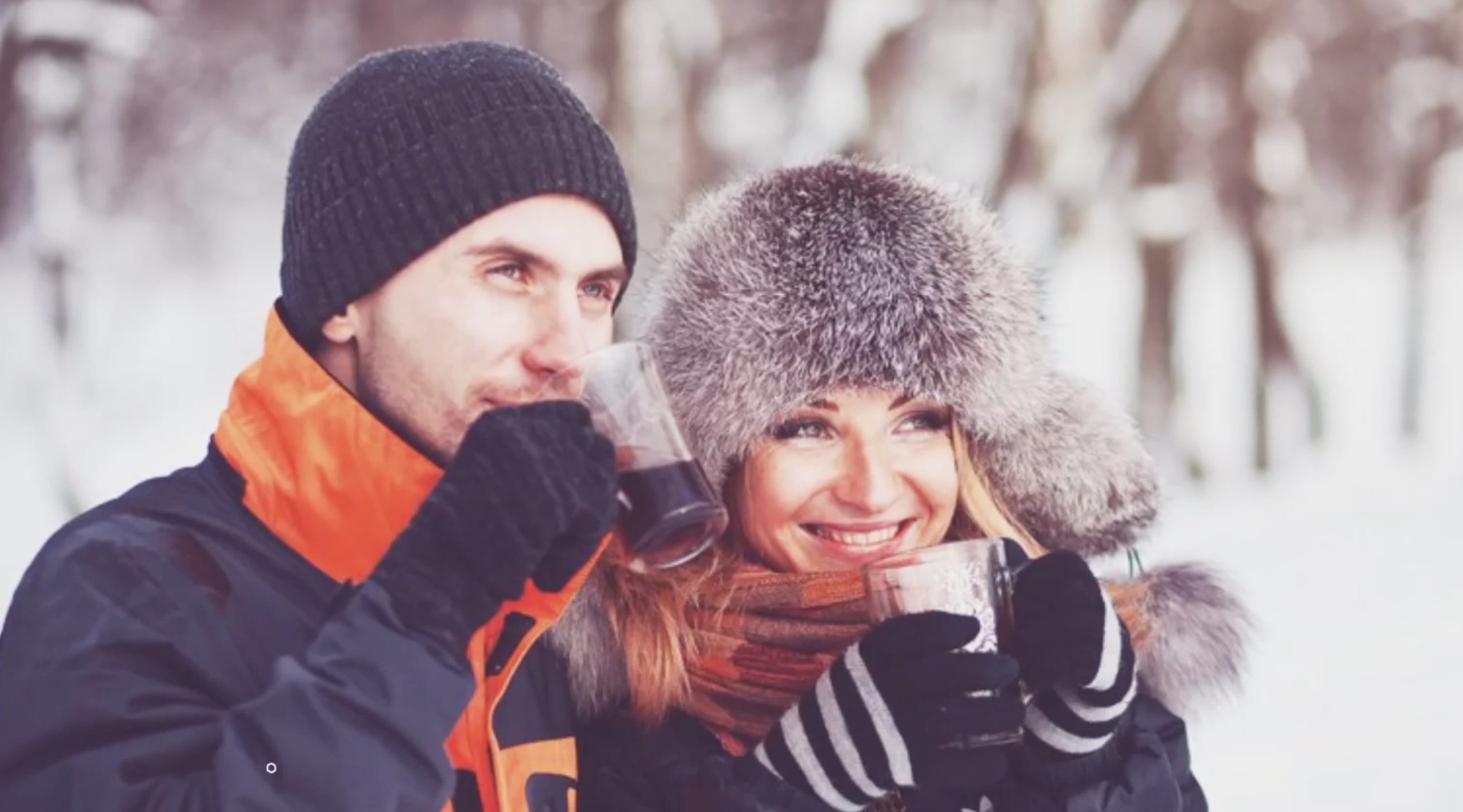 Rena's Organic® CBD is cultivated using a proprietary genetic variety of the Cannabis Plant Species to deliver the most potent CBD available. Our CBD is grown at an organic farm in the United States, using best farming practices. The CBD is then extracted using a Supercritical Co2 extraction process for the finest quality product.
Rena's Organic® CBD is Full Spectrum – meaning it contains all of Mother Nature's Cannabinoids, Terpenes, Anti-Oxidants and Chlorophyll. So you get the complete  benefits from the plants nutritional components.
Also, be a smart shopper! When comparing products, please check Milligrams of CBD (not just the amount of liquid in the bottle). There are a lot of really good marketers out there putting the word CBD front and center on their packaging. Please read the fine print. Many of these products contain only very low dosages of CBD, even though often, they are being sold at a high cost.
We guarantee that our CBD is USA grown, in Colorado, using the most rigorous organic farming practices, of the highest quality and potency, at the most reasonable price we can give to you, and still give you quality. I want as many people as possible to get to experience the benefits of authentic, therapeutic CBD.
Rena's Organic® CBD products are designed for anyone who wants to reduce discomfort, feel calmer, strengthen the immune system and increase a sense of well-being.
CBD 1500 MG. is our most potent oral CBD product and perfect if you are looking for a high dose of pure, authentic, pharmaceutical grade organic, 3rd party tested, USA grown, CBD.
We've worked hard to bring you the best quality CBD products available at the best pricing possible for such high quality ingredients. I feel confident that you are going to love them.
At the same time, I want you to be able to try the Rena's Organic® products, completely risk-free. If for any reason, you are not completely 100% ecstatically happy with your Rena's Organic® products, you can return them for a full refund, less shipping, within 30 days of your purchase date.
Just call our friendly U.S. Customer Service support team and we will get you that refund, easily, hassle-free.
That gives you one full free month to make sure that you're getting the results you want. It works for you or it's FREE.
Meet Rena Greenberg
Rena Greenberg, Celebrity Health & Wellness Speaker and Coach, has been helping people lose weight and get healthy for 30 years. Since 1990, her wellness programs have been reviewed and sponsored in 75 hospitals and 100+ corporations across America, including Disney and AT&T.
She is the best selling author of the Hay House book, The Right Weigh and The Craving Cure. Her success has been featured in over 150 TV and newspaper stories including on CNN, Good Morning America, ABC-TV Nightline, The Doctors Show, FOX News, NBC TV, Woman's World Magazine and her own show on PBS.
Rena has been featured on:

★★★★★

based on

9

reviews.
Overall rating:
★★★★★
"
I have amazing energy since I started taking Rena's Organic CBD. I'm doing the 1500 MG and it's great. I put about ½ dropperful under my tongue when I wake up and again in the evening. Let me tell you – it gives me a great boost in energy.
"
-
Scott W, Long Island, NY
★★★★★
"
I'm 72 years old and since I started taking this CBD, I feel about 20 years younger. I wouldn't have believed it!
"
-
Jeanine R, Scottsdale, Arizona
★★★★★
"
I started to take the CBD for my shoulder. I used the tincture with the cream and it makes an enormous difference. I'm back playing tennis again and feel fabulous. Thank you!
"
-
Ray D, San Diego, California
★★★★★
"
I definitely recommend your CBD. It works. I'm sleeping better and feel sharper mentally. My wife and I couldn't be happier with the results.
"
-
Jack Shumacher, Medford, New Jersey
★★★★★
"
I had heard about CBD from my daughter. I was so happy when I saw that Rena was offering this since I really trust her products. I've been taking the CBD 1500 for about two months now. It's the best thing I've ever done. Now I can get on the floor and play with my grandkids, no problem.
"
-
Lorna B, Cleveland, Ohio
★★★★★
"
I'm sleeping better and my muscles are definitely more relaxed.
"
-
Corey Linse, Macon, Georgia
★★★★★
"
I couldn't be happier with the results.
"
-
Leanne D, Winter Haven, Florida
★★★★★
"
I think it's helping my immune system. Everyone at work got sick last month except me. I'm definitely going to keep taking my CBD 1500. Thanks for making it available!
"
-
Nura Singer, Tempe, Arizona
★★★★★
"
I had looked at other CBD products, but I'm so glad you told me to check dosages. Yours is definitely the best value. There's just no comparison. I like the 1500 mg. dose because I know I'm going to sleep like a baby. One full dropper per day works like a charm. Thank you!
"
Helping Others
All Hands All Hearts: Smart Response

Rena's Organic donates a portion from every sale to All Hands All Hearts. All Hands All Hearts provides quick response and long-term aid to victims of natural disasters, such as floods, hurricanes, fires, tornadoes and earthquakes. A+ Rated by Charity Watch. 96% of our donations go straight to those in need.
★★★★★

based on

9

reviews.
Overall rating: