CBD is a powerful Cannabinoid that helps bring balance—or homeostasis—to your beloved pet. This makes your pet—not only healthier, but happier, calmer and more relaxed.
In fact, some of the early testing of CBD was done successfully on mice and animals, clearing the way for the discovery of the power within the Industrial Hemp plant.
Industrial Hemp is the legal name for CBD, not to be confused with Hemp, which is often just plain Hemp Seed Oil, with NO medicinal value.
Frequently Asked Questions
What are the ingredients?
300 mg. USDA Certified Organic CBD
Organic Coconut Oil (MCT)
What can I expect?
Our customers tell us that they notice a marked difference in their pet's behavior. Dogs who were afraid to travel are now calm and relaxed. Barking dogs were quieted.
Owners reported that their cats and dogs were calmer,  eating better and seemed happier. Some pet owners—especially those with older dogs and cats—told us that their pets seem to have much less discomfort.
The important thing when buying CBD for your beloved pet is quality and potency.
Quality CBD is expensive to produce properly. It's essential that an extraction method that preserves all the precious components of the plant is used.
At Rena's Organic, we use the best extraction method, which is no-pressure cold Sub-Zero extraction to maintain the integrity of the whole plants' cannabinoid and terpene compounds.
The other issue is that unless a product is third party tested, you don't really know how much CBD, if any, is even in it.
Beware of people just wanting to sell you Hemp for yourself or your pet—it may or may not even have CBD in it. Because the industry is still relatively new, there is little regulation. So please be an informed shopper!
All Rena's Organic CBD is third party tested for potency and purity.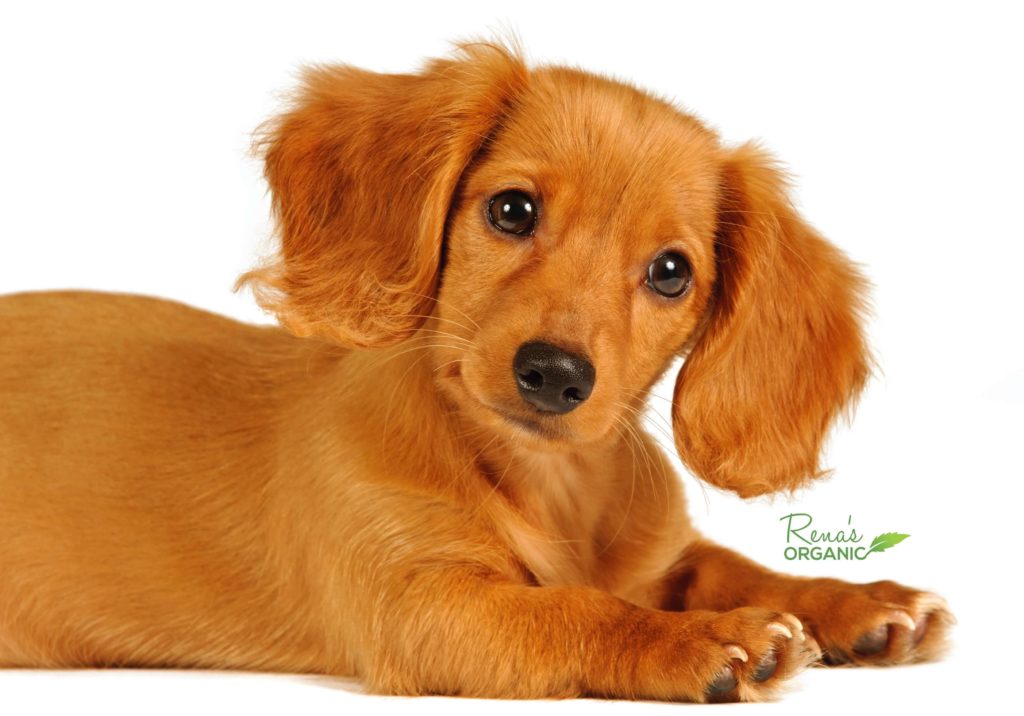 Rena's Organic CBD is safe, effective and potent.
The best CBD is grown in the clean-air state of Colorado. That's because Industrial Hemp is an absorbent plant that will drink up whatever is in the nearby soil and air.
That's why you want to make sure that the CBD you purchase is always organically grown under strict farming guidelines.
Make sure that you only buy USDA certified organic CBD—read your labels!
Also, animals are very sensitive. Make sure there are no chemicals, dyes, grain based filler or sweeteners of any kind in your pet's CBD formula. Some sweeteners are toxic to dogs, so be very careful.
You want to look for only the healthiest ingredients, not something cheap made overseas, where there has been no care or thought about the animal who will be using it.
Meet Rena Greenberg
Rena Greenberg, Celebrity Health & Wellness Speaker and Coach, has been helping people lose weight and get healthy for 30 years. Since 1990, her wellness programs have been reviewed and sponsored in 75 hospitals and 100+ corporations across America, including Disney and AT&T.
She is the best selling author of the Hay House book, The Right Weigh and The Craving Cure. Her success has been featured in over 150 TV and newspaper stories including on CNN, Good Morning America, ABC-TV Nightline, The Doctors Show, FOX News, NBC TV, Woman's World Magazine and her own show on PBS.
Rena has been featured on:

★★★★★

based on

9

reviews.
Overall rating:
★★★★★
"
This is the best pet product I've found anywhere. It really worked for both our cat and our 2 dogs.
"
-
Fran N, Philadelphia, Pennsylvania
★★★★★
"
This product is great for our cat who always got nervous when we were about to travel. The CBD calmed her down like nothing else has.
"
-
Mary Ann L, Voorhees, New Jersey
★★★★★
"
Our little poodle would get so freaked out when it was time for her haircut. Now, we give her a few drops of the CBD oil, and she calms right down. Great product.
"
★★★★★
"
My vet recommended I try the CBD for our 75 pound Lab who was suffering. It took about a week, but giving him 14 drops two times a day I can really see the difference already. Thank you!
"
-
Elizabeth Kent. Athens, Georgia
★★★★★
"
Our vet suggested we try this. He said it could only help. I'm so glad we did. Lucky just seems to have more energy now. This is a real life saver for an older mutt – thank you!
"
-
Francie K, Ashland, Oregon
★★★★☆
"
He's not as nervous anymore. Much calmer. It really works!
"
★★★★★
"
This has been great for our Great Dane. He is not sluggish anymore like he used to be. He's back to his old self.
"
-
Bonnie P, Raleigh, North Carolina
★★★★★
"
Our cat had all but stopped eating. It was awful. After giving her Rena's Organic CBD, just a couple drops twice a day, she put on 2 pounds within less than a week. This stuff really works!
"
-
Winnie R, Salt Lake City, Utah
★★★★★
"
The CBD has made such a difference for our Bichon, especially as she's getting older. She seems to be so much happier. This is so much better than the product we were giving her before.
"
Helping Others
All Hands All Hearts: Smart Response
Rena's Organic donates a portion from every sale to All Hands All Hearts. All Hands All Hearts provides quick response and long-term aid to victims of natural disasters, such as floods, hurricanes, fires, tornadoes and earthquakes. A+ Rated by Charity Watch. 96% of our donations go straight to those in need.