CBD has been touted as a "miracle treatment" for all kinds of health conditions, including skin problems.
As more consumers turn to all-natural skincare solutions to limit their exposure to harsh chemicals, CBD skincare products have gained wide popularity.
Let's take a look at how CBD can help with skin problems:
Acne Control
Acne occurs due to inflammation in the body that's caused by poor diet, high stress levels, or hormonal imbalances. Acne can be managed with a combination of oral medication and applying topicals to soothe the skin. This is where CBD works its magic.
CBD's anti-inflammatory properties allow it to soothe the skin and treat acne. Many acne topicals can be overly drying, but because CBD is often paired with a carrier oil, it heals the skin without dehydrating it.
In addition to reducing inflammation, CBD has also been shown to decrease the production of sebum. Our body produces more sebum when it intuits that the skin is overly dry, which is why using harsh cleansers to treat oiliness can be counterproductive.
CBD helps balance the skin's oil production, to prevent excess sebum from clogging the skin's pores and causing acne.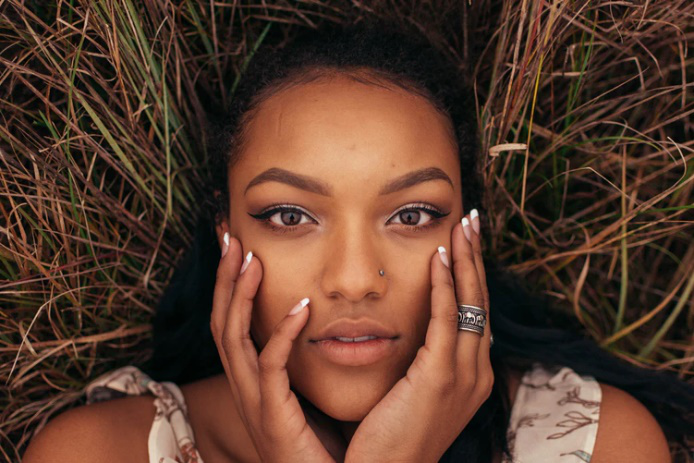 Anti-Aging Properties
Most plant-based products, like CBD, have antioxidant properties that help rid the body of harmful toxins. CBD's antioxidants can help reverse the damage caused by free radicals.
CBD skin topicals can help reduce the appearance of fine lines and wrinkles, while providing a healthy glow to those struggling with redness and dull skin.
Soothes Sensitive Skin
People who have sensitive skin have a hard time finding products that don't cause irritation.
Natural products like CBD are a lot gentler on the skin then synthetic topicals. CBD has natural soothing properties that alleviate irritation, itchiness, and redness.
CBD can also be used to soothe skin that reacts badly to environmental stressors like pollution, sunburn, dry wind, etc.
Where Can I Get the Best CBD for Skincare?
To use CBD on the skin, you need to find the best product.
Here are some things you need to keep in mind when you go shopping for CBD oil.
The ingredients list should state "cannabidiol" as an ingredient, as opposed to other terms that aren't approved by INCI.
The amount of cannabidiol should be stated in milligrams to prove that it has a sufficient amount of CBD.
CBD products that have been certified by a third party rate better on purity and will be more effective.
CBD oil should come in dark bottles that protect the contents of the bottle from air and light.
Look for terms like "full-spectrum" and "broad spectrum" on the packaging; they indicate the amount of THC and other substances from the hemp plant that may be found in the bottle.
Full-spectrum means that allthe substances in the hemp plant can be found in the product. Broad spectrum products don't contain detectable amounts of THC.
Rena's Organic CBD Products for Skin
Rena's Organic offers CBD anti-aging cream and high potency CBD tinctures that can soothe the skin and reduce inflammation to reveal softer, supple skin with a healthy glow.
Check out our CBD products online and place your order.