Cannabis consumption has increased exponentially in the past few years. With more studies being conducted all the time, people are discovering many additional benefits of CBD, such as pain management, reducing inflammation, and preventing anxiety and depression. As the CBD craze continues to grow, people are finding new ways to enhance their CBD experience to get the most out of their CBD products. New CBD products are also being introduced every day to encourage more people to try and experience the beneficial properties of CBD, such as CBD creams, CBD lotions, CBD tinctures, and CBD food Supplements to name a few!
If you are a regular cannabis user and you are getting bored with the same old routine of consuming CBD oil, there are some ways you can enhance the experience. Here are our top tips for taking your CBD experience up a notch!
Infuse it with your food
The CBD foods industry is expected to generate $3 billion by the year 2021. It is one of the most common and popular ways of enhancing the CBD experience. CBD infused foods were also one of the hottest restaurant trends last year as many chefs introduced delicious menu items that were made with CBD oil to give their customers the ultimate food experience. You can either try CBD edibles or experiment with different recipes and add CBD oil to them. You can even add a few drops of CBD oil to your morning coffee for an extra kick!
Mix It Up!
An easy way to enhance your CBD experience is by trying new products. Add a variety to your CBD collection and make it fun and unique by trying different flavors and types of CBD products such as CBD superfoods and CBD ciders. This will help you find the CBD product that you like the most and help you enjoy more benefits of CBD oils.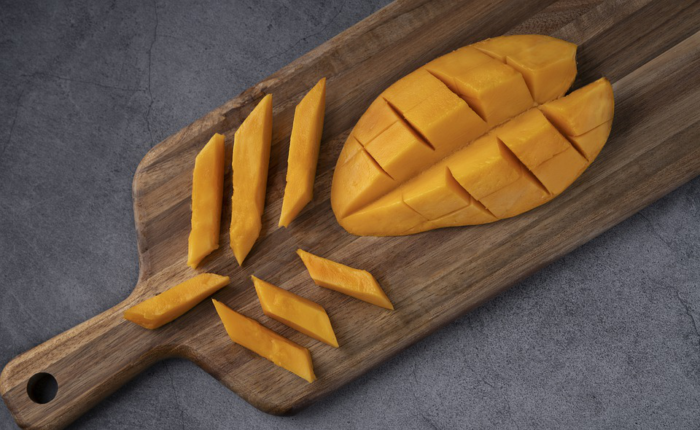 Pair it with a mango
According to CBD experts, cannabis and mangoes are a match made in heaven. The mango fruit contains myrcene, which gives it its unique citrusy fragrance. The myrcene interacts with different cannabinoids in the CBD oil and enhances their effects by helping them enter the bloodstream immediately. So, the next time you plan on taking your CBD oil, just eat a mango a couple of hours before for a unique experience!
Get Quality CBD Products from Better Results from Rena's Organics
Rena's Organic is one of the top pioneering companies offering cutting edge CBD organic concentrates made with full-spectrum CBD bursting with powerful cannabinoid herbs. We use 100% original CBD oil in all our CBD products which allows them to retain maximum healing properties while ensuring the best experience for our clients!
Try some of our unique CDB products from our exclusive range for a one-of-a-kind experience, such as CBD Slender Cider, CBD super ciders, CBD pain relief creams, CBD superfood, CBD organic tincture, and more!
Book a consultation to speak to our CBD experts or Rena herself and find out how to best incorporate CBD into your daily life!
Note: The effectiveness of CBD varies from person to person. We suggest you consult your physician before using CBD.
Applying and Using CBD Cream
CBD users can now pick from a variety of products including capsules, vapes and CBD cream. In fact, CBD cream 1000 mg is growing in popularity as it has a host of antioxidant properties which are helpful in fighting the visible signs of aging. In addition to beauty products, there are several other CBD products marketed towards athletes such as a CBD pain cream. Below is information for how to correctly apply a CBD cream 1000 mg and find the required dose.
Finding the Right Dosage of CBD Cream – When consuming CBD orally, users may be concerned about how much of the product they are ingesting. However, topical CBD is more localized and specific, so the specific dosage is not so worrisome. When using CBD creams, you can use the same amounts that you would with any other type of lotion or cream. To avoid wasting product, focus on applying CBD cream 1000 mg to common problem areas such as elbows, knees and other joints. You can also apply the CBD cream 1000 mg to the feet, face, as well as the neck and shoulder areas. When using CBD pain relief cream, dosing may be more precise. Many products will tell users how much CBD is contained in each pump so that you can measure out an accurate dose. It may be helpful to apply a small amount to an area and wait for 1 hour to see if you can feel the effects. If you don't experience any relief, you can apply more. Even the most effective CBD creams will require that you reapply every 3-4 hours. Always make sure that you wash your hands and the area that you are applying the CBD cream to.
Rena's Organics carries only the highest quality CBD cream 1000mg on the market that can help moisturize the skin and promote healing. Rena's Organics CBD creams quickly absorb into the skin to reduce inflammation and improve skin health.