A report published by the National Institute of Drug Abuse found that Americans consumed 75% of global prescriptive drugs. As staggering as the number is, it isn't surprising; it's known the country is overmedicated and struggling with an opioid epidemic.
Around 55% of people in the US take prescription drugs regularly, and more than half of them have multiple healthcare providers, making them more susceptible to issues with pharmaceuticals.
Ever since CBD was federally legalized and studies continue to show that it can assist people coping with a wide range of illnesses, people are wondering if it can be used as an alternative to conventional OTC and prescription drugs.
A new report shows that many patients feel CBD is better than Big Pharma. According to the report, patients claimed that CBD was more effective at helping their symptoms than OTC medication and prescriptive drugs.
Let's take a closer look at the reasons they provided:
Fewer Side-Effects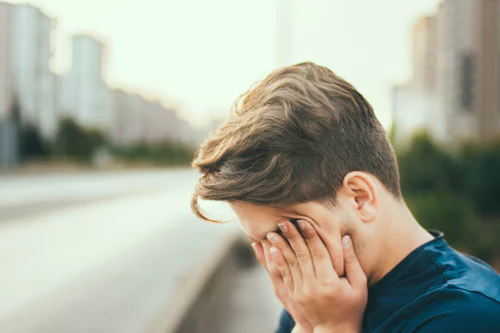 It's no secret that pharmaceutical drugs can have numerous side-effects. While some symptoms are mild and go unnoticed, others can be worse than the ailment itself.
Antibiotics are known to cause digestive issues because they attack the good bacteria in the gut too. Other drugs, like Celebrex, which reduces inflammation in the body can cause serious side-effects, including a heart attack, stroke, bleeding in the intestine, nausea, pain, slurred speech and more.
With so many serious side-effects, should patients be prescribed Celebrex at all?
Unlike conventional medication, CBD has little to no side-effects. In worst-case scenarios, CBD may cause irritability, nausea, and fatigue, but that's it. It won't cause any serious side-effects that will worsen your health in any way.
Patients will receive the same benefits as conventional medication but without any of the dangerous adverse-effects when using CBD.
It's More Cost-Effective
OTC medication and prescriptive drugs are more expensive in the US than in most countries in the world. Reports show that Americans spend around $1,200 on prescriptive drugs every year.
An annual supply of Celebrex will cost around $2436, while a yearly supply of 1500mg CBD oil tinctures will $960—that's a difference of $1,476.
CBD is significantly cheaper than OTC medication and prescriptive drugs, making them the more convenient option for patients.
If you suffer from chronic health conditions and don't want to spend money on conventional medication, give CBD a try.
Rena's Organic sells a range of full-spectrum CBD products including CBD oil tinctures of various strengths (300mg, 600mg, 1500mg), CBD Superfood, CBD anti-aging and pain relief creams.
Check out products and place your order today.