Who wouldn't kill for youthful, supple skin, free of wrinkles, lines, damage, and discoloration? To have flawless skin, a healthy complexion and tighter face is only a dream for most women. But what if we told you that it were attainable?
CBD has a lot of benefits for our skin. It's a powerful neuroprotective antioxidant that can combat free-radicals—A.K.A. the things that cause skin-damage and aging. CBD can also soothe the skin soothe and assist in improving your skin's appearance.
Research indicates that CBD's properties are behind its incredible results; this is because inflammation can effect the skin's own ability to heal, regenerate and renew itself which is important in conditions like psoriasis, eczema and acne—especially cystic acne.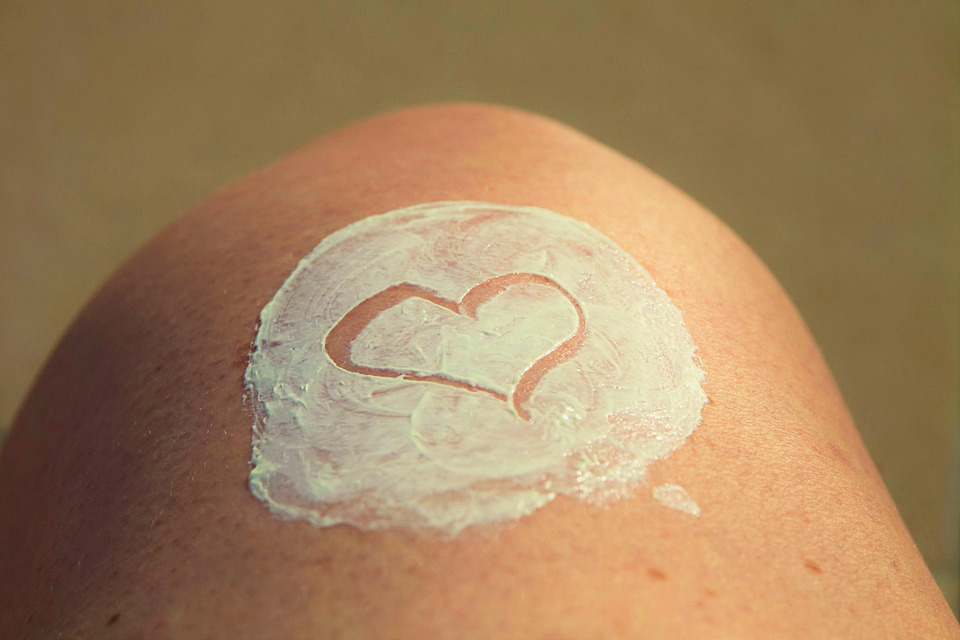 CBD hasn't just crept into healthy living and medicinal practice, it's exploded in the beauty world too with websites such as Marie Claire and Glamor trying out various products for skincare AND makeup to reap benefits.
CBD is an expensive ingredient and if you're considering investing in skincare—also an expensive industry—you need to watch out for companies that may not offer products of the highest integrity. It's also important to know where the CBD is sourced from and how. If it follows regulations set by the law, you're good to go and know your product is reliable.
Rena's Organic prides itself in the quality of its CBD products. Our CBD anti-aging cream is easily one of our most popular products because it's so versatile and effective. It's loaded with plant-based antioxidants with a 1000 MG concentration of CBD. With regular use, your skin will feel as new as ever because it will be repaired from the outside in.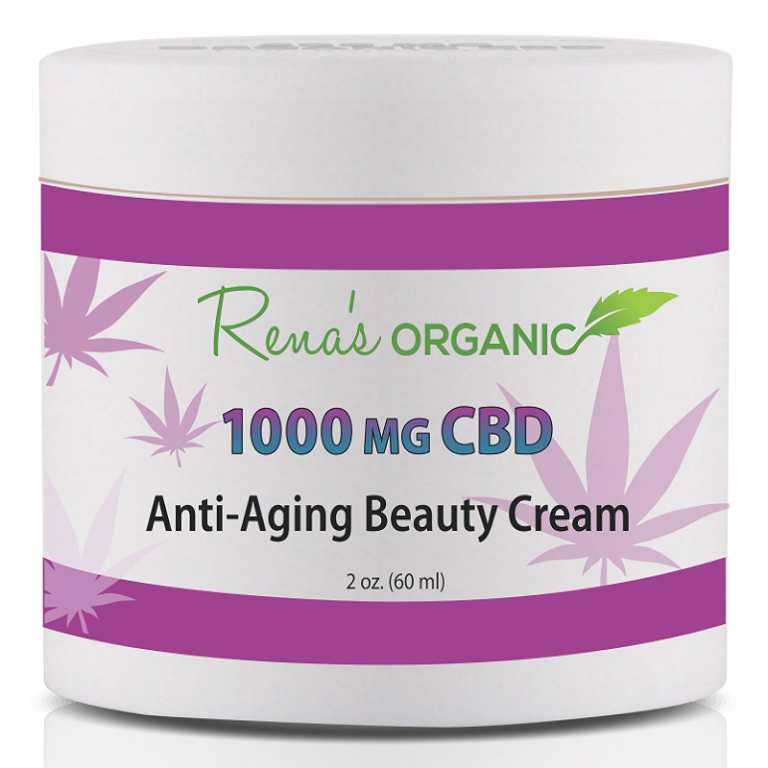 Our CBD anti-aging cream hydrates, nourishes and smooths your skin for maximum improvement. Since we're so particular about where our CBD comes from, how refined and pure it is, you can rest assured that you will only receive the best you can buy. The formula contains full spectrum 1000 MG CBD with the highest possible potency, along with aloe vera, cinnamon and blood orange essential oil, omega-3 rich coconut oil, olive oil, vitamin E – all of which are amazing for your skin. It's suited to all skin types including sensitive skin and can be used on any part of your body. Like we said, anti-aging isn't the only thing this cream is good for. It also has profound healing properties. Have fun and feel young again!