Did you know that you can easily help to balance your body and experience more energy throughout the day, while losing weight, by simply adding a few common herbs to your diet?
These common, yet powerful, herbs can help to increase your metabolism, reduce sugar cravings and aid in eliminating any food cravings you may be struggling with.  By simply adding these nutrients, your body can get a jump start on weight loss naturally, without feeling deprived.
While it's very easy and effective to add spices to your food when cooking,  maximum absorption is essential to experience the full therapeutic benefits of these herbs. That's why we combine the following herbs, along with an additional 9 beneficial herbs, in a base of Raw, Organic Apple Cider Vinegar in our weight loss formula: Slender Cider.
Melt Fat Food #1: Cayenne Pepper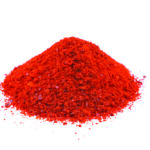 Cayenne pepper or capsicum has been used medicinally for centuries to help increase body temperature or what is commonly termed thermogenesis. Studies on cayenne pepper also indicate that it can help engage your fat cells to be used for energy while at the same time decreasing your appetite. These therapeutic benefits make cayenne a great weight loss supplement.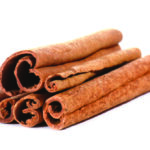 Melt Fat Food #2: Cinnamon
Cinnamon has properties that help those with insulin resistance. Many people take it to control their blood sugar metabolism. Cinnamon also contains volatile oil in the cinnamon bark which may help the body to process food by breaking down fats during digestion.
Melt Fat Food #3: Ginger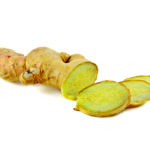 Ginger is a known metabolic activator and has been thought to increase metabolism by as much as twenty percent. Ginger is also known as an effective appetite suppressant. Ginger can also help improve digestion and even soothe an upset stomach.
The only way to lose weight in the long run is to eat less and exercise more, but medicinal herbs can be a powerful tool to help cut cravings, eliminate excess hunger, energize and improve digestion and metabolism.  Herbs in a base of organic apple cider vinegar, as in Slender Cider can speed up the process and give you just the nutritional support your body needs.
To Your Health & Happiness,
Rena