CBD Relief Cream for Muscle & Joint
You can use CBD for a lot of different reasons. In fact, people rely on its properties daily for support and enhanced wellness. But have you ever seen people talking about turning to CBD for relief from discomfort? There are certain products — like CBD creams — that are made specifically for this reason. Today, we're focusing wholly on CBD cream for discomfort, its benefits and so much more.
Understanding CBD Cream 
Compared to other CBD products on the market, CBD creams are unlike any other. These are products that companies infuse with hemp-derived CBD oil to create an infused, beneficial cream. When you choose to use cream, cannabinoids have a chance to work on targeted areas and bring more concentrated relief.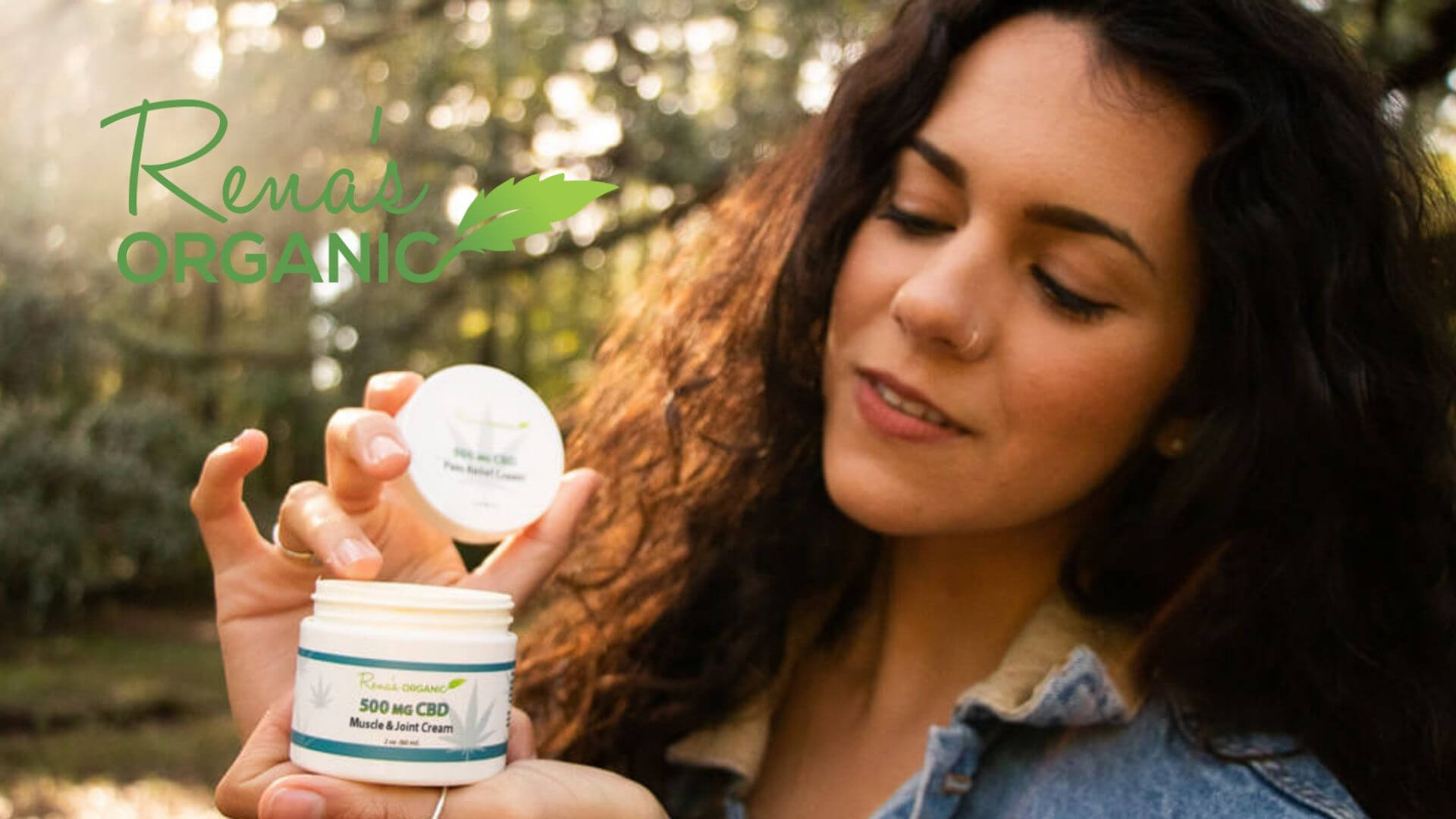 What is CBD Relief Cream for Muscles & Joints?
CBD cream for relief is slightly different from regular ol' CBD cream. As you can probably tell, CBD relief cream focuses specifically on helping your muscles and joints feel their best. Many people find it helpful for post-workout recovery, deep-seated discomfort, and more.
Essentially, this type of infused lotion can act like the support you need to finally feel (and move) like yourself again. If you're someone who works out often but hates the soreness that comes afterward, CBD cream can be a great option to make post-workout soreness less of a burden.
Anybody can reap the benefits of CBD relief cream. These types of products are perfect for those who have never tried CBD before, as well as those who have used it their whole lives. 
The Benefits of Using CBD Relief Creams
CBD relief creams have countless benefits. Each person will find different uses out of their relieving CBD creams, making every experience unique. However, besides general relief, there are a few expected benefits of using infused lotions like ours at Rena's Organic
Portable
CBD creams for relief from discomfort are lovely because you can take them with you practically anywhere you go. A lot of us struggle with flare-ups, making going places difficult. After all, we don't know when and where we're going to start hurting. Thus, having some CBD relief cream on you can give you a sense of relief and support, knowing you have an option in case some discomfort breaks out.
For those of you who spend a lot of time at the gym, you can easily fit a jar of CBD cream for relief right in your gym bag, purse, or backpack. This way, you can pull your cream out either before or after your workout, giving your muscles the support they need before/after some strenuous exercise. It may help your muscles feel just a bit less intense.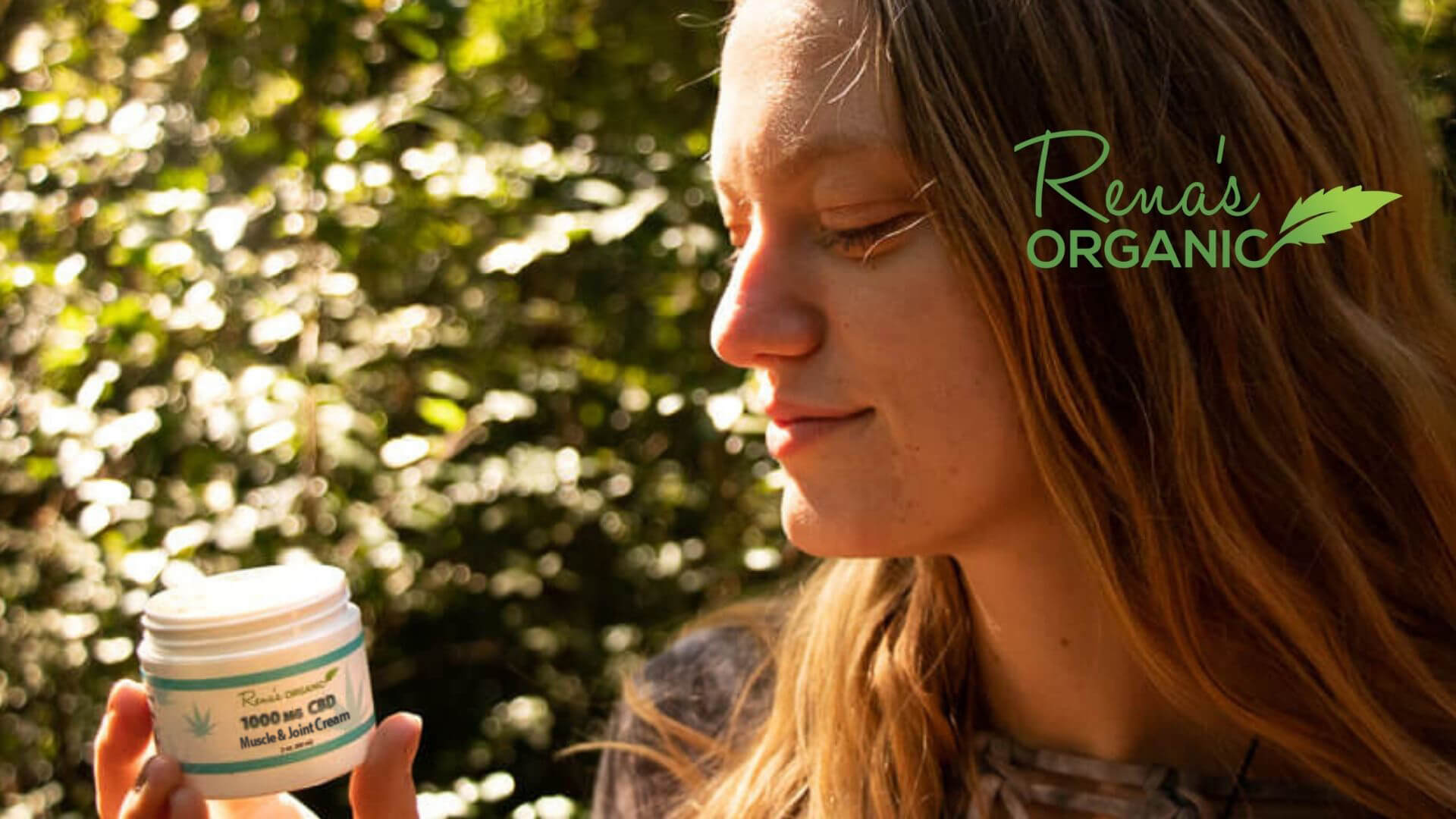 It may not be a bad idea to keep a bit of CBD cream in places you frequent the most. This is helpful in case of times of flare-ups or emergencies. As long as these areas are kept somewhat cool and dark, you shouldn't have any issue bringing your CBD muscle and joint relief cream with you.
Organic, Quick Solution
In this day and age, many of us are searching for organic, natural solutions versus manufactured ones. Finding products that have natural base formulas like hemp-derived CBD can be a breath of fresh air during this time of chemical-based products. Having these natural ingredients can be fantastic for those looking for something to provide relief. 
Instead of turning to a lotion or cream that's full of ingredients you've never heard of, why not rely on something more natural? Rena's Organic CBD cream for relief contains ingredients like organic aloe vera juice, meadowfoam seed oil, and chamomile. These ingredients all come straight from Mother Nature herself, helping you take a sigh of relief as you reach for it.
Full-Spectrum CBD Relief Cream vs. Broad-Spectrum
Here at Rena's Organic, we use a wonderful full-spectrum hemp blend for our CBD relief creams. But, why is that? We'll explain.
In the cannabis community, researchers are finding that full-spectrum blends appear to be most efficacious. This is because of something called the entourage effect: a theory that all of cannabis's components work best when they're all working together. Basically, if you have CBD alongside THC, minor cannabinoids, and terpenes, the CBD is going to work better than if it was just on its own. And that's precisely what happens in full-spectrum CBD products.
Full-spectrum extracts get their name from having full-plant compounds: CBD, trace amounts of THC, minor cannabinoids, and terpenes. Thus, these blends embrace the entourage effect and help provide the most all-encompassing result possible. It's for this reason — and more — that we choose to use full-spectrum CBD blends in our CBD cream for relief.
On the flip side, we also have broad-spectrum extracts. Broad-spectrum extracts also embrace the entourage effect, but not as strongly as full-spectrum CBD does. That is because broad-spectrum is entirely THC-free. So, if you're someone who actively avoids THC products, then broad-spectrum blends are a good choice. While we have broad-spectrum products in our store, we choose to use full-spectrum explicitly for our creams as the minuscule amounts of THC are even less significant in a cream!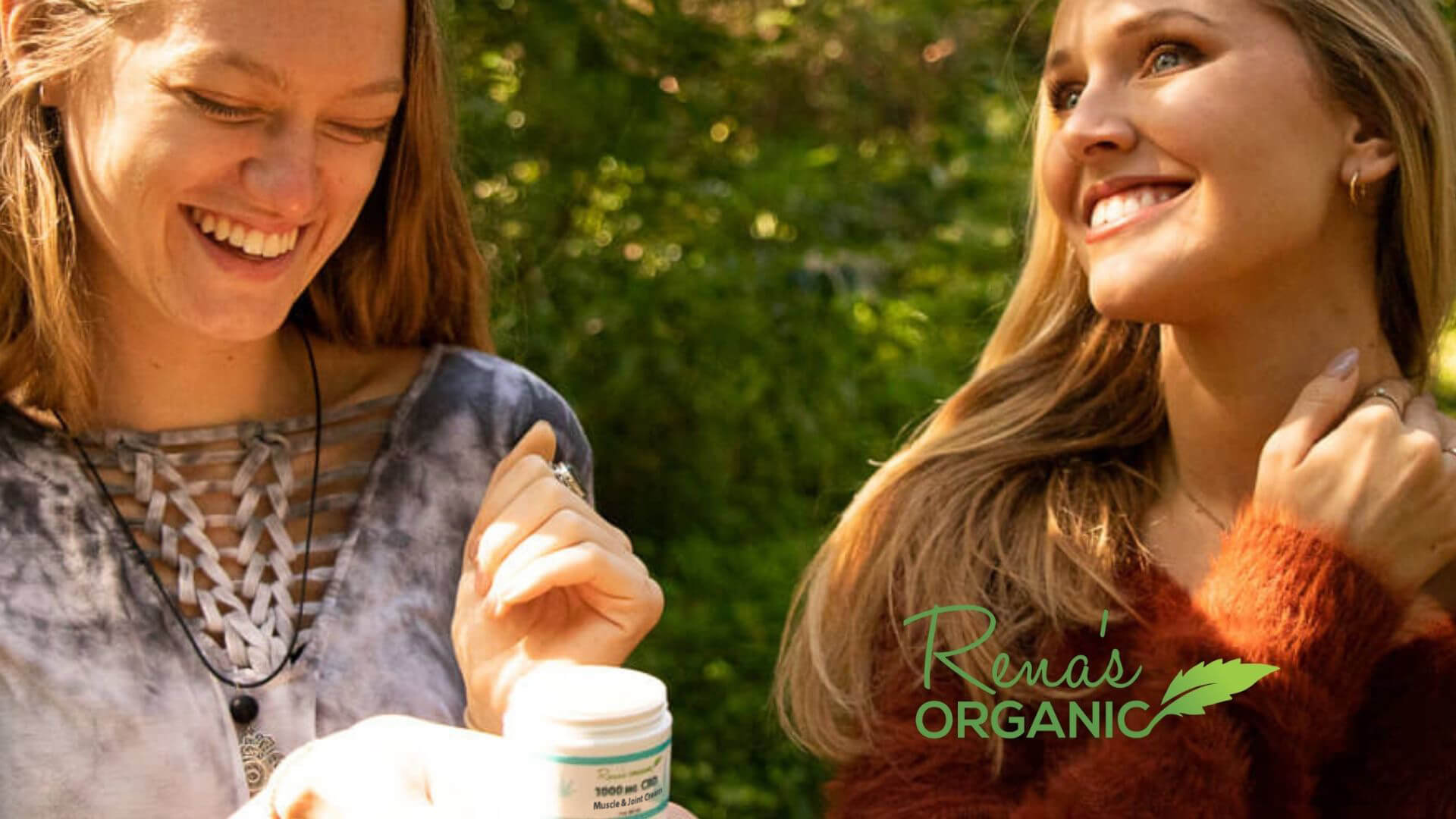 Is CBD Legal?
You may be thinking, "All of this sounds great but, is CBD legal?" According to the 2018 Farm Bill, farmers can legally grow, cultivate, and produce hemp and hemp-derived products for companies to sell. So, as long as your CBD product comes from hemp and does not contain more than 0.3% THC, it is totally legal to possess. If your CBD product has more than 0.3%, the US considers it marijuana, and it is no longer permitted. 
Keep in mind that you'll find both hemp-derived and marijuana-derived CBD in the US. However, only people with medical marijuana cards or those who are of age and live in a recreationally legal state have access to marijuana-derived CBD products.
Even though CBD is legal federally, some states have harsher restrictions on the substance than others. Because of this, you want to make sure that you're familiar with the CBD laws in your area and can buy products with complete confidence. Of course, all of our products abide by the 2018 Farm Bill regulations, and you can check out our third-party lab-test results to double-check. 
It's very rewarding at Rena's Organic to hear our customers tell us that our products work better than the ones they have bought at the dispensary with their medical marijuana cards!
Where to Buy the Best CBD Cream
Now that we've talked all about it, it's time to discuss where to buy the best CBD cream on the market — we know you're wondering! Thankfully, you're already here! At Rena's Organic, you can find some of the highest quality CBD creams for relief available. We use top-shelf ingredients and US-sourced hemp extract to give you the most effective, beneficial CBD experience possible. 
Rena's Organic offers a large selection of the best CBD cream for you and your loved ones. You can find both CBD for relief and CBD for beauty, depending on what you need most. You'll also come across different strength varieties in case you need something a bit stronger than someone else. Feel free to check out our third-party lab-test results to see for yourself just how pure these infused creams can be. 
We understand that, right now, the CBD market is flooded with subpar CBD creams that don't provide the relief you need. But, Rena's Organic strives to stand out from the rest. Not only are our products high-quality, but we use carefully selected ingredients to ensure you get the most out of your cream. After all, we strongly believe in the benefits of cannabidiol, and we want you to experience those benefits, too. Because of the research we do and our unique manufacturing and extraction process, we know we produce the best CBD cream for relief on the market. 
Rena's Organic CBD Relief Cream
If it's time for you to try some CBD relief cream for yourself, Rena's Organic couldn't be happier to help you out. Once you place an order, we'll make sure we ship and process your order either the same day or within 72-hour of purchasing (depending on the day of the week). Then, your products will show up safe and sound right at your doorstep, ready for you to use and enjoy. You'll get free shipping on any order over $100 as a thank you for ordering from our CBD business.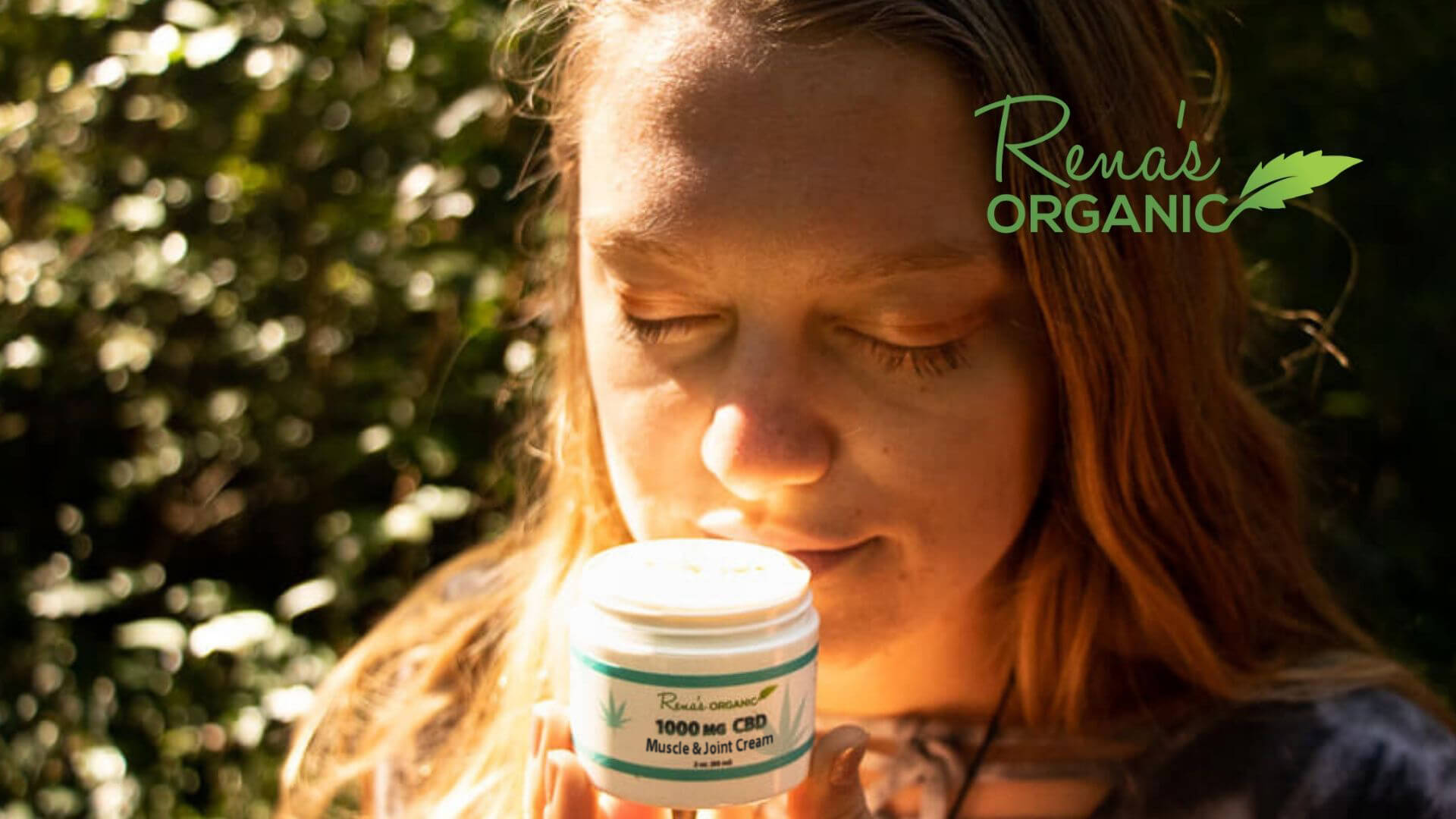 Experience the potential benefits behind CBD cream for relief and pick out the perfect CBD cream for you from Rena's Organic website. After trying one of our infused creams, we guarantee that you'll never go back to using just any old cream. 
Start shopping today and give your muscles and joints the relief they need with our CBD cream for joint relief. 
What is CBD Relief Cream?
Cannabidiol or CBD is one of many compounds derived from the hemp plant. Creams infused with the compound are increasingly being used for relief in both humans and pets alike. Rena's Organic CBD Cream for Relief is being proven to be a powerful and effective solution. Plant-based and natural, our high-quality CBD relief cream has an incredible, unheard of 1000 MG. of pure, authentic, organically grown CBD.
How quickly does CBD Relief Cream work?
CBD creams can be fast-acting and helpful if you use it soon enough. Many people will feel the effects within minutes, but others may take up to half an hour to feel the effects of CBD cream for relief.
Where can I buy CBD Relief Cream near me?
Rena's Organic CBD Cream for Relief is available to buy online on the Rena Wellness website. Our CBD Creams for Relief is 100% natural and safe!