Product Description
Now that the FDA has lifted their ban on this powerful plant compound, the issue is, where do you get authentic excellent quality, potent CBD that you can trust?
How do you know you're getting true INDUSTRIAL HEMP (CBD) and not just plain old, Hemp Seed Oil, with no medicinal value? CBD Super Cider® contains only potent, safe and effective CBD. I developed CBD Super Cider® as a premium herbal cannabinoid concentrate with the highest quality, organic, full spectrum, medical grade CBD. Our CBD is third party tested.
Every batch is independently analyzed for strength and potency—grown just for Rena's Organic®, in the great state of Colorado. In addition to organic CBD, CBD Super Cider® is blended with a therapeutic herbal formula consisting of 7 powerful cannabinoid herbs added to a base of organic apple cider vinegar, infused with therapeutic essential oils and pure, organic cherry concentrate.
CBD Super Cider® is blended and manufactured in rural Oregon, in a state of the art, certified GMP, organic, facility.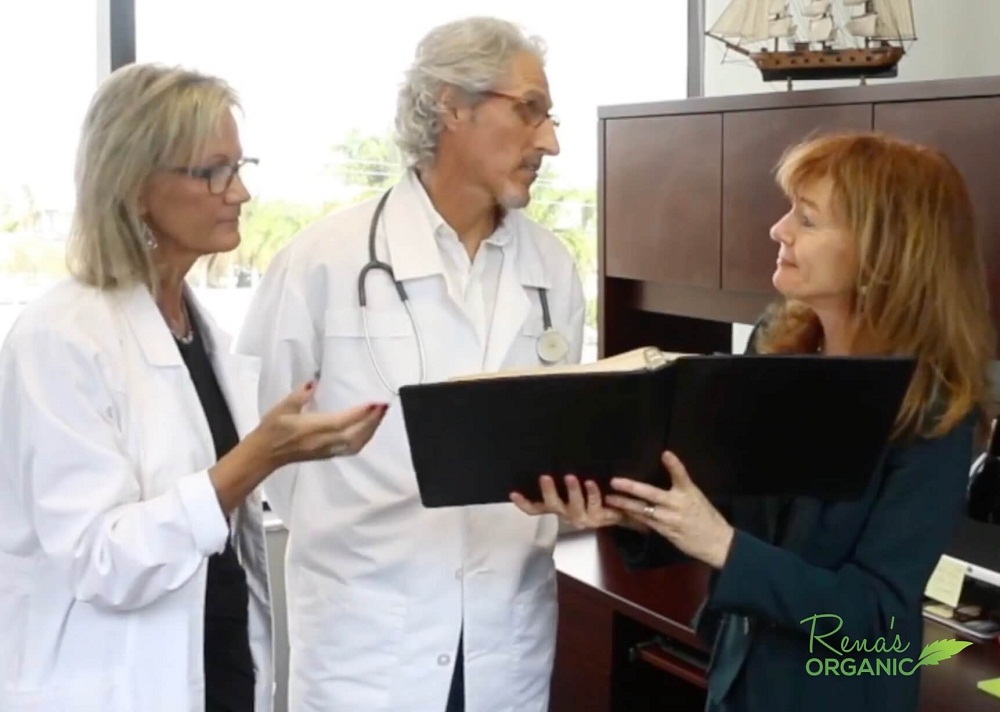 See what our customers are saying. . .
This cutting edge formula helps to reduce fatigue and ease the discomfort. The powerful Cannabinoids in CBD Super Cider assist in increasing your natural energy for long-lasting stamina and vitality.
We use the highest quality CBD available in the marketplace, extracted with a unique patented multi-phase process. This insures that you are getting the full spectrum of antioxidants, phytochemicals, cannabinoids, terpenes and polyphenols in the plant.
The unique combination of ingredients in this formula, including organic apple cider vinegar and healing essential oils, help to stabilize blood sugar, reduce nervousness, alkalize, energize and bring healthy balance to the body.
How many bottles should I order?
Most people order 3 bottles to start with. This way you can take full advantage of the incredible savings. CBD Super Cider is one of our best sellers and a lot of our customers go ahead and order the 6-bottle package to share with friends and family. You are certainly welcome to try one bottle and experience all the benefits before ordering more.
How safe is CBD Super Cider?
100% safe. All the ingredients in CBD Super Cider are organic, non-GMO, and completely natural and safe. Each ingredient is independently analyzed and tested for purity and quality, at an independent 3rd party facility. Scientific research confirms that CBD is completely safe and has no toxic indications even in large doses. We believe that it's always a good idea for you to check with your doctor prior to making any changes in diet or lifestyle that may impact your health.
How much CBD Super Cider should I take?
Each person needs to find the dose that's best for them. Though the dose on the label is listed as one tablespoon one or two times per day, because it's so potent, some people like to start out with just a teaspoon.
Most of our customers absolutely love the taste of CBD Super Cider and like to take it straight up, like a shot. You can also mix CBD Super Cider with water, if you prefer. The benefits add up, so it's best to take either a few teaspoons or tablespoons of this delicious herbal remedy, daily.
Does CBD Super Cider taste good?
Yes! It's absolutely delicious. The rich taste of organic cherry concentrate, grown in the beautiful farmland of Washington State, gives CBD Super Cider it's robust flavor. The best part is that while you are enjoying the delicious, fresh, pure taste, you can rest assured knowing there are absolutely no "flavors," no toxic chemicals, no fillers, no sugar, no alcohol and no artificial or addictive sweeteners in CBD Super Cider. CBD Super Cider is a nutritious, organic healthy Elixir, loaded with therapeutic herbs and powerful Cannabinoids.
How much CBD is in each bottle?
Each bottle of CBD Super Cider is filled with a generous 400 mg. of organic, full spectrum CBD. Every serving (one tablespoon) contains 25 mg of Cannabidiol (CBD). In addition to the CBD, CBD Super Cider is loaded with 7 other powerful Cannabinoids, creating a synergistically powerful health-promoting formula.
How soon can I expect to see results?
Right away. Many of our customers tell us that they experience immediate results. After the very first sip of CBD Super Cider, people often say they feel better—more uplifted and energized. The best results, however, are cumulative.
While taking CBD Super Cider daily, you may notice that you feel more rested, more creative and aches may disappear. You may sleep better, have fewer food cravings, feel happier and less anxious. You may notice that you have more stamina, more vitality and sustained energy. These are some of the many benefits our customers report.
What if it doesn't work for me?
I've had the privilege of teaching health and wellness in over 75 hospitals, for the last 30 years. I understand that everyone's body reacts differently, even to the same ingredient. I want you to be completely happy and that's why I am offering you a chance to try CBD Super Cider 100% risk free, with my 30-day money back guarantee. If you are not completely happy with your results, for any reason, it's free (less the cost of shipping). Just call our USA based customer service and we'll get that taken care of for you.
What's the difference between CBD, Cannabis and Hemp?
CBD comes from the plant Cannabis Sativa, which is the same plant family that Marijuana comes from. But there are huge differences between the two compounds. CBD does not make you "high." Marijuana is a psycho-active substance and CBD is not.
CBD is the subject of thousands of scientific studies, because of its profound medicinal quality. Also known as Industrial Hemp, CBD has been shown to eliminate pain, bring relief from anxiety, improve sleep, mood and energy levels and restore most systems of the body back to their natural, healthy state.
This is because CBD is a powerful Cannabinoid that works on your bodies own Endo-cannabinoid system to bring homeostasis—or balance to the body. Its function is to increase communication between systems of the body.
Doctors everywhere are now recommending CBD to their patients. Additionally, the United States Government has taken out a patent on it.
CBD has been found to be completely safe. It is legal to ship to all 50 states and requires no prescription.
Please do note that many products that say Hemp are not actually CBD and therefore have no medicinal Cannabinoids in them. The term 'Hemp' can also be used for ordinary food grade hemp used to make fiber and clothing. This can make purchasing CBD very confusing.
Since much "Hemp" that is being sold online is not "Industrial Hemp" or CBD, it's essential that you do your homework. With CBD Super Cider, you can feel assured that you are getting pure, organic, potent, Full Spectrum, authentic CBD, grown from seed to sale, in the clean State of Colorado.
CBD Super Cider Benefits:
Greater skin health and appearance.
More natural energy so you can do more of the things you love to do.
Better Sleep.
The feeling of having more motivation and a greater sense of wellbeing.
Better mood. Feeling Calmer.
Improved digestion and smoother bowel movements.
Supports a Healthy Immune System
This powerful Elixir with medical grade CBD has been formulated to help:
Promote calm and restful sleep.
Relieve discomfort.
Increase blood flow to the brain.
Boost natural energy.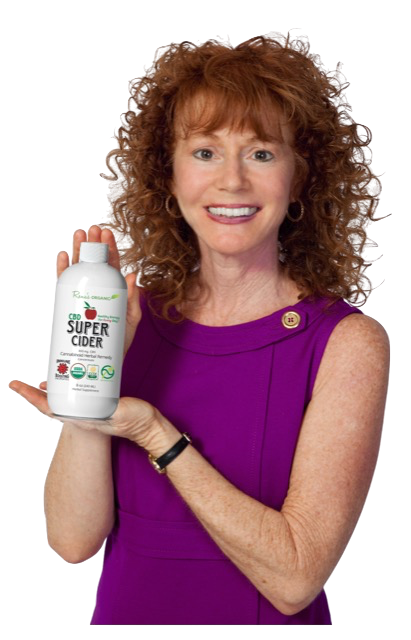 Here are some answers to commonly asked questions:
What is CBD?
CBD, or Cannibidiol (pronounced, Canna-Ba-Dial), is being called the miracle of our time. Its renowned powers go back to 2700 BC, when the ancient Greeks used it to assist with a host of ailments.
As recently as the early 1900s, CBD was used as a trusted remedy by doctors throughout the United States and Europe.
Today, doctors are using CBD to help their patients who are suffering from hundreds of ailments.
CBD is reported to be safe, effective and completely non-addictive. So why didn't you hear about it sooner? Doctors, athletes and celebrities have known about the healing power of CBD for years. In 1937, this natural plant compound was caught up in political legislation that made it illegal to grow, buy or use in most of the country.
But thanks to new legislation, you can benefit from this amazing plant compound and experience natural, effective, relief with no side effects, like you never dreamed possible.
Not just physical discomfort either. CBD is amazingly effective for improving mood, assisting with sleep, and reducing nervousness. In fact, the U.S. Military is now using CBD to help their military personnel.
Doctors prescribe CBD to their patients who are suffering from all kinds of discomfort.
The great thing about CBD Super Cider® is that many people feel the benefits immediately. Our customers tell us that within minutes they can feel the soothing relief and comforting relaxation.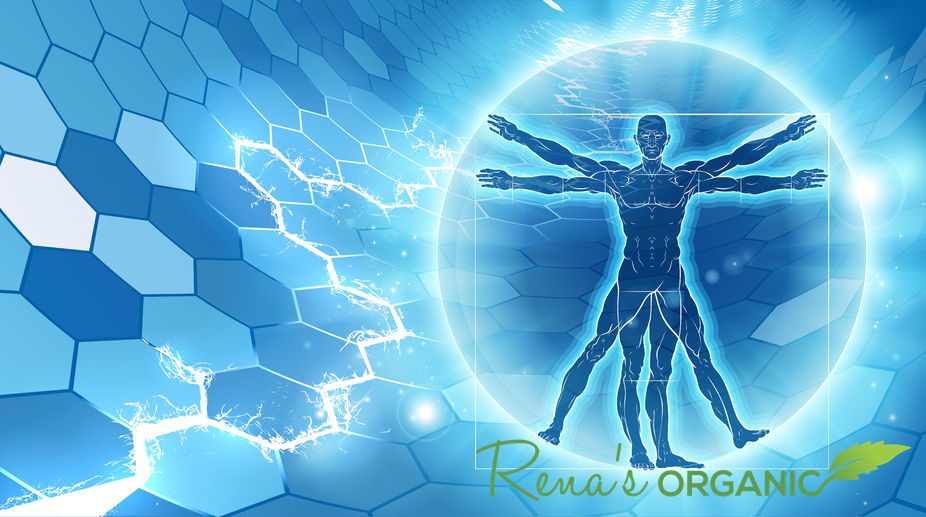 How Does CBD Work?
In the late 1980's, scientists discovered an extraordinary system in the human body called the Endo-Cannabinoid System. This system regulates every major function of the body.
Endo-cannabinoids and their receptors are found in every bodily system. Though the Endo-cannabinoid system performs various tasks throughout the body's cells, its main function is always the same: homeostasis or internal balance.
This is why Cannabinoids that link up to receptors in your Endo-cannabinoid System can have such a profound effect on so many aspects of your health—from immune regulation to brain function.
This remarkable system returns your body back into balance after an injury, infection or illness. The bottom line is that an optimally functioning Endo-Cannabinoid system is essential for your health and survival.
It controls how you eat, sleep, think and even your mood and memory. It even helped me by lowering my eye pressures. My Ophthalmologist couldn't believe the results and this is what opened my eyes, literally, to the amazing potential in this plant compound.
CBD is a plant compound found in the Cannabis species. This is the same plant family that marijuana is derived from. Though they are related, the two compounds have completely different effects on the body.
Unlike, Marijuana, CBD comes from the Industrial Hemp Plant. It does NOT contain psychoactive THC. Marijuana is a psychoactive substance that makes you "stoned."
CBD has all the medicinal components from the plant species, but it does NOT alter you. So you get all the incredible health and wellness benefits without any unwanted "high."
Scientists have identified two main Endo Cannabinoid System receptors throughout the brain and nervous system, as well as in peripheral organs and tissues—CB1 and CB2.
Endo-cannabinoids are molecules made by the body that stimulate these receptors.
CBD is a Phyto-Cannabinoid—a plant substance that stimulates Endo-Cannabinoid receptors with its anti-oxidant and healing properties.
CBD is the most powerful Cannabinoid. But there are others, such as Black Pepper and Echinacea, which is why I added these two powerful Cannabinoid herbs to CBD Super Cider®. Scroll down for a complete list of ingredients in CBD Super Cider®.
These plant Cannabinoids work on your Endo-Cannabinoid System to put your body back into balance, by attaching to the CB1 and CB2 receptors in your cells that control pain, inflammation and many other bodily functions.
Research is also indicating that when you take CBD and other Cannabinoids, it can act as a signal for your body to build more cannabinoid receptors and increase the number of Endo-cannabinoids in your body—helping to eliminate discomfort, increasing your natural energy, nourishing your skin and bringing balance to every system in the body.
In other words, ingesting plant Cannabinoids seems to create a cumulatively positive effect on your health and wellbeing.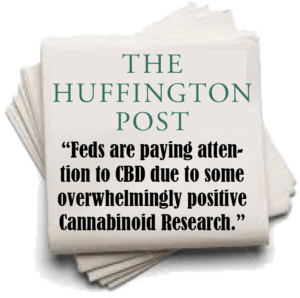 It takes a lot of raw plant material to create an end product that is rich in Cannabidiol, cannabinoids and plant terpenes. Medical grade CBD cannot be compared to cheaper products that may have impurities.
Even though CBD is very expensive to produce, it's my commitment to share this wonderful healing plant compound with as many people and pets who are needing it.
I'm so excited and grateful that I have been able to create such an amazing brand as Rena's Organic, which is giving so many people and pets such amazing results.
Therefore, I can guarantee you that the Rena's Organic Easy Herb Power prices are the absolute best prices you can possibly find, for the quality product you are getting.
My goal is to give you the best value at a price that's affordable, so you can take good care of yourself and your dear furry friend.
Sign up for our VIP Club—it's absolutely free—and you will have access to the absolute best prices on CBD anywhere (especially for such outstanding, potent products!)
Yes! Most people really love the delicious taste of CBD Super Cider®. I'll be honest with you. It's going to taste really good from a healthy, natural, organic perspective. It's not going to have that sickeningly, sweet taste that most drinks offer.
You may taste the Cinnamon, the delicious Cacao, the cleansing Apple Cider Vinegar or the pure, organic Cherry. The taste is clean and rejuvenating.
But there are NO toxic chemicals aka "natural flavors" in CBD Super Cider®. I am so proud of the final product and how great it tastes and yet it is completely non-toxic.
So many beverages, even so-called "healthy" drinks are covered over with unhealthy sweeteners. Not CBD Super Cider®. It tastes great, has a fabulous soothing, energizing effect and gives you a super "kick" going down.
Every bottle of CBD Super Cider® has a generous 400 MG. of Full Spectrum, Organic, Medical Grade CBD, to boost energy, relieve anxiety and help keep you balanced.
This gives you 25 mg. of therapeutic CBD in every tablespoon of CBD Super Cider®. The combination of the CBD blended with so many other powerful, healing herbs and Cannabinoids, plus the nutrient-rich organic Cherry and raw, enzyme-rich, organic Apple Cider Vinegar, gives you a potent, health-enhancing Concentrate.
Each person is unique. Trust your body to show you your own best dose. Most people say a tablespoon is perfect, but some people prefer to take one teaspoon a few times a day. I recommend you start with a teaspoon and then work up to a tablespoon, once or twice a day. A capful is half a tablespoon.
Most research points to 25 mg. as an ideal dose for balance, health and relaxation. That would be one tablespoon of CBD Super Cider®.
If you are in pain, I highly recommend that you also use our amazing topical formula to apply directly on your skin, in painful areas: 1000 mg. CBD Pain Relief Cream or 500 mg. CBD Pain Relief Cream. 
The combination of taking CBD Super Cider® orally with Rena's Organic® Pain Relief Cream has given people extraordinary results.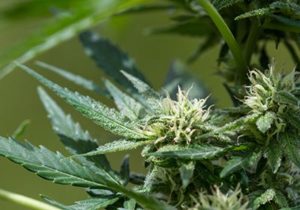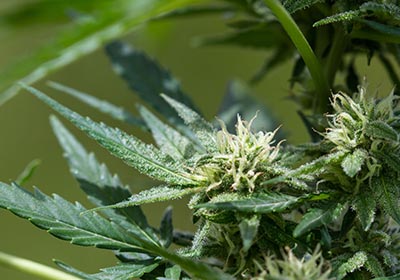 Organic CBD
CBD is one of the most powerful Cannabinoids on the planet.
It was essential to me to use only pure, unadulterated CBD of the highest quality, that is third party tested for potency.
This high quality CBD is one of the most powerful health and wellness aids in the world.That's why I'm including 400 Milligrams of pure CBD in CBD Super Cider® Herbal Concentrate Remedy. This gives you a perfect dose with each tablespoon!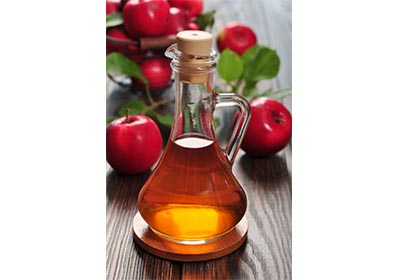 Organic Apple Cider Vinegar
I wanted this formula to have the power to truly transform your digestion,
since all health begins in your digestive tract.
So I included in the formula digestive support components to help eliminate any problem with gas and bloating.
Not only does Organic Apple Cider Vinegar increase probiotic action in the gut but it is also proven to ramp up your metabolism, burn fat and alkalize your body so you can feel more balanced. There is no alcohol in CBD Super Cider®. Instead, the herbal formula is blended with raw, organic apple cider vinegar, so there's nutrition in every drop.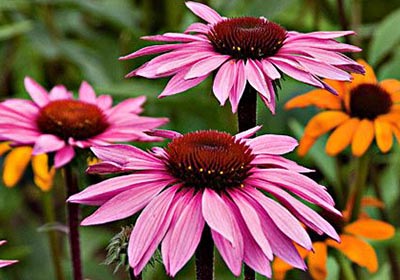 Organic Proprietary Herbal Blend Echinacea
I am a huge believer in Echinacea because of the incredible scope of its benefits, from helping to fight the common cold, to assisting with ailments such as fatigue, low immune response and nervousness.
Echinacea Root contains compounds that engage with the body's own Endo-Cannabinoid System, throughout the brain and body.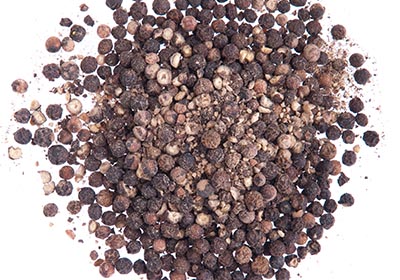 Black Pepper
I'm sure that you're already quite familiar with Black Pepper, but what you may not be aware of is how powerful it is in terms of boosting your metabolism.
Black pepper is reported to break down fat cells making it a powerful weight loss aid.
Black Pepper is a powerful cannabinoid that has high levels of a plant terpene that has been known to reduce inflammation. A terpene is a molecule with healing properties that's found in plant essential oils.
Black Pepper is known as an amazing anti-oxidant. Anti-oxidants help prevent or repair
the damage caused by free radicals. Free radicals are the byproducts of cellular metabolism
that attack healthy cells causing their DNA to become dangerous and unhealthy cells.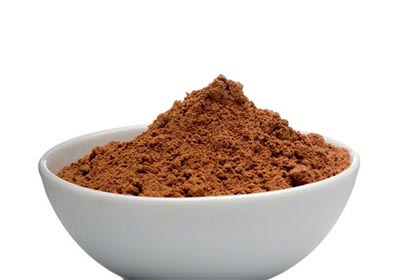 Cacao
Raw cacao beans have almost four times the antioxidant power of the average dark chocolate, and have 20 times more antioxidants than blueberries!
The phytochemicals in raw cacao powder have been reported to have many benefits throughout the body, such as:
Lowering the bad LDL cholesterol
Improving heart function
Increasing energy
Better focus
A boost in Serotonin to increase happiness
Another great benefit of Cacao is that it is known as one of the most powerful sources of Polyphenols. Hundreds of studies have proven that polyphenols carry wide cardiovascular benefits, including healthier arteries.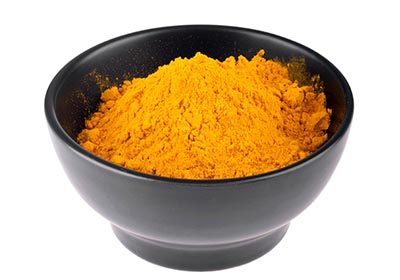 Turmeric
Turmeric has been used in South Asia for its anti-inflammatory and antioxidant properties, for a very long time. In parts of Japan where the population has one of the longest average lifespans – Turmeric tea is a daily staple.
Turmeric is known to have a range of medicinal benefits and research suggests that this compound may also help boost Endo-cannabinoid levels.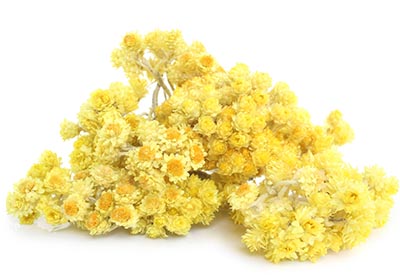 Helichrysum
Helichrysum is a powerful compound that works on your Endo-cannabinoid system.
It is know to be a potent:
Anti-depressant
Mood stabilizer
Inflammation Fighter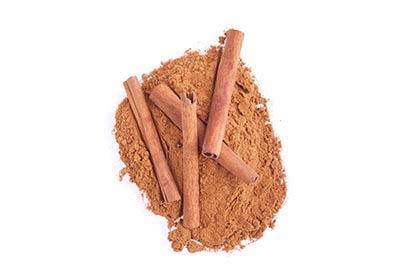 Cinnamon
Specially selected for CBD Super Cider® is the fat burning herb cinnamon.
One of the main reasons Cinnamon is included in my formula
is because of its proven ability to balance your blood sugar
and promote healthier processing of carbohydrates.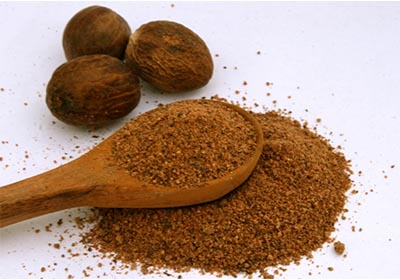 Nutmeg
I added nutmeg because it has a powerful impact on the Endo-cannabinoid system.
A study in Pharmaceutical Biology reported that Nutmeg interacts with the
Endo-cannabinoid system by blocking key enzymes that break down Cannabinoids.
Orange Essential Oil
Orange Essential Oil may naturally relieve anxiety, anger,
depression and inflammation of the body.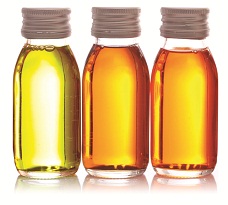 Lemon Essential Oil
May support a healthy metabolism.
Helps promote good digestion.
Is known to improve your mood.
A study in Experimental Biology and Medicine found that ingesting pure lemon essential oil promoted the breakdown of body fat.
There are over 500 scientific studies documenting the benefits of Lemon Essential Oil.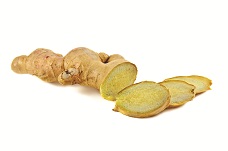 Ginger Essential Oil
Ginger Essential Oil is a great aid for:
Relieving Gas, Bloating and Constipation
Better Digestion
Pain free bowel movements
Improving Brain Function and Memory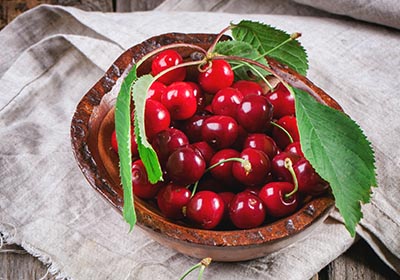 Organic Cherry Concentrate
Polyphenols are phytochemicals found in plant food and are full of antioxidant properties.
Here are just a few of the documented health benefits of Polyphenols:
Aiding diabetics and pre-diabetics by helping to stabilize blood sugar.
Protecting DNA from free radical damage
Lowering risk for cardiovascular disease in men and women.
That's why I added Cherry to this nutritious herbal remedy.
The polyphenols in this fruit may:
Help eliminate fatigue
Reduce the effects of aging
Boost energy
Keep your heart healthy
Increase your vitality
Meet Rena Greenberg
Rena Greenberg, Celebrity Health & Wellness Speaker and Coach, has been helping people lose weight and get healthy for 30 years. Since 1990, her wellness programs have been reviewed and sponsored in 75 hospitals and 100+ corporations across America, including Disney and AT&T.
She is the best selling author of the Hay House book, The Right Weigh and The Craving Cure. Her success has been featured in over 150 TV and newspaper stories including on CNN, Good Morning America, ABC-TV Nightline, The Doctors Show, FOX News, NBC TV, Woman's World Magazine and her own show on PBS.
Rena has been featured on:

★★★★★

based on

73

reviews.
Overall rating:
★★★★★
"
I really enjoyed this product. I had been taking apple cider vinegar shots in the mornings and this was so much better! The flavor was not as strong as apple cider vinegar is alone which is nice since it has so many health benefits to it. Great product!
"
★★★★★
"
Oh how I love this Rena's organic CBD cider is the best I really like that it's conveniently packaged to just spray and go and the taste is great I like that even on my busy days this product makes me feel energized and ready for the day.
"
★★★★★
"
This product is absolutely AMAZING! It helped with better sleep, pain relief and appetite control and it tastes REALLY good! I'm definitely buying this product from now on!!!
"
★★★★★
"
This is an absolutely great and wonderful product. This makes me feel so good and energized.
"
★★★★★
"
I was highly impressed with the authentic nature of CBD Super Cider. It's a great twist in CBD products. Works great!
"
★★★★★
"
Been using for a few weeks and helped my knee pain. My daughter was in a hospital program and I feel this kept me from getting sick. Love the taste, too!
"
★★★★★
"
This was the best CBD product that I have tried yet. The way of using it with the apple cider was very good as well as having a spray was perfect. I preferred using it this way and it seemed to enhance the cbd in it.
"
★★★★★
"
This product is amazing! Its helped me with my daily endometriosis pain and my son loves it as well! We got cleared to use in place of his adhd meds!
"
★★★★★
"
I was so impressed with this product, I started to use the Rena's Organic CBD Super Cider for a week and started to know a different in my energy and my all over health. I wish I would have learned about it sooner. I will be looking into all the other products Rena's Organic has because there is a big variety and I know there is something out there for everyone including the dog!
"
★★★★★
"
I was so surprised that CBD Super Cider didn't taste too strong or sweet. My family is used to drinking ACV and the benefits of it are great. I was able to feel a boost of energy whenever needed. The flavor was very good and the handy spray bottle was convenient for when on the go. I also really liked the relaxation benefit. Overall it is great for health and an awesome product.
"
★★★★★
"
I started using Braggs ACV but started to get stomach aches, I debated whether to try this product and I am so stocked that I did its flavor was delicious, no aftertaste, and my aches and pains where minimized greatly. I carry the travel size in my purse and share with my friends so far they love it. I am going to be a faithful customer.
"
★★★★★
"
"The flavor is really good, but remember to shake the bottle well. The consistency is thicker at the bottom."
"
★★★★★
"
My fiancé and I love this product! The vinegar is not so strong but I can feel the effect with the CBD. Brilliant!
"
★★★★★
"
Loved the CBD Super Cider shots daily! It really helped with my aches and pains.
"
★★★★★
"
Great product! It tastes great and I feel so good when I drink it. I can feel the energy it's giving me.
"
★★★★★
"
The spray is so great to have in my purse. I fill it up once a week from the big bottle. I absolutely love it!
"
★★★★★
"
The taste is so much better than the other CBD products I tried. I also bought Rena's Organic 600 mg tincture and it was the best CBD I had ever taken. I could feel the difference. I love all her products! You can feel the quality.
"
★★★★★
"
CBD Super Cider is so awesome, I'm so glad I tried it. My family loves it! I ordered six bottles. Great product, tastes and feels so healthy.
"
★★★★★
"
Love the flavor! And I love how I feel when I drink CBD Super Cider.
"
★★★★★
"
Tart, tangy, and intense, this concentrated CBD shot is definitely a super sipper! Most importantly, it's made with high-quality, organic, full spectrum CBD oil so it's highly effective even in small doses. A bottle will last much longer than it seems, because it only takes one tablespoon at a time to get your fix.The spray is great to pack away for travel, or have on hand to take as needed. The flavor was amazing and unique—I loved the zippy apple cider, tart cherry, and peppery spice blend. It's definitely an eye-opening experience, that wakes me up and ultimately helps calm my nerves. Quite a power-packed combination that I've grown to love and would highly recommend!
"
★★★★★
"
Rena's Organic CBD Super Cider is amazing. It is what I have been looking for to complete me. More energy, a general sense of calm & well-being!
"
★★★★★
"
I actually dilute mine in ice water and really like it that way. But when I'm out I use the spray bottle and that works really well, too. I feel so much better when I take it—more energy and better focus. I can't be without my CBD Super Cider, truthfully!
"
★★★★★
"
"This tastes so great. It also really helps me with pain relief like when I get a headache or period cramps."
"
★★★★★
"
Rena's Organic CBD Super Cider is surprising great tasting. I have taken vinegar in the past so I was skeptical if I would like it and I do! I love that it is organic also.
"
★★★★★
"
I can feel how much better my sleep is since I started taking CBD Super Cider, and my mood is better, too. Even with everything going on in the world now, I feel calmer. Thank you, Rena!
"
★★★★★
"
My family loves this! I love the six pack offer, though each bottle goes a long way. It's an unbelievable product with so many benefits.
"
★★★★★
"
I've only been taking CBD Super Cider for one week now and I can feel the benefits—fantastic!
"
★★★★★
"
I was definitely skeptical initially when my husband suggested I try this, but I got drawn in. He had gone to Rena to quit smoking so he wanted to try her products. First, the taste is great. The product quality is undeniable: medical grade, organic, no additives, sweetened with healthy cherries, several certifications, and so on. Even after just a week, I noticed an increase in well-being and better sleep.
"
★★★★★
"
Love the immune support, helps my anxiety, I feel energized, helps my blood sugar and sleep, love it!
"
★★★★☆
"
I really liked CBD Super Cider! The flavor is good and mixed with water it's a great shot to take in the morning. Love that it doesn't leave an aftertaste and I like how calm I feel after I take it. I'm very happy with this product!
"
★★★★★
"
CBD Super Cider has made a huge difference. Since I've been taking CBD Super Cider, I'm waking up without pain and with quite a bit of energy. It's lasting me throughout the day. At first I was taking just a teaspoon in the morning and two teaspoons at night, and now I'm taking a tablespoon twice a day. What a difference it's making!
"
★★★★★
"
It definitely helps to relieve pain and increase energy! I also really like the taste. I love the spray for my salad dressing and a great way to give it to my kids.
"
★★★★★
"
I love CBD Super Cider! What an incredible herbal formula to help with sleep, energy and mood. When I'm in pain I take a little extra but typically just a tablespoon a day is all I need. Thank you for this awesome, organic product!
"
★★★★★
"
My whole family absolutely loves CBD Super Cider and Super Cider.
"
★★★★★
"
I love CBD Super Cider, it has so many benefits and great ingredients! Tastes good also. I'm definitely going to re-order. I like the CBD Super Food, too!
"
★★★★★
"
I really love that this Rena's Organic CBD Super Cider works great to help boost energy but also is something that I actually like taking. I can either mix it with water or take it straight. I like it both ways.
"
★★★★★
"
Great all around feel-good energizing remedy! I love the taste, too.
"
★★★★★
"
This product has so much great stuff in it. I wanted to try CBD anyway, but when I found CBD Super Cider, I really liked all the high quality ingredients, in addition to the CBD. As someone in the fitness and nutrition industry, I'm not easy to impress. But this product really does it for me!
"
★★★★★
"
I was a skeptic, but this is really good. I had read about CBD and I definitely feel like this product is helping me. I also like the fact that it has so many other herbs and the apple cider vinegar, which is great for digestion and alkalizing. I feel so much better and have more energy.
"
★★★★★
"
I started taking the CBD Super Cider about two months ago. I am also using the 1000 mg. cream, with great results, to help me with chronic back pain. A great side benefit is how much calmer I feel.
"
★★★★★
"
My bloating is gone and the only thing I've been doing differently is taking CBD Super Cider. My clothes fit looser now and I feel lighter.
"
★★★★★
"
I love the taste of CBD Super Cider!
"
★★★★☆
"
Since I started taking CBD Super Cider, I no longer get that afternoon crash. I definitely feel more energy. I'm also feeling more creative – it's great!
"
★★★★★
"
I'm sleeping better with CBD Super Cider. My dreams are more vivid, but I wake up completely refreshed. I'm really excited to continue taking it.
"
★★★★★
"
Definitely feeling more energy. I'm needing less sleep, too.
"
★★★★★
"
CBD Super Cider has a great flavor. I love all the herbs you put in it. It's so much better than the apple cider vinegar I used to drink. I'm a believer!
"
★★★★★
"
I'm using the CBD Super Cider and also the CBD Rena's Organic pain cream. Wow, what a difference. I'm not feeling foggy anymore, and the pain cream has really helped my shoulder pain.
"
★★★★★
"
I feel lighter when I take CBD Super Cider. It seems to help my digestion. I'm not bloated anymore and I think I lost a few pounds (I haven't been on the scale). I highly recommend it just for all-around health. It feels so healthy going down and it's super tasty, at the same time.
"
★★★★★
"
I am using the CBD Super Cider to get off sleep medicine and so far the results are terrific.
"
★★★★★
"
For me, the results have been subtle, but really good. I'm sleeping better. I have more energy, and my muscles feel much looser. I'm definitely going to keep taking it.
"
★★★★★
"
I look forward to my CBD Super Cider shot every morning. I take another shot when I get home from work, in the evening. It gives me a real pick me up, but at the same time helps me to relax. It's a great feeling. I recommend it.
"
★★★★★
"
I had tried CBD before but didn't stick with it. CBD Super Cider is so easy to take. If I miss a day, I really miss it. It just helps me to feel more relaxed, and I love the taste.
"
★★★★★
"
I'm not as tired anymore during the day since I started taking CBD Super Cider. I feel lighter and my sleep is better, too. I feel more relaxed and peaceful.
"
★★★★★
"
I've been taking CBD Super Cider for about a week now. I really can feel the difference. I have more energy and it lasts all day. It's easier for me to eat healthy when I'm taking my CBD Super Cider.
"
★★★★★
"
I work nights in the Emergency Room. Before I started taking CBD Super Cider, my whole system felt messed up from sleeping in the day and being up at night. With CBD Super Cider, I need less sleep, but I'm actually more alert at night, at work. Even my co-workers have noticed. It's a great product. Thank you!
"
★★★★☆
"
I was having a lot of tightness in my neck and shoulders. I didn't want to take anything that could have side effects. Drinking CBD Super Cider and using the CBD pain cream has made a big difference for me. At my age, I am so happy to have found a natural solution.
"
★★★★★
"
I'm not as bloated anymore. I love the taste of CBD Super Cider. I've been taking it about 2 months now, and definitely notice my appetite is less.
"
★★★★★
"
The first time I drank CBD Super Cider, I immediately felt a warmth in my whole body. It was like a burst of energy and relaxation at the same time. Now, I'm taking it daily and I love how it makes me feel. It's a terrific product and I would recommend it to anyone.
"
★★★★★
"
My wife and I have been taking the CBD Super Cider for about a month now. We are both sleeping so much better. I'm feeling younger than I have in years. We're going to keep taking it.
"
★★★★★
"
I'm truly impressed with this product. It tastes terrific. I'm pretty picky and tend not to like apple cider vinegar or strong tasting nutritional products. But CBD Super Cider is so smooth going down and it really does have a nice kick to it. It's like a boost of energy, but I love the fact that it's healthy.
"
★★★★☆
"
I lost 5 pounds since I started taking CBD Super Cider and I'm not even doing anything differently. It helps keeps me regular and I'm not as hungry.
"
★★★★★
"
I was skeptical about trying this product. I had read about CBD and I liked all the natural and organic ingredients in CBD Super Cider. I decided to try it and I have to say, it exceeded my expectations. The taste is super and the effect is really nice. It gives me a calming feeling.
"
★★★★★
"
I'm sleeping better and have more energy during the day. I'm sold!
"
★★★★★
"
The biggest difference I notice is in my sleep. I am sleeping better and deeper. This had been a big problem for me and I'm so happy to find a solution with CBD Super Cider.
"
★★★★★
"
I could feel the difference right away. It definitely helps me to feel more relaxed.
"
★★★★★
"
It gives me a great feeling. I'm telling all my friends about CBD Super Cider.
"
★★★★★
"
My wife told me there's a glow about me since I started drinking CBD Super Cider. I'm not sure about that but I will say that I'm sleeping better since I started taking it. I'm definitely calmer.
"
★★★★★
"
This is the best product I've taken in a long time. It tastes really smooth and gives me a nice boost of energy. I'm impressed!
"
★★★★★
"
I actually notice that CBD Super Cider increases my creativity and gives me better mental focus. Even my dreams are more clear. I'm waking up refreshed. It's great.
"
★★★★★
"
It gives me a great feeling. I'm telling all my friends about CBD Super Cider.
"
★★★★☆
"
My wife told me there's a glow about me since I started drinking CBD Super Cider. I'm not sure about that but I will say that I'm sleeping better since I started taking it. I'm definitely calmer.
"
★★★★★
"
This is the best product I've taken in a long time. It tastes really smooth and gives me a nice boost of energy. I'm impressed!
"
★★★★★
"
I actually notice that CBD Super Cider increases my creativity and gives me better mental focus. Even my dreams are more clear. I'm waking up refreshed. It's great.
"
Helping Others
All Hands All Hearts: Smart Response

Rena's Organic donates a portion from every sale to All Hands All Hearts. All Hands All Hearts provides quick response and long-term aid to victims of natural disasters, such as floods, hurricanes, fires, tornadoes and earthquakes. A+ Rated by Charity Watch. 96% of our donations go straight to those in need.
★★★★★

based on

73

reviews.
Overall rating: