Congratulations! Your Book is On it's Way to Your Inbox!*
Important: DO NOT Close This Window or Click the "Back" Button
Pain Relief Breakthrough!
"If you've tried every CBD pain relief ointment, lotion and cream under the sun, and nothing's worked, you deserve to try this because I've put 33 different pain relieving ingredients into one product–including 1000mg of Certified Full Spectrum Medical Grade CBD!" – Rena Greenberg, Founder of Rena's Organic
Hi, I'm Rena Greenberg and congratulations on making such a wise choice.
First, THANK YOU for downloading my new book. You'll be receiving it in your email inbox in the next minute or two.
Now make sure you stay on this page and you don't accidentally close the page or hit the back button in your browser.
As you know, I wrote my book specifically for those who are on the path to healing. For those committed to their health and well-being. I was tired of the misinformation, the false claims and the ineffective products. And as a health advocate, I wanted to do something about it.
If you're on that path, struggling with pain, let me just say…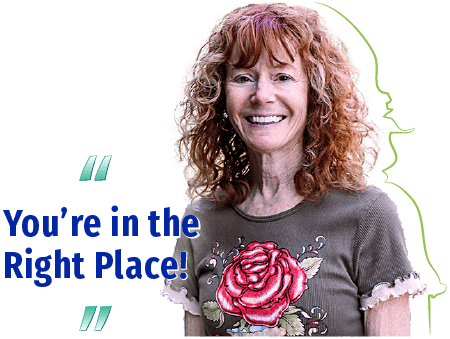 During my quest for more and more knowledge about CBD and its incredible benefits, at one point I thought…
"Wow, people are not getting what they're paying for. They're buying all these products, and they don't work. And now I know why…"
I was pretty upset. Disgusted actually, that manufacturers, marketers and celebrities would prey upon the pain, vulnerability and naivety of others.
And then suddenly I
had an "AHA!" moment…
With each passing day, I became more and more committed to finding a solution, something more than just educating the public, such as being invited on the The Doctors TV program, CNN, PBS or radio stations around the country.

One morning, it hit me
like a ton of bricks
Who better to create a trusted brand of therapeutic CBD products, than me? Who better to create CBD products that really work?
While I may not be a doctor, I have 30 years of experience in health and wellness, working in hospitals and clinics and communities around the country. Not to mention in the media, teaching people how to live a healthier life.
I've done the CBD research, I know science. Unlike others that are in it to make a fast buck, I know how hemp should be optimally grown, extracted and packaged for greatest medicinal benefit.
So I took a leap of faith, and created: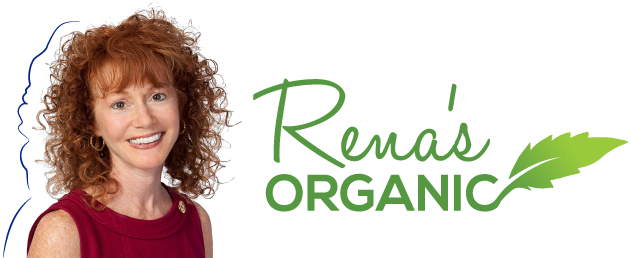 Rena's Organic was only going to offer CBD products that not only were FDA and FTC compliant… 
… not only was I going to have verifiable proof of their pureness and quality…                                                 
… but they were going to provide GUARANTEED RELIEF of people's pain and other ailments.
As I wrote those words in my journal, a shiver went up my spine. I knew what I was called to do.
And it felt good. It felt right.
I decided my first product was going to be a CBD pain relief cream that really works. To be totally candid, it was a lot harder than I thought.
After several months of working with quality organic hemp farmers in the nutrient-rich lands of Colorado, formulators and packaging experts, I created a product I think anyone could benefit from.
Introducing…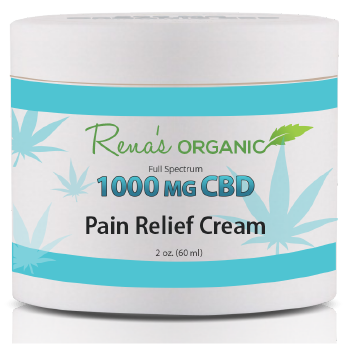 "I can't recommend this enough!"
Rena's Organic® 1000mg CBD Pain Cream With Menthol in the two-ounce size is an incredibly potent, medical grade CBD cream for even your worst aches and pains.
What's So Special About It?
Two-ounce jar with 1000mg CBD high-potency, anti-inflammatory, analgesic formula…
Certified Full Spectrum (includes pain-relieving cannabinoids, flavonoids and terpenes)…
Organically Grown CBD.
33 Anti-Inflammatory, Pain Relieving Ingredients...
COA – Certification of Analysis available for review…
Provides BLESSED RELIEF for chronic pain, arthritis and nerve pain–including aching, burning, stiffness and tingling
Made in the USA, in a FDA-certified GMP Facility
Working with top experts and researchers, we formulated Rena's Organic® 1000mg CBD Pain Cream With Menthol as THE HIGHEST POTENCY pain relief CBD formula available on the market.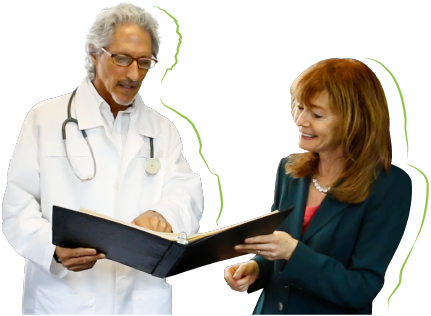 Other CBD pain creams won't tell you how much CBD is in their products. Or if they do, it may be as low as 50-200mg!
That's pathetic! It's simply not enough CBD to trigger pain relief.
My two-ounce jar is packed with 1000mg of organic, full spectrum, certified CBD!
If you want something potent, this is it: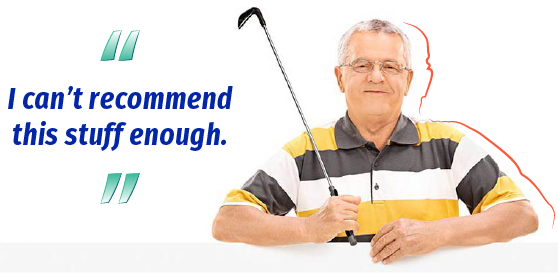 "The pain in my legs had gotten so bad that when I went golfing I had to ride the entire course in a golf cart. I could barely walk. I figured I had nothing to lose when I heard about CBD pain cream. First I tried one from my doctor's office but it didn't do much. Then, on a whim, I decided to try Rena's Organic® lotion because I was impressed with the high CBD potency. It's only been one month, and my buddies can't believe it. I'm walking from hole to hole, no problem. And I've dropped 5 pounds. I can't recommend this stuff enough. I'm definitely going to be ordering again." – Steve Heller, Fort Lauderdale, Florida
"What are the ingredients in Rena's Organic 1000 MG CBD Pain Relief Cream?"
Ok, you may not believe this but it's 100% true. There are 33 different pain relieving ingredients in Rena's Organic:
Full Spectrum Hemp Extract (1000mg full spectrum Cannabidiol)… 1% PEA (Palmitoylethanolamide 1200 mg.), Organic Aloe Leaf Juice… Organic Coconut Oil… Organic Arnica Flower Extract… Sweet Basil Leaf Oil… Black Pepper Oil…  Roman Chamomile Flower Oil… German Chamomile Flower Oil… Menthol… Cinnamon Leaf Oil…  Citronella Oil… Eucalyptus Leaf Oil… Helichrysum Flower Oil… Ginger Root Oil… Pink Grapefruit Peel Oil… Juniper Berry Oil… Lemongrass Oil… Peppermint Oil… Pine Needle Oil… Ravensara Oil… Rosemary Leaf Oil… Spearmint Oil… Wild Oregano Oil… Organic Cypress Oil… Sweet Fennel Oil… Lemon Peel Oil…  Lavender Flower Oil…Meadowfoam Seed Oil  . . . Capsicum Fruit Oleoresin . . . White Camphor Bark Oil. . . Witch Hazel Water… Organic Alcohol…  Phenoxyethanol…  Caprylyl Glycol…  Sorbic Acid… MSM… Emulsifying Wax… Stearic Acid… Cetyl Alcohol… Hydroxyethyl Cellulose… Glycerin… Carbomer . . .Triethanolamine. . .Tetrasodium Glutamate Diacetate
34 Pain-relieving ingredients! According to our formulators, they've never seen so many healing, pain-relieving ingredients and essential oils in one product.
My Mother Was My First Customer…
Now, I don't suffer from pain, but my mother does. And she suffered from chronic arthritis. It kept her from doing the things she loves, like gardening and going for long walks with me.
You can imagine her joy when within just a few days, her pain simply faded.
She was back in her garden in no time!
The quality and value of Rena's Organic® is simply incomparable. If this doesn't work,
no other CBD product out there will work for you.
Yes, many other products simply contain too little CBD to be of any help, or the wrong type of CBD–such as isolate instead of full spectrum–while others use less effective extraction processes… containing harmful contaminants like heavy metals, pesticides, or they use chemical solvents…
All of which add to the pain you're already experiencing by damaging the sensitive nerve cells around the body.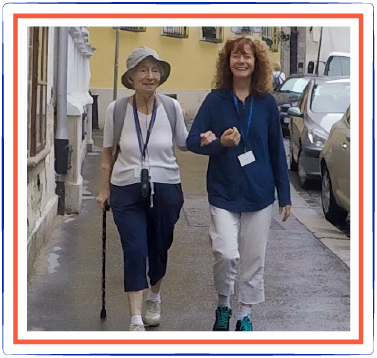 With Rena's Organic, you can watch your chronic pain melt away, like taking a long, hot bath. No matter whether it's…
Fibromyalgia and arthritis
Backache and sciatica
Joint and shoulder pain
Foot and leg pain
Neuropathic nerve pain
Knee pain
Neck aches
Hip pain
Cancer-related pain
And just about every other muscle or nerve pain!

I have never felt younger!
I am 75 years old. Since I started using 1000 MG CBD pain cream, I have never felt younger. This is too good to be true. My husband can't believe the change. I'm finally going dancing again!"-
Roberta F, Bridgewater, New Jersey
There are hundreds of documented scientific studies about CBD's ability to provide lasting relief for all types of pain.
Arthritis-related pain: A 2016 animal study found that applying topical CBD may help with arthritis-related pain and swelling.
Nerve pain: A small 2020 study looked at the effects of topical CBD oil on pain. Many people in the study, all with nerve damage, reported having reduced pain levels. They described feeling a dip in sharp, intense, and cold and itchy pain sensations.
Jaw pain: A 2019 study looked into how topical CBD may provide relief from a specific kind of facial pain that mainly affects the jaw. The study found that people who applied topical CBD about two times a day experienced a lot less pain after 2 weeks.
Overall pain management: For instance, one study found that CBD is effective in overall pain management without showing adverse side effects.
Inflammation: Another study used CBD in rats with arthritis and after just four days of treatment, researchers noted reduced inflammation and pain in the affected joints, again without side effects.
https://www.ncbi.nlm.nih.gov/pmc/articles/PMC4851925/
https://pubmed.ncbi.nlm.nih.gov/31793418/
https://pubmed.ncbi.nlm.nih.gov/31698733/
https://www.ncbi.nlm.nih.gov/pmc/articles/PMC2503660
https://www.ncbi.nlm.nih.gov/pmc/articles/PMC4851925/
Rena's Organic® 1000mg CBD Pain Cream is best when ordinary solutions aren't enough to combat stubborn, debilitating pain.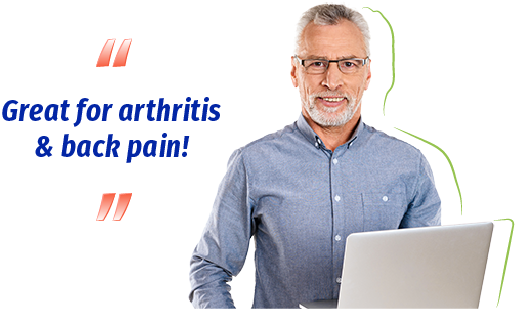 "I have arthritis in my back and work long hours at a computer. The 1000 mg cream has worked great for me and eased the aches and pains. I tried about 6 different creams before discovering Rena's. Thank you so much for making an excellent quality product." – Paul D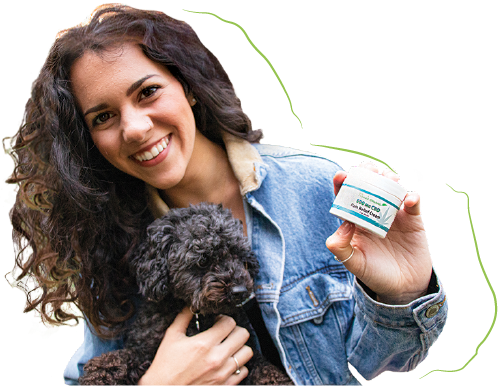 Rena's Organic also contains menthol, coconut oil, aloe vera, and Organic Arnica–all known for their healing properties…
Menthol
Menthol is a powerful, organic compound, known as a counter-irritant. It works by causing your skin to feel alternatingly cool and then warm.

By bringing cool, soothing relief to aching or throbbing muscles, menthol has a natural, analgesic effect. This produces a numbing reaction, thus alleviating stubborn nerve and muscle pain.

Additionally it acts as a vasodilator, increasing blood flow to the affected area. This allows the CBD and other ingredients to work faster, while the increase in blood flow brings necessary nutrients for cellular repair.

Coconut Oil
Coconut oil is known to reduce discomfort and swelling, and as a beneficial aid for soreness.
Aloe Vera
Scientific studies have confirmed that Aloe Vera helps to soothe aching muscles when applied topically after a workout. It's also been shown that Aloe Vera contains components that repair damaged tissue and stimulate healing.
Organic Arnica Flower Extract
Hundreds of studies have confirmed Arnica Extract is a powerful aid for health and healing.
Because you just downloaded my book, here's a special price just for you
Normally, my two-ounce jar of Rena's Organic 1000mg CBD Pain-Relief Cream is $110. However, since you're a new customer, you can get my TWO-OUNCE jar of Rena's Organic 1000mg CBD Pain Cream for just $85, plus S/H.  You're saving $25!
That jar will last you a while, for sure.
I've made the product as affordable as possible, especially since this is your first order. Once you try Rena's Organic, you'll probably reorder it again and again for a long time to come. I'll be sure to lock-in the introductory price for you forever.
In a way, you could think of this as me investing in our relationship.
However, here's what I highly recommend you do
I strongly encourage you to order the 3-bottle option. Rena's Organic is flying off the shelves and I can't keep it in stock fast enough. It's that popular!
So order now, while you can. It would be a wise decision to stockpile a few jars. Remember, it's risk free.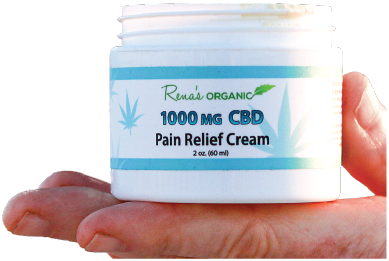 Plus there's FREE SHIPPING on all US Orders Over $100. (So you can look at it as an additional discount if you order more than one jar.)
By the way, this is a one-time charge. No sneaky subscriptions or continuity billing.
Then when you're ready to order more Rena's Organic, just visit our website or call our customer service number on the label and we'll be happy to assist you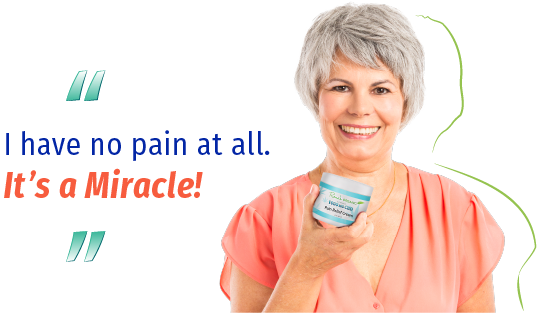 "This product is an unbelievable value. I am so grateful to find something that finally works. My knees have bothered me for years. I rub a little on the front and back of my knees, in the morning and again in the afternoon and I have no pain at all. It's a miracle." – Shari R, Austin, TX
Go ahead and place your order now:
No thank you, Rena. I am not in that much pain
Rena's Organic 100% Money Back Guarantee
"What if it doesn't work for me?" is a question I'm often asked.
It makes sense. People have tried so many things and they're still in pain, they're still suffering.
It can be discouraging.
Let me help you. I work really hard to ensure that ALL our Rena's Organic products are of the highest quality and integrity. I want you to be able to run, dance, play, walk, socialize and do all the things you want to do, pain-free.
Rena's Organic has been formulated to be one of the best pain relieving products on the market, and I feel very proud of that. However, having provided corporate wellness programs for over 30 years, I know there is no one product that works for everyone. Everyone's pain is different.
So if for any reason, the Rena's Organic 1000mg CBD Pain Relief Cream doesn't take away your pain as you had hoped, just return it for a full money back refund (less shipping).
I don't care whether you've used the entire product or not.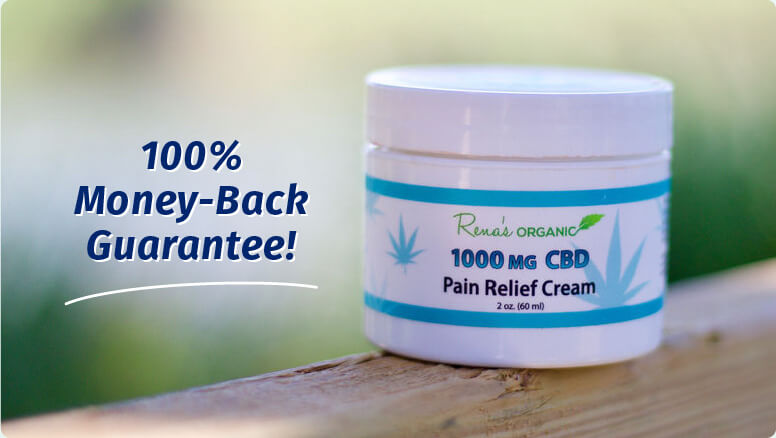 "How long will it be before I get results?"
We're thrilled so many people experience relief immediately after applying 1000mg CBD Pain Cream. Some people re-apply regularly for a few days before noticing a significant reduction in pain.
Other customers notice that they're having more energy to play golf, tennis or work around the house, just a short time after applying Rena's Organic Pain Relief Cream
The most dramatic results have been reported by people who run Rena's Organic 1000mg CDB Pain Relief Cream regularly on troublesome areas such as neck, shoulders, back, wrists, or knees.
The pain just seems to fade away.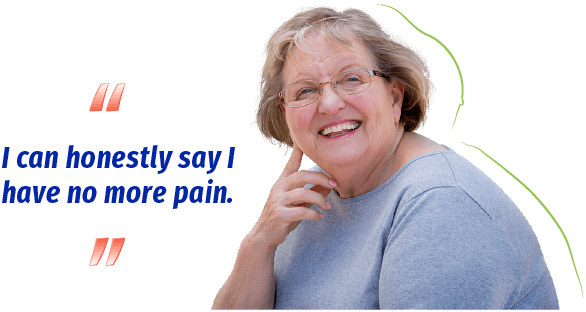 "I have tried everything for the fibromyalgia I have. This is the only thing that worked. I've been using the 1000mg cream with the cbd super cider. The results have exceeded my expectations. I can honestly say I have no more pain. Thank you" – Teresa W, Boston, Massachusetts
"If this is your first time buying a CBD product? Read this…"
Maybe this is your first time purchasing a CBD product. If so, I want to congratulate you on making a wise choice by downloading my book.
It's going to save you a lot of time and money, pain and heartache.
I appreciate your cautiousness, wanting nothing but the best for your mind and body.
Trust me, with 1000mg of organic, full spectrum, medical grade, CBD… plus menthol, plus all the other soothing ingredients, you won't find anything better out there.
Try it and you'll discover for yourself what the right CBD, with the right co-ingredients, at the optimum dosage can do for you and your pain.

I'm a believer.
"Before I found Rena's Organic, I had tried so many different types of CBD–including from my doctor and from the dispensary. I have to say, Rena's is the absolute best! Don't waste your money on anything else – I'm a believer. Thanks, Rena!" – Brad K, Wilmington, Delaware
If you've tried other CBD products and nothing has worked…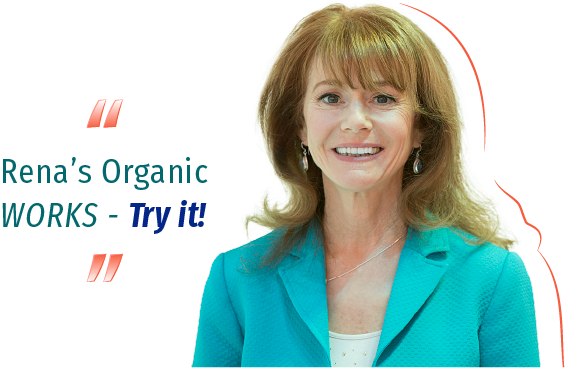 I know how frustrating it can be to spend money on a CBD product that turns out to be a scam.
It's why I wrote my book… it's why I founded my company… and it's why my first product was a pain relief product.
People around the country rave about Rena's Organic products, especially the pain relief cream. They do that because it works. I put my name on it because I know it's not like anything else out there. It works.
When you're in pain though, especially chronic pain, you'll try anything to find relief, right?
So all I'm asking is this: Try Rena's Organic
You can always return it and get a full refund (less shipping.)
I truly doubt that you will, only a few people have done it to date. But you never know, do you? Everybody's pain is different. It's why I offer a money back guarantee.
But you deserve to try. Based upon the emails and messages I receive, I think you'll be very pleased. Pleased enough to send me an email talking about your experience.
So go ahead and place your order now and I can't wait to hear from you soon.
No thank you, Rena. I am not in that much pain

"It smells awesome!"
I have ckd and I have suffered from chronic illness pain for years. This cream is amazing and has helped me so much. It smells awesome and the smell isn't overpowering. I would definitely recommend this!" – TheAnxiousAli
Just Try It Once,
That's All I Ask
After I've spent four years researching every nook and cranny of the CBD industry, I believe I've created the very best CBD pain relief cream on the market–bar none.
1000mg of Full Spectrum medical grade CBD… 33 pain relieving herbs and oils including soothing menthol… backed up by Certificates of Analysis and testimonials galore, plus featured on 150+ TV news stations as a top-rated product… all at an affordable price of just $85 (and even less when you get more than one jar!)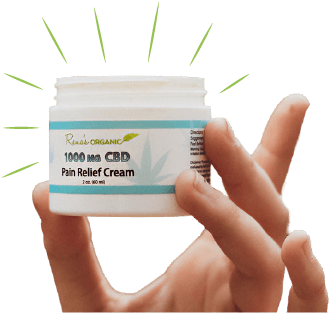 Compared to other products charging a whole lot more that have a fraction of the CBD–there's no comparison.
Even if they offer more CBD, without it being Certified Medical Grade Full Spectrum, you're comparing apples and oranges. The flavonoids, cannabinoids and terpenes make a significant difference.
So let's start our health and healing journey together. Let me help you finally get rid of that nagging pain, shall we?
Go ahead and place your order now
No thank you, Rena. I am not in that much pain